User Review:
Gregory Palisade 80
Rating:


Design: internal top loading
Size: small
Number of Pockets: too many
Max. Load Carried: 40 lbs
Height of Owner: 5' 1"
Price Paid: too much

The reviews for this product astound me. It's a really good pack if you need to set up base camp somewhere, or haul mountaineering equipment, or otherwise carry way too much stuff, but for temps 15 F and above, this pack is never neccessary unless you're carrying stuff for a backpacking excursion with a child or three. Most people tend to go way overboard when packing, and this pack really helps them give in to that. If you pack correctly, this pack is just way too big. I've carried a week's worth of food with room to spare in a much smaller pack.
The Palisade is the beginner's backpack -- not because it's a good beginner's backpack (actually, it sucks as one) -- but because the beginner is often too ignorant to realize that it's the opposite of what they need. I was one of them. If you're thru hiking or weekend hiking in the U.S. between March and Dec, get a different pack. Someone wrote that this pack performed like more expensive packs. I wasn't aware that there were more expensive packs, but this pack is very solid, and takes a long time to break in.
Where to Buy
Buy Online Compare prices from 10 outdoor retailers:

sponsored links

$295.16

$398.95

$299.21

$399.00

$368.95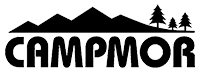 $369.95

$319.16

$399.00

$399.00

$399.00
Add your voice
to the world's most comprehensive and useful collection of
independent outdoor gear reviews
.
Review Your Gear