User Review:
Hillsound Trail Crampon
Rating:

In March we went for a beautiful hike through the snow on Mount Seymour. It was the second time that I used crampons and I recommend them highly! I did a comparison with and without the crampons and using the crampons allowed for a much more enjoyable experience because they gripped the snow so well.
It took less energy to hike since I wasn't constantly trying to maintain my balance on the icy trail. They were comfortable and very easy to put on and take off. We did make one adjustment during our journey as one had slipped a bit.
One minor inconvenience was that the snow did occasionally ball up underneath, although, it didn't cause any problems. Other than that, it was a very, very satisfying experience.
Where to Buy
Buy Online Compare prices from 3 outdoor retailers:

sponsored links

$59.99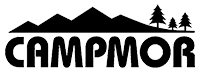 $59.99

$59.95
Add your voice
to the world's most comprehensive and useful collection of
independent outdoor gear reviews
.
Review Your Gear