User Review:
Hillsound Trail Crampon
Rating:


Price Paid: $59

I borrowed a pair from a guy who may have had a larger size foot than I, but I can't imagine going up the mountain without them. I got to the trail and it looked like it would be "dry". Not so, I really woudn't have made it up there without having them. For this reason i went as soon as I could to buy a pair!!!
Great traction and easy to put on, compact enough to fit in the back pack. Only thing is I wish the carry case for it was a little larger..tight fit anyhew.
Where to Buy
Buy Online Compare prices from 3 outdoor retailers:

sponsored links

$59.99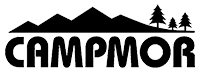 $59.99

$59.95
Add your voice
to the world's most comprehensive and useful collection of
independent outdoor gear reviews
.
Review Your Gear