User Review:
Hillsound Trail Crampon
Rating:


Price Paid: $52

I have only used the product nominally. I have a medium size, it weighed in at 466gms, right at spec. I bought these primarily for trail racing. The stuff sack is the right size (compact) as I was able to carry the pair (in stuff sack) comfortably on my aqua-pac waist belt (ready for instant on and off). Even with only a few practice sessions I was able to put them on and remove in less than a minute. It was also easy to fold them in half (spikes in) for safe storage around the waist (in stuff sack).
The crampons are well engineered with a good retaining (velcro) strap across the top of the foot. The spikes are well laid out with smaller ones inside. The crampon flexes surprisingly well with my trail runners. The "spike" platform is wide and feels stable.
So far although the product is heavier it does provide superior traction with strength (solid chain and spike should handle continued abuse).
Where to Buy
Buy Online Compare prices from 3 outdoor retailers:

sponsored links

$59.99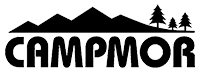 $59.99

$59.95
Add your voice
to the world's most comprehensive and useful collection of
independent outdoor gear reviews
.
Review Your Gear