User Review:
Marmot Earlylight 2P
Rating:


Sleeps: 2
Ease of Setup: no good in moderate to strong wind
Weight: light
Price Paid: £148

I live in the UK and bought this tent in June 2010. I have just returned from a few weeks in the Outer Hebrides of Scotland and had to move into a simple hostel after just seven days because the tent was not stable/wind/rain proof.
It was pitched in an exposed position on a remote island because I wanted to test it out to the max. It was quite tricky to erect in a moderate wind and once up would not stay 'square'. When the wind increased, along with rain, the side of the fly pressed against the inner and the fly-vent lifted, allowing rain through to the inside - and onto my four-season down-filled sleeping bag!
Sorry, Marmot, but this is a lowland tent suitable only for low low wind conditions. I've had £40 Blacks/Millets tents much more weatherproof than this. If I'd known, I would have bought a more expensive/weatherproof tent -- but the dealers obviously aren't aware of this tent's limitations.
Where to Buy
Buy Online Compare prices from 6 outdoor retailers:

sponsored links

$228.95

$183.16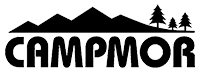 $199.97

$228.95

$228.95

$229.00
Add your voice
to the world's most comprehensive and useful collection of
independent outdoor gear reviews
.
Review Your Gear