McMurdo
Fast Find 210
2

reviews

5-star:

2

4-star:

0

3-star:

0

2-star:

0

1-star:

0
Reviews
Being difficult to rate something I've never actually…
Rating:


Source: bought it new
Price Paid: $150

Summary
Being difficult to rate something I've never actually had to use, an excellent product for one that needs a long term insurance product that doesn't incur monthly billing.
Pros
No recurring bills
Uses NOAA SAR technology
5 year battery life
Cons
Does not float
Expensive
Must be sent back to have batteries replaced (5 years)
I have been in the market for a PLB for a VERY long time. Many companies (SPOT, DeLorme) have a recurring monthly bill for their services. I wasn't interested in a product that will cost THOUSANDS over the years, but needed something in case of the worst-case-scenario ever happened. I have been backpacking for 30 years, and decided to stop gambling. 
The local REI has upgraded to the FastFind 220, which put this on clearance for $150, now we're cooking. Prior to this purchase, I was also looking at an ACR product (also good), but most decent PLB's are $250 minimum. The battery has a 5 year lifespan, and then must be sent back to the manufacturer for replacement (about $100). There is no cost for registering the product with McMurdo, or the NOAA, which is a big plus. 
This PLB is very basic to use, which is also great. Although made of plastic, it appears like it could be dropped without breaking. It doesn't float, but this is not a negative to me. I wanted something for backpacking, not for nautical purposes. One may argue, but I keep it in my 1st Aid Kit, which A: will float, and B: is waterproof.
The unit has several test features, so one be sure of sufficient battery life, overall function, etc. Another plus with the product is that if the distress signal is received without a GPS coordinate, the NOAA has emergency contacts so your approximate location can be acquired via a second source. 
I personally believe that a basic PLB should be cheap, and available for everybody, but I guess 'It is what it is'.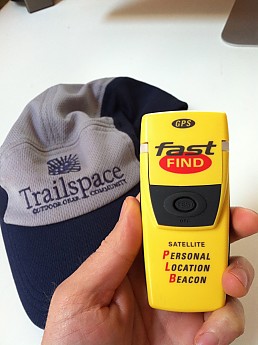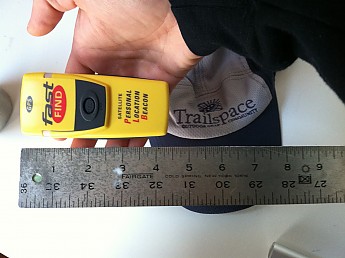 I'm a graduate research assistant in civil and environmental…
Rating:


Source: bought it new
Price Paid: $249.99

Summary
I'm a graduate research assistant in civil and environmental engineering. After extensive research I feel that this beacon offers the best features for the cost and is very lightweight and I dont mind carrying it wherever I go.
Pros
Lightweight
Reliable
Has a GPS
Cons
Cannot replace battery
Does not float
I have had this beacon for several months now and I have not had to use it, thankfully. But I have no doubts about this beacon reaching rescuers anywhere I'm at on the globe.
This beacon can easily fit into a pocket and you can test the battery to make sure the charge is good before you head out. I use this beacon when I'm hiking, backpacking and rock climbing. Registering this unit with NOAA was very easy and simple.
Retailers' Descriptions
Here's what other sites are saying:
Revolutionizing the way rescues are made, Revere's easy-to-operate Fast Find 210 GPS Personal Locator Beacon (PLB) provides you with a cell phone-sized homing beacon capable of accuracy within 10 feet of your position. Forget the weighty devices of the past - at a mere 5.3 ounces, this contract-free device emits an internationally recognized 406.037 MHz frequency for a minimum of 24 hours with position accuracy based on built-in GPS and an SOS flashing pattern for nighttime rescues.
- Mountain Gear
Small and light, the affordable McMurdo Fast Find 210 Personal Locator Beacon with GPS provides virtually global coverage to find you quickly, even in remote locations. 5-watt transmitter sends a 406MHz signal to the subscription-free COSPAS-SARSAT (Search and Rescue Satellite) system to pinpoint your location anywhere on the Earth's surface. Built-in 50-channel GPS with ceramic patch antenna includes your coordinates in the emergency satellite transmission to identify your exact position. Signal identifies your unique PLB and gives Search and Rescue the PLB owner's data and family contacts (requires free registration with NOAA or other national authority). Simultaneously transmits a 121.5MHz homing signal to help rescuers speed up the local response time. Once activated, the Fast Find 210 signals will continue to transmit for at least 24 hours. Simple 3-stage activation: pull antenna cover off, unwrap antenna until it stands vertical and press the "ON" button (antenna cover must be replaced by manufacturer after use). LED signal light can be manually activated and blinks an SOS pattern to help searchers locate you during a nighttime rescue. Operates in altitudes up to 40,000 ft. and temperatures ranging from -4degF (-20degC) to 131degF (70degC). Sealed construction allows PLB to be immersed to 10m (33 ft.) for up to 5 minutes. Integral battery has a storage life of 5 years (battery must be replaced by the manufacturer). McMurdo Fast Find 210 PLB meets the rigorous testing standards of COSPAS-SARSAT, FCC, NOAA and the U.S. Air Force Rescue Coordination Center.
- REI
The McMurdo Fast Find is a waterproof, compact and rugged Personal Locater Beacon, essential for any trip in remote locations.
- EMS
The further you go into the backcountry, the further you get from help in an emergency. The McMurdo FastFind 210 Personal Locator Beacon keeps help on hand, 24 hours a day, in the form of a portable distress signal that alerts authorities to your location anywhere on the globe.
- Backcountry.com
McMurdo Fast Find 210
previously retailed for:
$211.65 - $299.00

The McMurdo Fast Find 210 is not available from the stores we monitor. It was last seen June 8, 2013 at Mountain Gear.
If you're looking for a new locator beacon, check out the best reviewed current models.