User Review:
Optimus Hiker+
Rating:


Price Paid: $150

I am not entirely sure why this is called the hiker, this stove is massive and heavy. Looks rugged, I will be taking it kayaking mostly and it looks like it will work great for that.
I had seen a similar stove but it was much smaller and I had assumed it was the same size. I also wonder about carrying this stove in your backpack, since the fuel tank is integrated with the stove. You would not be able to carry the fuel tank on the outside of your pack. Overall I am pleased with the stove, other stoves seem flimsy in comparison.
If you are planning to do a lot of hiking I would not recommend this stove, without any fuel it weighs more than 1.5Kg.
Where to Buy
Buy Online Compare prices from 5 outdoor retailers:

sponsored links

$199.95

$219.95

$219.95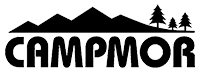 $179.98

$219.95
Add your voice
to the world's most comprehensive and useful collection of
independent outdoor gear reviews
.
Review Your Gear