Cloudveil Founder, Soft Shell Pioneer Starts Stio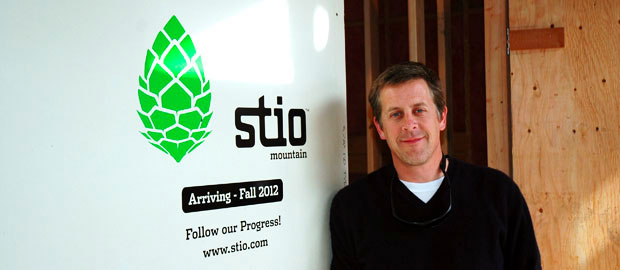 Stephen Sullivan, co-founder of Cloudveil and soft shell pioneer, returns to the outdoor apparel scene this fall with Stio, a new technical and lifestyle mountain apparel brand. The company will offer premium apparel "designed to inspire connection with the outdoors" and to bridge the technical and lifestyle categories. That means clothes that can perform on the mountain and then go out to dinner back in town.
The Stio Fall 2012 line will be small to start, with about 60 products, including baselayers, fleece, down, soft shells, and outerwear for men, women, and children. Textile suppliers in the collection include Polartec, Schoeller, Pertex, and Toray.
"Stio is, simply put, technical meets lifestyle, products you can live in; both in the most 'epic' as well as quieter moments of your life," said Sullivan. "Stio is the next chapter in my lifelong obsession with the outdoors and my desire to design products that speak to the enthusiast. The new line will bring a fresh perspective to outdoor apparel, a 'mountain maturity' if you will, with style, performance, and product integrity as cornerstones of the range."
Sullivan and partner Brian Cousins founded Cloudveil in Jackson Hole, Wyo., in 1997. You can thank them and their early and extensive use of Schoeller stretch woven fabrics from Switzerland for helping introduce soft shells to North American skiing, climbing, and general outdoors use. Fifteen years later Cloudveil still offers its Serendipity Jacket, one of its original products debuted at the 1997 Outdoor Retailer Winter Market trade show.
Sullivan left Cloudveil in 2010, after several changes of ownership — Sports Brands International, Fila, Spyder, and private equity firm Windsong Brands — and having tried to buy the brand back himself.
With an 18-month non-compete agreement behind him, he's assembled a team of tenured industry professionals with Maura Marshall, Kelly Hill, and Noah Waterhouse leading Stio's respective Operations, Product, and Marketing divisions.
You won't find the high-end Stio in your local outdoor retailer. The company will sell direct to consumers only, through a web store, consumer catalogs, and a flagship retail store in Jackson Hole. That also means the brand won't be at Outdoor Retailer Summer Market next month for a sneak peak of its line.
You can follow Stio's launch and sign up to receive a catalog at www.stio.com, though you'll have to wait to learn what the Stio name means. Sullivan's not saying, though the company may run a contest for fans to figure it out.