Name that Loki Logo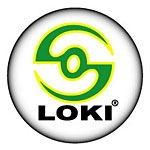 Loki, makers of technical shells with built-in mitts and face masks, is sponsoring a Name the Loki Logo contest. The winner will receive $1,000 worth of Loki clothing of his or her choice.
Got a name for the stylized Loki logo? Fill out an entry form at www.lokilogo.com. One entry per person, with no more than two name suggestions. The winner will be announced August 1.
It may help your creativity to know that Loki was a tricky, shape shifting god or giant in Norse mythology, who could change both his form and sex.