User Review:
Kelty Noah's Tarp 12
Rating:


Sleeps: 5
Ease of Setup: easy
Weight: 2Lbs
Price Paid: $70

I am so glad I made the jump to a tarp. Super light, super stable, a million variations on setup, can be used for a number of applications, and kept me out of the wind when the wind chill was in the teens.
I was out in bad, cold weather for an overnight and just set up a small trapezoid with three stakes and my trekking pole. The extra tarp material was then tucked under to make a two layered floor to help insulate and keep water out. It worked great aside from a little condensation due to lack airflow. I love this tarp.
Update: April 27, 2010
Where to Buy
Buy Online Compare prices from 5 outdoor retailers:

sponsored links

$59.95

$69.95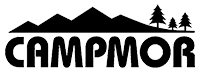 $59.97

$69.95

$69.95
Add your voice
to the world's most comprehensive and useful collection of
independent outdoor gear reviews
.
Review Your Gear