Primus
Omnilite TI
Where to Buy
Reviews
Fantastic stove. Comes in a stupid, ill-conceived…
Rating:


Source: bought it new
Price Paid: I don't remember exact price. It has been three years. I think about $160.

Summary
Fantastic stove. Comes in a stupid, ill-conceived synthetic bag.
Pros
Lightweight
Reliable
Burns nearly any fuel
Simmers well
Easy to use
Cons
The included storage bag is big, bulky, heavy
The bag offers little real protection of the stove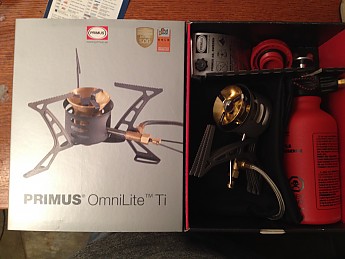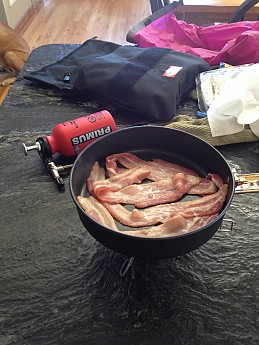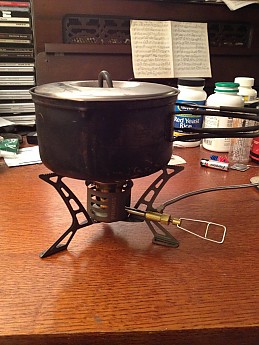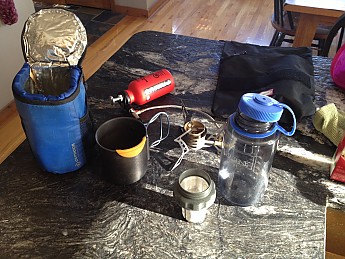 When I first got the Omnilite Ti stove I tried several fuels just to see how they worked, but knowing all along that after testing I would most likely never use anything other than white gas.
It is nice to know that in an emergency one could siphon regular unleaded, AVGAS, Jet A, etc. from a vehicle or downed aircraft. Kerosene could be pressed into service and I did try diesel once. I also tried isobutane canister, although if I wanted to use canister stove I'd always still choose my old trusty Snow Peak GigaPower (auto), which is still my favorite summertime lightweight backpacking stove.
But canisters don't work reliably in extreme cold and extreme altitudes. When the chips are down, along with the temps, white gas is king.
I have zero complaints with the stove itself. It has been reliable. It simmers. It roars. It works like a champ. It is my go-to for winter camping.
The stove is light. The legs are stable. The pot sits stable on the stove. The supplied 1/3 liter fuel bottle is perfect in every way and the pump is well built. It comes with a foldable aluminum heat shield and wind screen.
I'm one of those people who is not bothered by the roar of white gas stoves. Maybe because my first exposure was the Optimus Svea 123 (which by the way, I've had for 35 years and it still works!).
But back to the subject of reviewing the Omnilite Ti,....I have only one complaint. I hate the storage bag!
It is made of some heavy nylon-like material, fashioned as a very large envelope with a velcro flap/cover. The flap has an inner pocket suitable for storing the paper booklet "Owner's manual" along with the wind screen and heat shield.
There is a smaller zippered pocket for storing the various jets needed for respective fuels. The main pocket contains the stove, the included 1/3 liter fuel bottle, and it has enough room left over for a spare 12 or 16 oz fuel bottle.  OK, cool. That all sounds reasonable.  But it is an inefficient use of space.  The bag is too big, too bulky, and it wastes a lot of volume in a pack.
If the idea of a storage container is to PROTECT the stove then it does little in that regard. Dropping the pack or sitting on it could potentially bend the legs of the stove just as easily as if the stove were packed without using the storage bag at all. There has to be a better way. I am on the lookout for an alternative container for the stove.
I think the bag is so stupid it deserves no stars. The people who made the decision to include the bag should be fired. But it's not the stove's fault! It is a 5 star stove!
Where to Buy
Primus Omnilite TI
currently retails for:
$169.99 - $249.95