Coleman Feather 442 Dual Fuel Stove

The Feather 442 Dual Fuel Stove has been discontinued. It was replaced by the Coleman 533.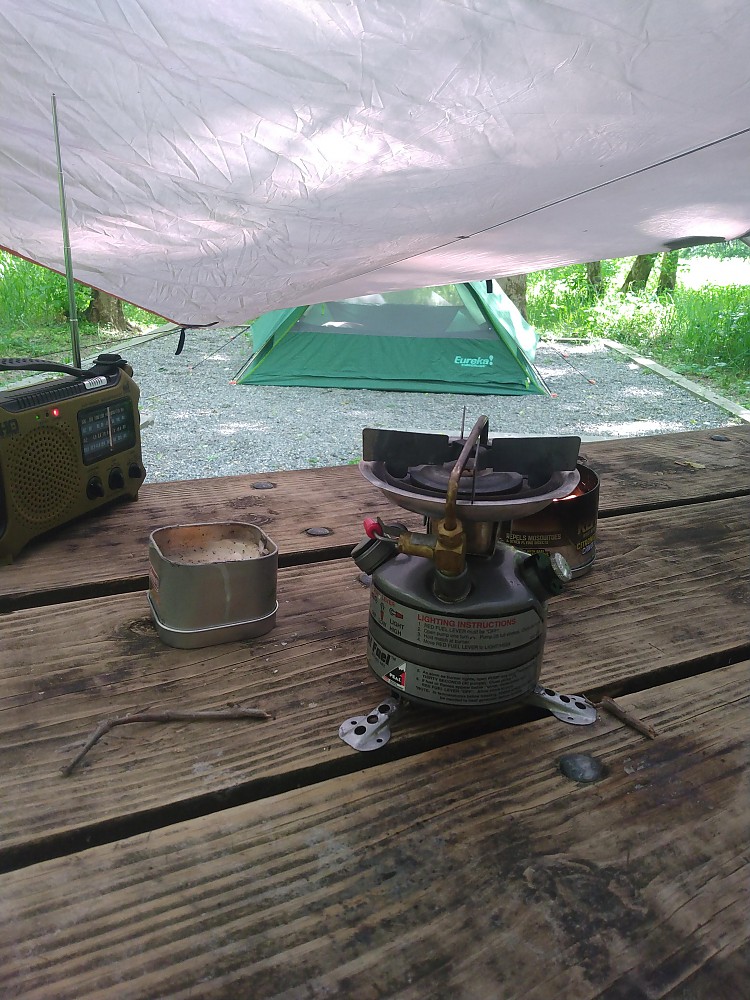 The easiest liquid fuel stove I have come across. Also, instant flame which can "simmer" in a manner of speaking. The all-in-one feature of this stove is a great idea but it is also its 'Achilles heal'. Too heavy for a solo trip but pretty good for 2+ as it cannot be split. Used in conjunction with the rectangular pan and lid which also functions as a box it is protected from bumps and dropped packs but bulky. Fuel consumption is excellent, especially if it isn't turned up to full blast.
Pros
No fuss ignition for a liquid fuel stove, much better flame control than an MSR.
Competitively priced compared to other liquid fuel stoves
Built like a tank
Cons
Heavy and can flare up if not handled properly and the instructions followed.
I would not use anything other than Coleman fuel (white gas) as vaporisor is easily clogged with soot.
I don't quite know what to make of this stove. I am not sure whether I like it or not. I was initially impressed with the no hassle ignition and flame control. Unlike an MSR Whisperlite which produces quite a flame while priming the vapourising tube, once the unit is pressurized it goes from 0 to full on roar more or less right away!
Having said that, one time I was tired and not thinking straight after a long journey and failed to follow the instructions clearly printed on the side. The resulting fire ball was spectacular and had I lit it in the tent vestuble it would have been disastrous!
Once lit, the stove flame is more controllable than most liquid fuel stoves which is a real bonus if you demand more than tasteless and expensive boil in the bag food! The maximum output is quite fiercesome and can bring an MSR Titan kettle to the boil in under 3 minutes. It has an integral wind shield but I would still recommend using an additional shield as I am not certain it would offer full protection from stronger winds. 
The fuel tank is connected to the burner to produce an all-in-one unit. This saves the hassle of having to connect the stove to a fuel bottle. However, I am not sure if I like this, for me this is the stove's Achilles heal. Yes it is convenient but it means it cannot be split to stow the fuel bottle  separately. Consequently, when combined with the mess tin and lid it is very bulky (I recommend this to protect the vapourisor and wind shield). For me, this rules it out as a solo option.
Furthermore, it is more inflexible when it comes to two sharing; particularly if there is a discrepancy in what each person is capable of carrying (husband and wife team like us for example) where splitting is essential. For me it is more suited to base camp duties where its ease of use and powerful flame come into its own. 
Over all, this is a well constructed and powerful stove that is as close to using gas cannisters as you are going to get. It is well priced and economical ( a tank will last a weekend).  The flame requires virtually no priming and has a large degree of control though, for me, the jury is out on the 'all in one' design.
Source: bought it new
Price Paid: £66

Easy to use under any conditions.
Pros
Simple to use
Wide flame ring
Fuel available everywhere
Rugged construction
Spares/service kits easily available
Minimal pre-heating
Good simmer control
Quieter than most multi-fuel stoves
Excellent value for money
Cons
A little bulky
Not compact enough for backpacking
I use this Coleman stove, or a Primus Omnilite TI,  mostly for  motorcycle camping and I am generally pleased with both. Other users here complain about the extra weight of the Coleman, but once the weight of the fuel bottle is included with the Primus, the difference is only about 200 gm. There is not much difference in boil times and consumption when used with white gas. 
While some modern multifuel stoves like the Primus Omnilite can burn most fuels, including gas canisters, the likelihood that we would burn kerosene or diesel in minimal. 
Where the Coleman wins is in ease of use. With less than 10 seconds of pre-heat compared to over a minute with the Omnilite, it is as easy to use as a gas stove and there is no connecting and disconnecting a separate fuel bottle. It has reasonably good simmer control, and is much quieter than the typical 'roar' of many multifuel stoves. 
Using unleaded will eventually start clogging the generator, and as Coleman fuel is expensive in the UK, I use mine from new with Aspen 4 or Stihl Moto4plus. These burn cleaner than petrol, with no soot or unpleasant smells. I heard Panel Wipe is the same stuff. 
The wide flame ring makes this ideal for use with camping frying pans without distorting them, and the foldout feet provide a very secure base. 
Sadly discontinued, some old stock examples can still be found and at a third of the cost of my Primus, a well worthwhile investment.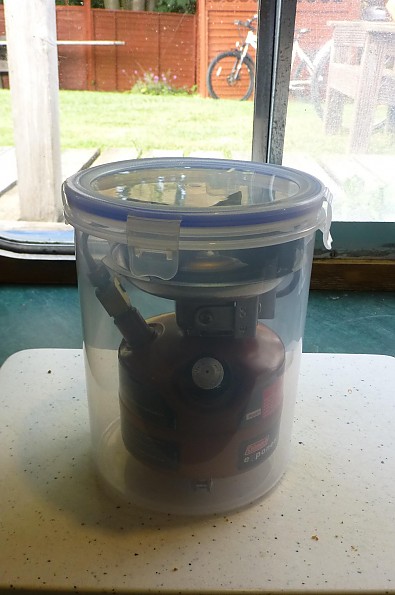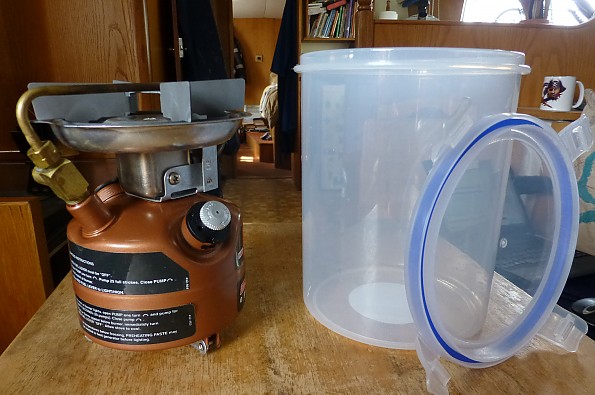 As these are are not supplied with a designated case/bag, finding a way of carrying it safely proved something of a challenge. The unlikely solution came with a round 2-litre Clip Lock food storage container. Bought at my local supermarket Sainsburys in the UK, at a princely sum of £4, it is more or less made to measure. Light and tough enough to offer protection, this is also airtight so should contain any fuel spillages that might occur. 
Source: bought it new
Price Paid: £55

Another great product from Coleman that's unfortunately extinct!
Pros
Fast and easy start
Runs on multiple fuel sources
Works in all weather conditions
Boils water extremely fast
Cons
Heat difficult to regulate
Parts getting difficult to find.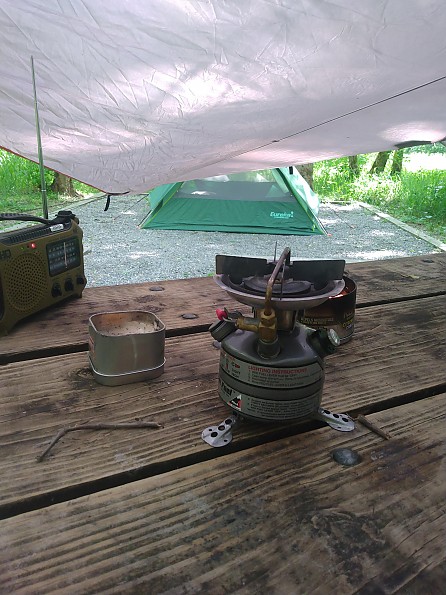 Another great discontinued American made product from Coleman. I've had this particular stove for a few years and purchased it due to the overwhelming success I've had with the great dual-burner Coleman fuel stoves.
I bought this used and had to replace the plunger gasket to get it working. Unlike the dual fuel stove, this one always lights quickly, runs on old fuel relatively well, and runs efficiently in all weather conditions. I find this stove heats water rapidly and makes single burner cooking at the campsite extremely easy.
A lot of people may find this stove bulky or heavy, but to me it's the perfect size for backpack camping without all the complexities of the new age stoves. I like that it's a single unit that requires no assembly in the field.I also prefer cooking stoves that run on actual fuel instead of mini canisters. It's way more effective to use an MSR bottle filled with Coleman fuel than carry multiple propane or butane canisters that may not work in cold weather. I discovered that a full tank full of fuel will last us at least two to three days worth of cooking time.
The only negative I can find would be my inability to regulate the flame. The stove can almost get too hot sometimes if you're not devoting your full attention to the cooking. This really isn't a big problem, but I've actually burnt my stainless steel cup a few times as a result.
Overall, this is a great purchase for someone looking for a reliable single burning stove. It's a single standalone unit that works reliably in all temperatures.It's really unfortunate that Coleman discontinued this as well as several other variations of this model.  
Experience
Great stove. Works every time. A single stand alone unit that's very easy to pack and start in all weather conditions.
Source: bought it used
Price Paid: $45

This stove is a no-nonsense, easy to use product. It is long-lasting, tough, and reliable. I have used it at least 100 times since 1994. I use only unleaded 91 fuel, nothing else.
Pros
Reliable and long lasting
Parts are easily available and cheap
It has had a plunger replaced and that was obtained over Ebay easily enough.
Just replaced seals in the on/off lever assembly. Sourced from a local seal business for $5.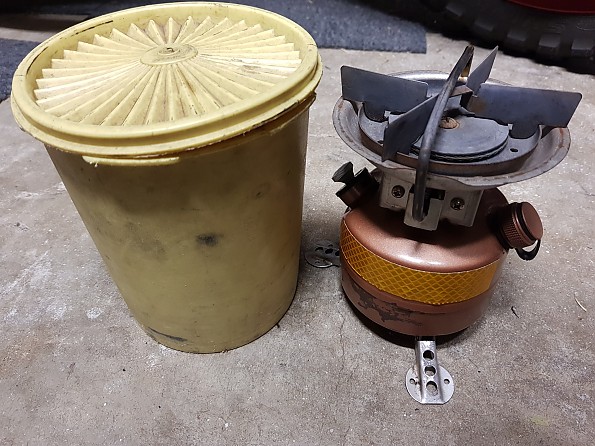 I have used this stove in varying weather conditions. Being run on Unleaded it is easily started. It cooks in windy conditions and it cooks in freezing conditions when my mates' gas cookers won't even start. I won't go camping without it. It is also conveniently stored in a Tupperware container when not in use. 
Experience
Used for several years of motorcycle camping.
Source: bought it new
Price Paid: $100 AUS

Parts readily available, runs on unleaded, easy to service.
Pros
Easy to light, reliable
Cheap to run
Fuel availability
Bought secondhand dated 1992 in good condition. Cleaned generator with air sensor cleaner and nichrome wire (28swg).
On first try burned with yellow flame on side of grate nearest nozzle, rest blue, adjusted so that nozzle went further into burner box hole and get a 360-degrees pure blue flame now. Using cheapest unleaded fuel (this contains less additives for car performance) and removed the ethanol using water extraction technique, burns  and smells cleaner than plain unleaded.
Boils enough for a mug of coffee in two minutes or so. Three feet make for a stable platform with small pans.
Only downside is the valve control is more for on/off—a low flame tends to be inconsistent and goes out easily—making a slow simmer difficult. The parts most likely to fail are the generator and pump assemblies which are easily replaced with new genuine parts widely available.
Price paid £30, but new on amazon for £69.95.
Source: bought it used (ebay second hand)

It still works!
Cons
A bit heavy
Can't separate the fuel supply
I purchased this stove in 1989 and used it extensively for 10 years in heat, wet, and cold...then I got married and lost it in a box.
On a recent camping trip I dug this thing out and blew the dust off of it. It still had fuel in it...about a half tank. I pumped it up, turned it on, and what do you know, the thing still worked like a champ. Used it for four days without a hitch.
In one word, this thing is bulletproof.
I've been looking at all of these new fancy canister stoves and the liquid stoves that attach to the fuel bottle, but I just can't pull the trigger because this one performed so well. It is a bit heavy, but I feel that is negligible due to the performance and ease of operation.
I've only run white gas through it so it's stayed relatively clean and operational. I hear unleaded gas can gum it up a bit. Speaking of fuel, it was a bit hard to refill without a funnel and since I long lost the instruction manual, you really don't want to fill it too full or else you'll get a bit of a fireball for a while, which not only is dangerous, it will blacken your pot as well.
If you're not too worried about a bit of extra weight, I would recommend this stove. 
Source: bought it new
Price Paid: I think around $50

A great stove for cooking and compact. Yes, this may be a little heavy for modern backpacking techies. However, the performance and reliability is terrific.

Purchased the stove at a pawn shop because I wanted a backup stove for VW camper. Even in the dark and unfamiliar setup, I found a perfect match for conservation of space. Two-burner Coleman stoves take up too much space/bulk.
Pros
Reliabililty
Performance
Stable base for size #3 cast iron pan
Cons
Weight
Not detachable fuel source
I used the stove on the river camping w/ temperature and windy conditions. Great coffee, breakfast, water boils quickly for camp cleanup or gourmet butterfly pork chop dinner. Consistent performance and very stable base w/ feet attached.
I will probably sew/create a storage sack to include pouch for additional fuel bottle. The product is well made and probably will keep for future fishing treks. 
Source: bought it used
Price Paid: $30

The 442 is a marginal performer when compared to an MSR or even Coleman's Apex II, primarily because of start-up problems. I've experienced recurring problems, specifically with this stove's tendency to flood. Getting the fuel to vaporize in the generator tube, even at temperatures in the 40's, requires serious nursing of the flame for longer than one should have to.
In order to get decent performance, I've resorted to a generous dose of alcohol gel in the center of the burner to pre-heat the generator tube. Once the gel is close to being consumed, I start the fuel flow (ala MSR) and the stove then works fine.
Good points include the folding legs that facilitate storage and the "one piece" design of the integrated tank (the 442 is seemingly among the last of the breed). I've relegated this stove to car camping scenarios when it serves as a backup or supplemental stove.
Price Paid: $60

I currently keep this stove in my inventory for some versions of car camping. Otherwise I will use the 2 burner Coleman stove. 
I have had the Feather 442 since 2005. Originally, I used the feather on backpacking trips. It has always served me well. The red plastic handle melted in the beginning, due to the high heat from cooking. 
Meals were cooked efficiently, quickly, and with no failures from the stove itself. I did notice that the stove burned a little loud on high. The simmer control on low levels really was never a simmer, but lower levels of the burn was accomplished. 
Wind resistance is good, the included windscreen works very well to deflect the wind. It boils water and cooks well with windscreen on.
My satisfaction level is average. Coleman makes a good stove, solid products, and I would recommend this as a stove to be used in camping.
Price Paid: $40

I bought this stove 2 years ago when I started backpacking. It has never failed me. It consistently starts on the first try and keeps on going. I also throw it in the trunk for all of my car camping trips as a backup. It's nice to have another single burner on the side to whip up something quick for the kids when they get hungry.
The only downfall is the awkward shape of the stove. Its inability to break down into smaller pieces combined with the sharp edges on the top make it a pain to pack. I've recently started looking at different stoves to address my packing complaints with the 442. But, I will always love this stove and may go back to it if more packable stoves lack the performance of the 442.
Price Paid: $55

I have owned this stove for almost 20 years (it was called the Peak in those days). Mine has performed flawlessly with all original parts.  I use it for backpacking as well as car camping when space is tight. 
This stove produces everything from a bare simmer to a roaring flame, the best cooking backpacking sized stove I have used. My best friend also owns one and his has been as trouble free as mine.
The only knock that I can muster is that some of the modern backpacking stove seem to be a bit smaller and less hefty at a pound and a half.
All said, I would buy another without hesitation.
Price Paid: ?

I have been using this model stove for 8 years. I have used it in hot desert conditions to cold mountain conditions. It works every time.
In cold weather and high elevation, technique goes a long way when lighting, but once lit will deliver boiling water in minutes. Coleman makes a nice carry bag under the Peak 1 name for about $10, worth getting.
It is relatively fuel efficient and will last a couple of days on a tank (about 6 to 8 meals/coffee). It is a little heavier than other models available today, but I think worth the weight for the reliability. I carry a spare parts kit but have never had to use it.
Price Paid: $40

I love the reliability of Coleman stoves. The MSR plastic parts and poor simmer capabilities caused me to find this stove. It works flawlessly and simmers as low as I need. It always lights and fits perfectly in an air tight water tight 2.7 qt. snap top container made by Lock and Lock. Great combination.
Got mine on sale at the BX at Nellis AFB for $35. Runs on cheap Coleman fuel and no lead gas but I always run white gas. Can't see paying twice the money for plastic MSR products. These little stoves are trouble free.

Price Paid: $35

This stove has the best white gas flame I would argue... I have a 20 year old Peak 1 version. Never a problem lighting or using. All original parts and has been used about 200 times by my calculations. The stove is heavier than others, but it is a one piece unit and the cooking flame is the best. I think the best use is for weekend backpacking, fill up and go. For long hikes it's too heavy.
Price Paid: $49 in 1987

Your Review
You May Like
Specs
Price
Historic Range: $54.95-$79.95
Reviewers Paid: $30.00-$60.00

Recently on Trailspace