Solid Fuel Stoves
Solid fuel backpacking stoves burn solid chemical fuel tablets, typically made of hexamine or trioxane. Many can also function with fuel paste or candle wax/paraffin. Not to be confused with wood/biomass stoves.
Pros

small
lightweight
can be DIY-ed
quiet

Cons

slower cooking times
fuel tabs are more expensive
fuel tabs not as easy to find
can't control the temperature
need wind protection
tabs can smell
Top Picks
Esbit Titanium Stove

(5 reviews)
Compact, reliable, lightweight, indestructible. What's not to like about a titanium micro stove that simply works? Sure, it's not fast nor lava-hot. But it gets the job done in almost every situation and condition during most outdoors activities. It's perfect for lightweight types who also want to avoid bulk and complexity. Sometimes simple and basic is the best option.
Reasons to Buy
Compact
Reliable
Weights next to nothing
Simple and safe
Works with most kinds of cookware
Indestructible
It's titanium!
Reasons to Avoid
Requires specific fuel (though I've used others—read review)
Windscreen a must
Leaves residue
I can't think of an easier piece of camping gear to use than this stove. Certainly not other kind of stove, as this just requires the fuel tablet and a windscreen. Almost anything will lit it in a second in any weather. Some have said it's not good for cooking, and I concede it's most efficient for boiling water. But I've used it even at home to make scrambled eggs and other stuff when we ran out of natural gas. Anyway most of the time I'm boiling water or just heating up some piece of food, a steak, old pizza or something and it works pretty nice for those things.  When camping I frequently cook my breakfast (bread, eggs, muffins, etc.) on it.
Read more: Esbit Titanium Stove reviews (5)
Esbit Pocket Stove

(28 reviews)
Lightweight and cheap, the Esbit Pocket Stove fulfills its purpose — to boil water. It is not, however, well suited for all terrain, and the fuel tablets are relatively expensive, meaning the long-term cost of the product will be high. Still, I would recommend it to anyone who just needs to boil water.
Reasons to Buy
Lightweight
Low initial cost
Few moving parts
Compact
Reasons to Avoid
Expensive fuel
Not well suited for all terrain
Takes longer to boil water
Non-adjustable flame
BACKGROUND I moved to Colorado to start college one year ago. In high school I was able to backpack with a group of buddies, and all of us had different pieces of gear — stoves, tents, water filters — that we would share among us. All by myself now, I was forced to get some new gear. Being a typical broke college student, I went to REI only to be alarmed by the costs of all the gear I had been using for years. Desperate to start ultralight backpacking again, I decided to buy many new items, one of them being the Esbit Pocket Stove w/ 6x14g Solid Fuel Tablets ($12.95 from REI).
Read more: Esbit Pocket Stove reviews (28)
Sterno Portable Folding Stove

(3 reviews)
A real backpack-able solution to your food cooking problems. A simple folding design that folds flat for easy carrying. Stove will hold a heavy pot. Front door and sides protect flames from wind. Burns Sterno, other canned heat or chaffing fuel. Low cost camping stove for the beginner.
Reasons to Buy
Compact
Easy to clean
Easy to light
Great temp control
Lightweight
Very inexpensive
Stable
Rust-proof
Reasons to Avoid
Adds some weight
Needs to cool off before packing
Sharp edges
Could warp or bend
WHATEVER HAPPENED TO THE GOOD OLE' FASHIONED STERNO STOVE???It's crude and not perfect, but it's definitely "good enough" for a budget conscious camper or weekend hiker. I don't think the size or style is any different than the Coghlans folding stove. Also, made in USA. America's #1 Brand. I have always had a folding stove for emergencies. You never know if a thunderstorm zapps the electricity or a quake drives you to turn the gas off. Use it on the tail gate of your truck for hot lunch or at a jobsite or in the mountains.
Read more: Sterno Portable Folding Stove reviews (3)
Top Alcohol Stove / Solid Fuel Stove / Multi-Fuel Stove
Vargo Triad Multi-Fuel Stove

(3 reviews)
The 2017 Vargo Triad is a very sturdy and functional alcohol/solid fuel stove that I will continue to use due to its bomb proof design and consistent alcohol burn times. It has some inconveniences with the need to use at least 1.5 ounces of fuel and difficulty in recovering leftover alcohol, so may not be the best option for boil in bag solo hikers, but works well for two people and other cooking styles who want the flexibility of using multiple fuel types depending on conditions.
Reasons to Buy
Sturdy construction
Fuel efficient
Long burn time
Consistent alcohol boil time
Adapts to fuel tabs and gels
Easy to refuel
Compact storage
Light weight
Reasons to Avoid
Needs 1.5 oz alcohol to bloom
Fuel recovery finicky
Best to fill with flip top alcohol bottle
Some more efficient options for solo cooking
Can retain some fuel
Note that this is a review of the 2017 Vargo Triad model, which is a multi-fuel (alcohol and solid tab/gel) stove - please refer to the 2003 model for the previous alcohol only version of this stove. I think any review needs context of the use and testing the gear was put through, and this is especially true of stoves due to the variety of approaches one can take to preparing meals on the trail. For the last few years, I have enjoyed the flexibility of my Trail Designs Sidewinder Ti Tri with Inferno for wood, alcohol, and solid tab fuel options.
Read more: Vargo Triad Multi-Fuel Stove reviews (3)
Alcohol Stove / Solid Fuel Stove / Multi-Fuel Stove / Wood Stove
Trail Designs Sidewinder Ti-Tri

(2 reviews)
After more than three years of constant use, I can confidently say this is still my favorite stove and piece of gear that I own! The light weight, versatility of fuel types, and heating efficiency of the Sidewinder Ti Tri have exceeded all my expectations. Minor negatives include the multiple-part setup, price, and being sized for one pot per stove.
Reasons to Buy
Lightweight
Versatile (wood, alcohol, solid fuel)
Very stable
Fuel efficient—carry less in forests
Sturdy construction and durable
Simmers well
Don't have to carry all fuel type components
Quite as a mouse
Reasons to Avoid
Setup takes a little practice
Price
Unique sizing to just one pot per stove
Multiple parts
Alcohol stove durability (same as other can stoves)
Blackening of pots (and hands)
After an initial review in 2014 and a minor update in 2015, I decided to completely rewrite this review as it didn't do justice to this great stove! I could rave on about this stove for hours, but will try to keep it to a couple chapters…as much as I love this stove if you are a simple "boil water and put it in a bag" person then I'll save your time right now and suggest you go a different direction. However, if you love the camping aspect as much as the hiking part of backpacking, actually "cook" some meals, or just prefer the ultimate flexibility of multiple fuel sources then look no further or at least seriously consider the Sidewinder Ti-Tri!COOKING APPROACH After spending almost 30 years dabbling with canister, white gas, wood...
Read more: Trail Designs Sidewinder Ti-Tri reviews (2)
Top Wood Stove / Solid Fuel Stove / Alcohol Stove / Multi-Fuel Stove
Four Dog Stove Bushcooker LT I

(1 review)
I recently purchased a Bushcooker LT 1 from Don Kevilus of Four Dog Stoves. I had heard a lot of really great things through the online backpacking communities about this stove and I decided to take the plunge. Pros: Multi fuel-This stove will burn nearly any solid fuel, or denatured alcohol, or a combination of. Being designed primarily as a wood-gas stove. Lightweight- at 2.5oz(includes ash plate and alcohol cup), the Bushcooker itself is 2.2 oz Small/Compact- Fits neatly and securely in a Snow Peak 700ml mug or similar size mug.
Read more: Four Dog Stove Bushcooker LT I review (1)
Trail Designs Gram Cracker

(1 review)
This little titanium ESBIT/FireLite fuel tablet holder is simple, ultra light and actually increases the burning efficiency of fuel tabs. It does this by restricting the flame to the top and ends of the fuel tab. A plus is that you can load two tablets (side-by-side) and double the burn time. Use it in any ESBIT stove, but the BEST use by far is in a Caldera Cone stove.
Reasons to Buy
Increases ESBIT/FireLite burning efficiency
Very light
Disassembles for better packing
Helps any ESBIT stove
INEXPENSIVE
Reasons to Avoid
Base can be deformed by unwise packing
Pieces can get lost
The Gram Cracker comes with every Caldera Cone. Mine came with my CC Sidewinder titanium multifuel stove (ESBIT, alky and wood). This fuel tab holder is the key to burning efficiency. Probably 30% of the efficiency gain with a Caldera Cone comes from this simple fuel tab holder. IMPORTANT UPATE: The one failing of the Gram Cracker is that it lets valuable liquid fuel residue run down and collect into a gooey blob on the ti tray beneath the Gram Cracker tab holder. With this situation only a 7 minute burn time can be expected from one ESBIT tablet.
Read more: Trail Designs Gram Cracker review (1)
Bleuet Pocket Stove

(2 reviews)
Great lightweight stove that is inexpensive, efficient and compact. The solid fuel cubes burn hot and last quite a while, but will leave a bit of black residue on your pot.
Reasons to Buy
Lightweight
Burns efficiently
Compact
Inexpensive
Reasons to Avoid
Galvanized steel has potential to rust
Black soot residue left on pots
Setup:  Incredibly easy: unfold it, put the cube in, and light it. Ignition: Lights right up, and it burns fairly slow, so it's not scary to light or anything. Flame control: Lacks here, because the only thing you can do with regards to this is move the pot up or down one setting. Cooking: Wouldn't be the best for doing much more than boiling water. I guess you could fry on it if you need to, just like any other flame. Boil Time: I was able to get four cups of water to a pretty solid boil within just a few minutes and still had about a third of the fuel left.
Read more: Bleuet Pocket Stove reviews (2)
Top Multi-Fuel Stove / Solid Fuel Stove / Alcohol Stove / Wood Stove
Trail Designs Classic Ti-Tri

(1 review)
The Trail Designs Classic Ti-Tri stove system offers a pot stand, a windscreen, and three fuel choices—alcohol, Esbit, wood—in a durable, lightweight package. Best for lightweight or ultralight backpackers hiking in conditions that make these fuel options viable and practical.
Reasons to Buy
Superior design and craftsmanship
3 fuel options
Excellent wind protection
Low weight
Excellent stability
Reasons to Avoid
Cost: good value, but beyond some budgets
Packability: other systems back down better
The search for the perfect backpacking stove is virtually endless: for we DIYers and MYOG junkies, the endless array of stoves that can be made in one's workshop (or even on the trail) offer low cost and the satisfaction of having made something oneself, be it an alcohol stove made from a beer can or a gasifier wood-burner made from a soup can and a paint can.  The market is flooded with countless commercial options, too, a bewildering array. Each has its own pros and cons. So we play with options, fill shelves and drawers with creations and purchases, and keep on searching. Been there, done that.
Read more: Trail Designs Classic Ti-Tri review (1)
More Solid Fuel Stoves
Trailspace reviewers have shared 68 reviews of 19 different solid fuel stoves.
Other Types of Backpacking and Camp Stoves
Find more backpacking and camp stoves reviewed in these related categories: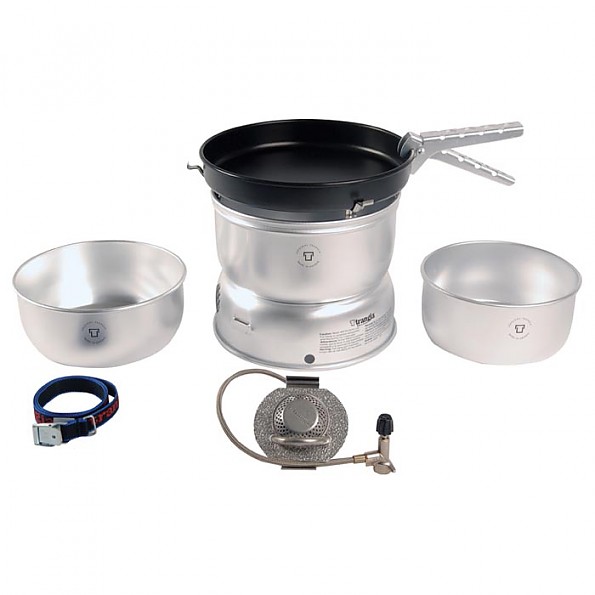 Alcohol Stoves
Compressed Fuel Canister Stoves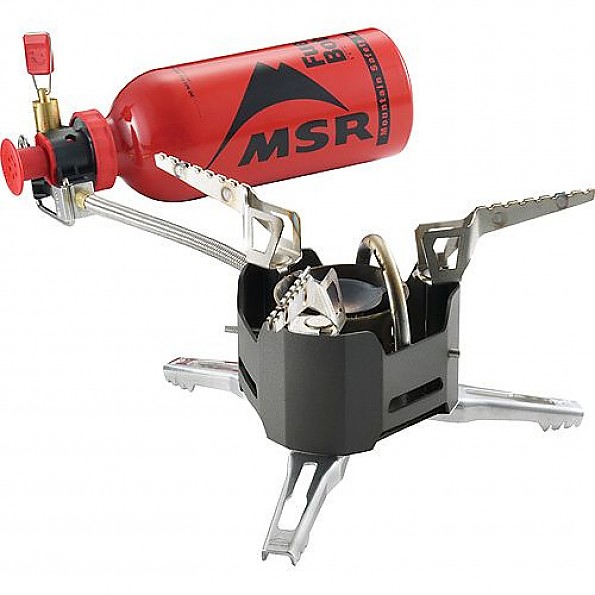 Liquid Fuel Stoves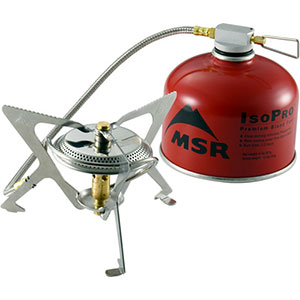 +6 more types
Review Your Outdoor Gear
If you've found this site helpful — or if we've missed something important — please consider paying it forward by some of your favorite (or least-favorite) outdoor gear.
Why? From professional gearheads to outdoor novices, everyone has an important point of view to contribute. will support the outdoor community and help others find the best gear.
Trailspace reviewers are outdoor enthusiasts like you: hikers, climbers, paddlers, backcountry skiers, and trail runners who share our experiences with the gear and clothing we rely on to get outside. Learn more about Trailspace