Camping Hammocks and Accessories
Types of Hammocks and Accessories
Top Picks
Top Hammock Accessory
Sea to Summit Hammock Bug Net

(1 review)
An awesome product. Versatile, easy to put on, and allows for great visibility. Well designed and well executed. Definitely a product worth checking out if you're a hammock user looking for a stand-alone bug net.
Reasons to Buy
Easy to install and adjust
Can be used with any gathered end style hammock
Great visibility due to seam design
Shock cord tension scheme and small pole keep bug net lifted up and away from you
Reasons to Avoid
Bug net hangs a good bit lower than the hammock, when using this you need to hang your hammock a little higher to keep it off the ground
This review is a part of a review of the entire Sea to Summit Ultralight Hammock System. Please refer to my Sea to Summit Ultralight Hammock review to see the full review of the Ultralight Hammock and its components. Most of the information below is separated out here again for visibility purposes. Hammock Bug Net: The Hammock Bug Net is made from a soft polyester mesh with 80 holes per cm/2 (550 holes per square inch). It measures approximately 9.7 feet by 2.6 feet. The Sea to Summit Hammock Bug Net works superbly.
Read more: Sea to Summit Hammock Bug Net review (1)
Top Hammock
Eagles Nest Outfitters SingleNest

(32 reviews)
Great for motorcycle camping if you have the space to pack it.I consider a hammock to be a high-priority, optional item when motorcycle camping. After packing my essential gear and clothes, I can usually find a little more space to pack this hammock. It compresses down to the size of a softball. When I arrive at my destination, I select a campsite with at least two trees positioned about 10 to 12 feet apart so that I can set up my hammock. As soon as I get my tent and dining area set up, I set up the hammock and then relax with a book and a cool drink.
Read more: Eagles Nest Outfitters SingleNest reviews (32)
Hammock
Grand Trunk Double Parachute Nylon Hammock

(6 reviews)
It's really lightweight, packs down really small and is super comfortable. It is cheaper than comparable hammocks from other companies even though it includes a hanging system. It's a great option for backpacking, hanging up in the backyard, or wherever you want to use it (as long as there are trees of course). Enjoy it, you deserve it.
Reasons to Buy
Lightweight
Inexpensive
Hanging system included
Reasons to Avoid
Included ropes are short.
I bought this hammock about 3 weeks ago, while working at a summer camp.  I slept in it nearly every night for 2 of those weeks (some rainy nights included) and can say that it was probably the best night's rest I'd had all summer.  Starting with what I like about it, it's cheaper than the ENO double hammock but weighs the same, is just as strong and also includes the suspension system, which is lacking from the ENO.  While the hammock is hung up the attached stuff sack doubles as a storage pocket for whatever you need throughout the night.  I've stored my phone, headlamp, flip flops and a book in it at the same time and still had room left over.  The hanging ropes are really nice, other than the fact that they can be too short...
Read more: Grand Trunk Double Parachute Nylon Hammock reviews (6)
Hammock Accessory
Eagles Nest Outfitters Helios Ultralight Suspension System

(2 reviews)
ENO's Helios Suspension System is a new take on the time-tested combination of tree straps and whoopie slings. Designed to be paired with hammocks using carabiners—like ENO, GrandTrunk, and Thermarest—the Helios does what it does quite well. It makes hammock hanging simple, and it does it at under 5 ounces. While it would be easy for me to say this suspension system is best for new hammock hangers, I believe even experienced hangers will find it worth taking a look at.
Reasons to Buy
Quick and easy to use
Idiot proof
Weighs less than the advertised weight
Reasons to Avoid
Would prefer them a bit longer
Only works with carabiner reliant hammocks
The Helios Suspension System is, in my opinion, ENO's best suspension system to date, and definitely worth taking a look at. Let me be clear, I'm no ENO fanboy, and I've taken ENO to task for a number of sub-standard products ( Ember, Fast Fly, Hot Spot). I state that solely to point out that ENO had a lot of work cut out to impress me. However, the Helios paired with the Sub-7 Hammock did just that. Ease of Use: Helios is a variation on the traditional suspension system of Whoopie Slings and Tree Straps.
Read more: Eagles Nest Outfitters Helios Ultralight Suspension System reviews (2)
Hammock Accessory
Eagles Nest Outfitters Atlas Straps

(17 reviews)
This is a major upgrade to the old Slap Straps and Slap Strap Pro. If you are buying new straps, get the Atlas straps and don't even consider the other ones!
Reasons to Buy
Lots of hanging points
Strong
Durable
Stuff sack
My original hammock straps were the regular SlapStraps, then I upgraded to the SlapStrap Pros. When these Atlas straps came out I was pretty jealous of them and ended up asking for them this past Christmas.  These are by far the best straps that ENO makes. The end loop is wide, which makes it easy to run the other end of the strap through. There are also lots of hanging points on each strap which helps for an easily customizable hang.  With the multiple hanging points you don't have to worry as much about the size of the tree and you definitely don't have to be as particular about the width between the two trees that you are going to hang from.  These straps are really tough and durable! They have a weight limit of 200lbs.
Read more: Eagles Nest Outfitters Atlas Straps reviews (17)
Hammock
Eagles Nest Outfitters JungleNest

(3 reviews)
Perhaps the most rounded-out hammock with integrated bug netting currently available for jungle-style backpacking and camping. Easy, quick, and intuitive—especially when used in conjunction with ENO's own Helios straps. Perfect setup takes less than a minute even in the dark, or with gloves in the cold. It's also relatively lightweight, well designed and built. More importantly, it's roomy and comfortable to lay, highly functional, and even has a few nice touches. Finally, it's fairly priced and should last a long time if correctly used. Could still see some refinements and upgrades (of course), but it's a can't-go-wrong option that definitely improves the outdoor experience, and should please even the most demanding hammockers.
Reasons to Buy
Connection system is a winner
Super fast and easy setup and takedown
Comfortable
Relatively lightweight and compact
Nice design, good craftsmanship, durable materials throughout
Two internal pockets add practicality and versatility
Roomy interior (DAC spreader bar)
Strong Spectra ridgeline and connection cords with nice and clever alu toggles
Reasons to Avoid
Can't remove the ridgeline nor the storage sack (though that doesn't bother me).
No underquilt hooks (I don't use UQs, but may bother some)
Clear mesh with stitching ribbons net takes from the view and can stain
Lighweight = requires care
Insects can still bite through the fabric (as in all single layer hammocks, really)
Doesn't work as great with carabiners
The short ENO really hit a home run with the Junglenest. When paired with their excellent Helios tree straps, it makes for ultra-fast, intuitive assembly—a plus in any situation, more so when tired, in a rush, or it's about to rain (even in the dark or wearing gloves). It's well built, lightweight, and compact enough for one nighters, maybe just slightly overkill (as in too big) for day outings. The ENO Jnglenest assembled with the S2S inflatable sleeping pad inside.  Finally, it's comfortable and roomy, and has few nice extras, like the collapsible spreader bar, internal pockets (two), mesh that can be fully opened, etc., turning it versatile and enjoyable enough for short or long trips.
Read more: Eagles Nest Outfitters JungleNest reviews (3)
Hammock
Eagles Nest Outfitters DoubleNest

(109 reviews)
A versatile, portable, comfortable and easily accessible option for overnight sleeping or just a quick rest. Compresses to a size slightly larger than a grapefruit.
Reasons to Buy
Stuff sack = side pocket. Great for phone, wallet, sunglasses, etc.
Quick drying
400 lbs. capacity means I can lay in it with my wife, let my nieces and nephew play in it, or if a black bear comes by and wants to take a nap in it, it won't break.
Easy to operate (easy to carry, easy to pack, easy to set-up, easy to tear-down, easy to dry, etc.)
Reasons to Avoid
Uninsulated
Expensive accessories
With more than 100 reviews on Trailspace and almost all of them receiving either a 4 or 5-star rating, I think that goes to show this product is pretty well liked, easily accessible and performs well. There isn't a lot that I can add to the numerous reviews from people who have spent more time in their ENO DoubleNest than I have. You can find tons of photos of the hammock set up and even more photos of people's feet from inside the hammock, so I won't bother you with another one of those photos.
Read more: Eagles Nest Outfitters DoubleNest reviews (109)
Hammock Accessory
Grand Trunk Trunk Straps

(1 review)
Grand Trunk's "Trunk Straps" are a well-made, convenient suspension system for front country hammock hanging. It eliminates the need to know hammock knots or the need to buy other suspension systems that come with a learning curve. The straps are best for hammocks relying on carabiners for hanging. I definitely feel the pros outweigh the cons for car camping applications.
Reasons to Buy
Quick and easy to set up
Multiple attachment points for just the right hang
Ridiculously long (that's good!)
Wide/Tree friendly
Reasons to Avoid
Heavy
Pricey (compared to knowing your hammock knots)
First, a word on tree straps: My first hammock came with two lengths of 6mm prusik cord to hang the hammock with. I didn't understand at the time how bad this is for trees. When a narrow diameter rope is hitched around a smaller tree and weighted, it can severely damage and even kill the tree. Fortunately, I quickly learned about this issue and switched to using "tree straps." A tree strap is flat webbing, ideally at least 1" wide. If you are a heavier person, then placing something like a folded tarp or piece of clothing between the strap and tree can help even more.
Read more: Grand Trunk Trunk Straps review (1)
Hammock Accessory
Eagles Nest Outfitters Guardian Bug Net

(12 reviews)
Mosquitos are just flat out annoying. This dandy tool for hammock camping can help make your experience in the backcountry (or anywhere) a lot more enjoyable by keeping the pesky little bugs off of you during your peaceful slumber.
Reasons to Buy
Fine netting
Attached stuff sack
Packs small
Roomy
Well built
Reasons to Avoid
Provided ridge line is very short
Could tear easily
The Guardian Bug Net is a great thing to have if you plan to hammock camp during months when insects will be out! Being bitten by mosquitos all night long can turn a good trip into a miserable one pretty quickly. With the bug net you can sleep worry free without having to cake on the bug spray.  The super fine netting keeps even the smallest of insects out of your space all night! Both ends of the bug net have draw chords to synch up the ends making this really a great protection from bugs.  Down the middle of the net is a zipper to allow you to climb in and out of your hammock with ease.
Read more: Eagles Nest Outfitters Guardian Bug Net reviews (12)
Hammock Accessory
Onewind Underquilt Protector and Hammock Double Skin

(1 review)
Onewind UQP (Under Quilt Protector) adds extra protection (as the name implies) to underquilts, from condensation, rain splash, dew. When used as a hammock second layer, it blocks some warmth-robbing wind and helps keep a little more warmth in. It's simple, lightweight and works as intended, and can even be used as groundsheet or gear/backpack cover in emergencies. Overall, a good four-season companion for hammockers and backpackers.
Reasons to Buy
Versatile
Lighweight
Well built
Inexpensive
Packs small
DWR coating
Durable
Easier to wash and clean than hammocks and quilts.
Introduction I live in a tropical country so it's rare that I need underquilts and other "heavy" warming gear or clothing. I've used UQs during trips abroad, and we do have sub-zero (Celsius degree) temps, at the top of winter in my region and when backpacking or camping in high-mountain - but I use my bivy tent instead of my hammock and tarp for those adventures. Still, temps vary wildly in the woods even during summer here. It's always good to have options to keep some warmth inside and wind/cold/water outside.
Read more: Onewind Underquilt Protector and Hammock Double Skin review (1)
More Hammocks and Accessories
Trailspace reviewers have shared 463 reviews of 153 different hammocks and accessories. Narrow your search and view more specific hammock/accessory recommendations in these categories:
Hammocks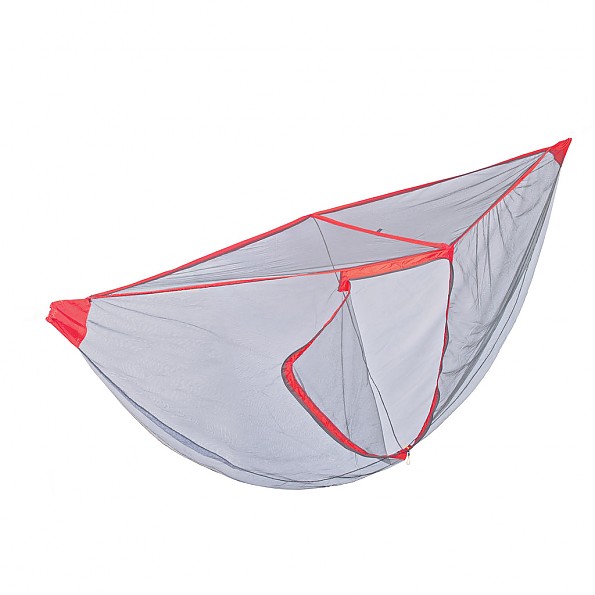 Hammock Accessories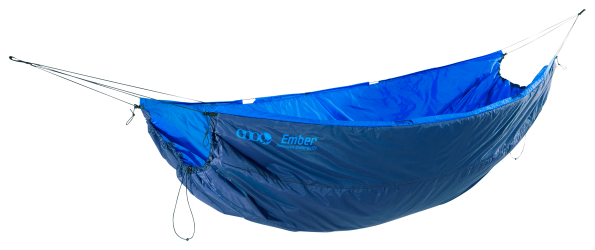 Under Quilts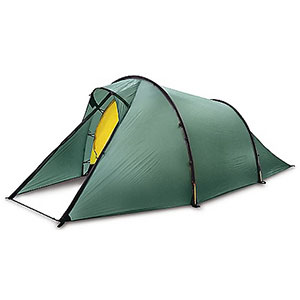 All Tents and Shelters
Other Types of Tents and Shelters
Find more tents and shelters reviewed in these related categories: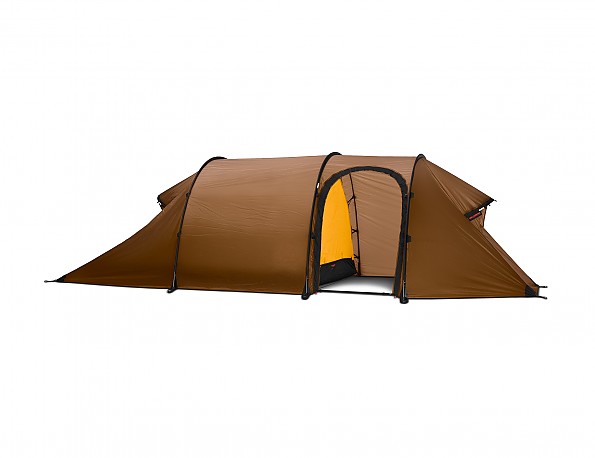 Four-Season Tents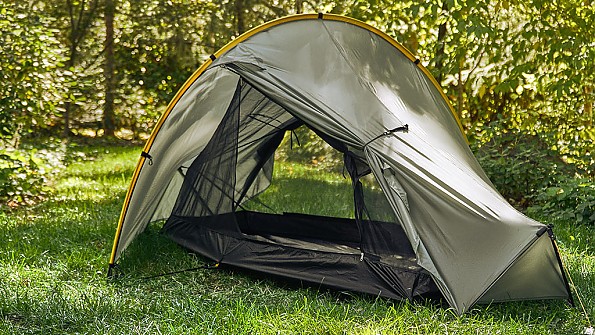 3-4 Season Convertible Tents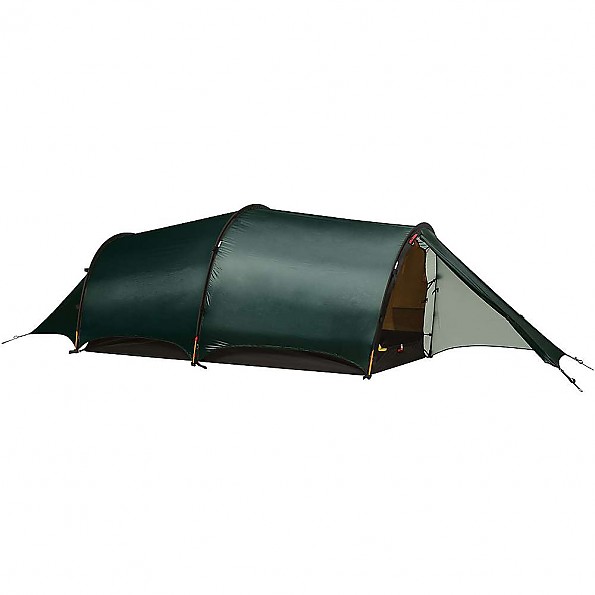 Three-Season Tents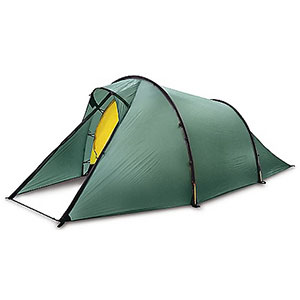 +7 more types
Review Your Outdoor Gear
If you've found this site helpful — or if we've missed something important — please consider paying it forward by some of your favorite (or least-favorite) outdoor gear.
Why? From professional gearheads to outdoor novices, everyone has an important point of view to contribute. will support the outdoor community and help others find the best gear.
Trailspace reviewers are outdoor enthusiasts like you: hikers, climbers, paddlers, backcountry skiers, and trail runners who share our experiences with the gear and clothing we rely on to get outside. Learn more about Trailspace