Running Clothing
Find the best active clothing for trail running and other active pursuits right here, from technical wicking tops and bottoms to wind shells to comfy baselayers and socks, plus accessories like arm sleeves, sunglasses, and caps. Check out our reviews, ratings, and price comparisons, or review your own top running apparel picks.
For more top-rated outdoor clothing, including insulation, hardshells, baselayers, and more, check out our full Clothing and Accessories ratings and reviews.
The best running clothing, reviewed and curated by the Trailspace community. The latest review was added on March 24, 2023. Stores' prices and availability are updated daily.
Recent Running Clothing Reviews
The Adventure Dress's weight-to-coverage and comfort are the best of all skirt or dress options for walking, hiking, backpacking, driving, around the house, and everyday wear. Not much I can add to Twig's superb detailed review. Mandy Bland's dress design is suited for hiking, backpacking, travel, and so many other uses. Weight is 188g (6.6 oz) for XL and 200g (7 oz) For XXL. Hangs well from shoulder-to-hem Comfortable movement Wear with or without t-shirt Overall excellent for hiking &… Full review
This is a lightweight shoulder season glove, or it's also useful as a liner glove. I like the larger-than-normal "grab loops" because they're easy to snap into a light carabiner. The swirlies on the palm look funky, but don't expect them to provide much grippiness. The pointer fingers are touchscreen compatible. Pricy, but very useful.  BACKGROUND The gloves. They clip together, nice for such a light glove. out for a walk, mid-30s.  backhand view Sized from XS to XL, the R1 Daily gloves… Full review
An amazing hat; fits well and is sure to be a "talk of the trail!"                 Full review
These are nice, lightweight gloves for people who need a lot of dexterity and only a little warmth. They work well in everyday life because of the touchscreen grid, and they are more dexterous than a typical liner.  Fit and Comfort: Fits well and is comfortable. These gloves fit my hands like a, well, glove. They have 10% elastane, so they are skin hugging. This improves dexterity and improves their function as liner gloves, which most people will use them as. The fabric, while nothing special,… Full review
Great versatile pants. Used these for 30 years. Great versatile pants used for commuting on the bike, running, and hiking. Last forever. Full review
The Showers Pass Basecamp Merino Hoodie is a terrific outdoor companion to anyone who values high-quality activewear made from natural fibers. The midweight, wool hoodie is great at moderating temperatures and resisting odors, while providing you with an eye-catching, cozy mid-layer. It's also a versatile piece for year-round performance—as a nighttime layer around a summer campfire, as a hiking layer in cool temps, or as part of a system of winter layers. Showers Pass Basecamp Merino Hoodie If… Full review
Every woman needs workout clothes that makes them feel like they're at their best. The Alala Barre Seamless Tee is the perfect addition to any active woman's wardrobe. The Alala Barre Seamless Tee is as comfortable as it is eye-catching. This crop top is designed for bodies of all types, making it the perfect staple for anyone who likes to move their body.  Alala Barre Seamless Tee and Shorts MSRP: $65 Colors: Black, Navy, White, Red, Pink, Baby Blue The Alala Barre Seamless Tee is a great every… Full review
Ibex's 24 Hour all-merino wool crew has all the benefits of sustainable, natural construction paired with excellent design. The light/medium weight short-sleeve top is designed for both casual use and as a next-to-skin layer for active outdoor activities such as hiking in cold to warm temperatures. Initial testing has shown that although not ideal for hot temperatures, this crew is well suited for all other temperature ranges. The world's opinion isn't objective. On the outside, gear companies… Full review
A lightweight long sleeve shirt treated with Insectshield, a form of permethrin, to keep bugs at bay. This is a technical shirt that allows great freedom of movement and has a very forgiving fit. Don't look to this shirt to provide much insulation or to wick moisture. It's also very lightweight and dries fairly quickly, so it's good for warmer weather and harder climbs, as well as for travel.   Hiking in the White Mountains. I worked hard to get to this point, notable that the sun and wind… Full review
Other Types of Running Gear
Find more running gear reviewed in these related categories: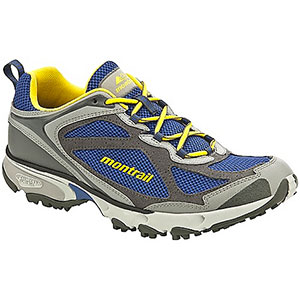 Running Footwear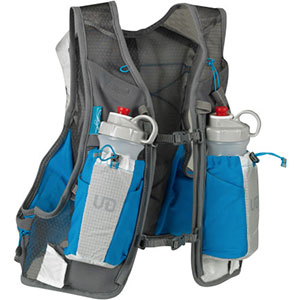 Packs, Vests, Water Bottles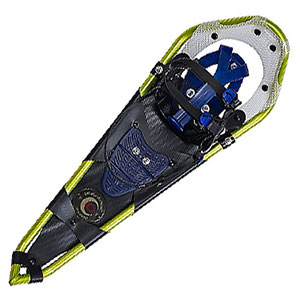 Running Accesories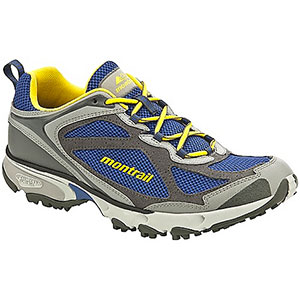 +2 more types