Backcountry Snowshoes
Backcountry snowshoes are designed to tackle steeper terrain, especially off-trail routes, over longer distances. They offer the most flotation, aggressive traction for steep ascents and descents, and bindings that accommodate larger footwear (like mountaineering, ski, or snowboard boots). Backcountry models tend to be the most expensive due to their more technical features and stronger materials.
Top Picks
Tubbs Flex ALP

(3 reviews)
I will review my shoes, the 24 inch model, but my husband has the 28 inch version, and his review is the same as mine...we love these snowshoes! We have found them a nice step-up from our older Tubbs models (Adventure 25 and Eclipse 30), and have been excellent in our uses this year, on varying terrain and snow conditions.
Reasons to Buy
Heel lift
Flex deck
Binding system
Excellent traction
Reasons to Avoid
Sometimes a metallic clicking noise, especially on crust/hard pack
We snowshoe on sometimes steep and icy trails, and sometimes trails with unpacked or mushy snow. I have found the design and materials on these snowshoes to be excellent, and they have greatly increased my  confidence on tricky terrain,especially when traversing. The extended traction is wonderful,and an improvement from my old Tubbs, which had only toe crampons. The Flex Alps are light, and the binding system holds them securely...I have found no lateral "wiggle". The heel lift is also a feature new to us, and it seems like a nice advantage for some of our steep uphills.
Read more: Tubbs Flex ALP reviews (3)
MSR Lightning Ascent

(25 reviews)
The MSR Lightning Ascent snowshoe is a very well designed go-anywhere snowshoe with a new Paragon binding design that lives up to its name. The Lightning Ascent's design has a number of aggressive features that really enable this snowshoe to be used confidently in the most challenging crusty and icy conditions. The new Paragon binding is simple to use and comfortable in use. This really is a great snowshoe option for someone looking for a durable design that can be used in any conditions.
Reasons to Buy
Simple binding adjustments
Very aggressive traction features
Not noisy like all-plastic deck models
Incorporates a heel support that can be operated with a trekking/ski pole
Tails are available for extra flotation
Paragon binding supports a wide range of footwear sizes
Spare binding parts are available and some are field replaceable
Designed by a manufacture that will be around to provide support well into the future
Reasons to Avoid
Decking material absorbs moisture
Overview The MSR Lightning Ascents are positioned as MSR's top of the line snowshoe with a focus on being an ultralight aggressive design that can be used in challenging technical terrain. The latest version of the Lightning Ascent now comes with MSR's new Paragon binding which MSR claims to offer greater comfort and foot control.  The MSR Lightning Ascent is actually one of three models of the MSR Lightning snowshoe designs and I provide a brief comparison of the three models at the end of this review.
Read more: MSR Lightning Ascent reviews (25)
Crescent Moon Big Sky

(1 review)
Good all around shoe that excels in backcountry use. Fresh snow and off-trail adventuring benefit from the excellent float. Easy on and off with innovative one-handed binding.
Reasons to Buy
Easy to use binding
Great float
Tapered tail
Good traction in most conditions
Pretty paint job :)
Reasons to Avoid
Flexible deck limits traction at times
Pretty paint flecks in the snow :(
The Gold 10 Backcountry snow shoes are part of a line by Crescent Moon, a Colorado company that has been at it since 1997. They manufacture a really wide variety of snowshoes there and have stayed on top of changing times and markets with the recently Trailspace Review Corps reviewed EVA All Foam shoe. The Gold 10s are a more traditional shoe, but with some unique innovative twists. Specs: Weight 5.43 lbs / pair on my scale Dimensions: About 31" long and 10.5" at the widest point 6063 Aluminum tube with polyurethane deck Bindings: Let's start here because that is where the snowshoeing starts and ends.
Read more: Crescent Moon Big Sky review (1)
MSR Evo Ascent

(5 reviews)
Indestructible white plastic snowshoes that have good gripping and are easy to put on with mittens and are great for off-trail use.
Reasons to Buy
Lighter than most snowshoes
Very rugged
Extendable — separate tails can be added for heavy loads
Reasons to Avoid
Older models have not-so-easy-to-attach bindings
Easy to put on and take off without taking off your mittens. These are the best snowshoes for off trail use — map and compass stuff — work well in the forest. These MSR EVO ASCENT snowshoes have three binding straps and televators. The trail EVO models have two binding straps and no televators. Great for beginning but not good for large steep hills and mountains. Used these over the years in the White Mountain National Forest (WMNF) in N.H. and once over a blizzard weekend on a winter backpacking trip on the Long Trail in Vermont.
Read more: MSR Evo Ascent reviews (5)
Tubbs Flex VRT

(1 review)
Tubbs Flex VRT are Tubbs' flagship snowshoe for exploring the backcountry. The BOA lacing system, aggressive crampon, and televator bar makes them ideal for long icy climbs on snow/ice covered trails.
Reasons to Buy
BOA lacing system easy with gloves
Aggressive crampons plus televator bar for easy backcountry climbing
Reasons to Avoid
BOA system can pinch
Not a huge deck for excessive powder
The Tubbs Flex VRT are excellent snowshoes for exploring snowy and icy backcountry. They have the BOA lacing system for easy donning even with winter gloves. The aggressive crampons and televator bar make them great for climbing icy trails. The smaller decks mean you sink a bit more if you're doing strictly off-trail in excessive powder. I am 250 pounds with equipment and love hiking in these on and off trail in the snow in the 29-inch version. My wife has the 25-inch women's version and loves them because of the easy donning and ability to climb. One friend felt that the lacing system pinched the top of their foot compared to other strap configurations, but we never had this issue. 
Read more: Tubbs Flex VRT review (1)
Redfeather Alpine

(2 reviews)
These shoes hold up to heavy use with max weight on them, but do have their problems.
Reasons to Buy
Strength
Good flotation
Easily put on and adjusted
Reasons to Avoid
Fair gripping crampon system
I have popped rivets
No toe cup
Might not take the widest boot on a big man
I have used these hard for two seasons [not this one, the last two]. I've used them on crust, crossing streams, deep snow, on hills, in the woods, in heavy brush and in rocky terrain in the Adirondacks. I like them. They are easily put on and adjusted, but the widest boot may just not fit in the front straps. I wear a 13w and do have boots that won't fit. They float well and that's saying a lot since I weigh 240 and always carry a pack. I do believe the crampons could be better on ice or hills, but this has always been a peeve of mine with other shoes also.
Read more: Redfeather Alpine reviews (2)
GV Snowshoes Mountain Extreme

(1 review)
The GV Mountain Extremes are lightweight backcountry snowshoes suitable for the steepest terrain. The traction frame design and crossbars help you stick on ascents, descents, and traverses. Ratchet bindings allow for quick and easy donning and doffing.
Reasons to Buy
Traction frame
Rugged decking
Ratchet bindings
Heel lifters
Heel supports
Toe stops
Reasons to Avoid
Heavier than similar snowshoes by other manufacturers
Bindings don't pack very flat
GV Snowshoes is a Canadian manufacturer of traditional and modern snowshoes, established in 1959. Their snowshoes are made in Canada. The Mountain Extreme is a backcountry snowshoe, especially at home on steep terrain with crusty, hard packed snow. My model is the 830, which is my favorite size even though I'm quite a bit heavier than their recommended load. Mountain Extreme 830.  "Rambus" ratchet bindings. Push the two ears toward the lever to release. The entire mechanism is plastic, hopefully they're durable enough to last long-term.
Read more: GV Snowshoes Mountain Extreme review (1)
Northern Lites Backcountry

(2 reviews)
Northern Lites still offers the Backcountry for $240. I've had mine for years, and agree they are one of the lightest and easiest to use in the backcountry. The only model that's better for bantam weight folks is their Elite (8x25) if and only if you are under 175 lbs with a backpack!
Reasons to Avoid
Can take a little practice to get used to 9x30
For more aggressive slopes, I'd love a pair of their Predator series, which replaces their aluminum cleats with steel in more places. But the overall Northern Lites build is the same...much lighter frame than other brands, plastic edge clamps that both provide some extra traction and keep the decking material from wearing through where it wraps around the frame. The strap system is sturdy though takes practice if you don't want to take gloves off, but once you're in they track well and are easy to walk in.
Read more: Northern Lites Backcountry reviews (2)
More Backcountry Snowshoes
Trailspace reviewers have shared 368 reviews of 30 different backcountry snowshoes.
Other Types of Snowshoes
Find more snowshoes reviewed in these related categories: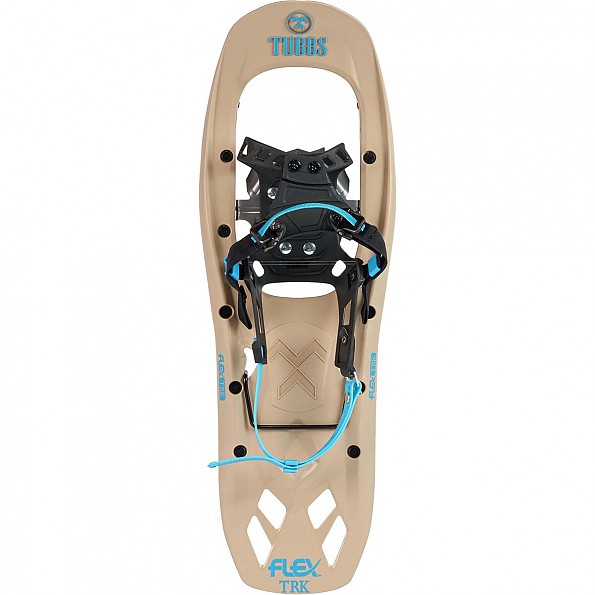 Recreational Snowshoes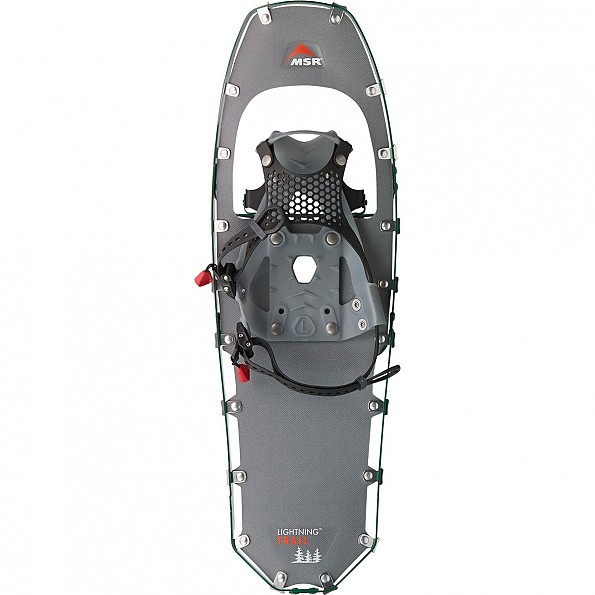 Hiking Snowshoes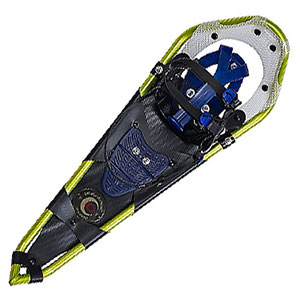 Running Snowshoes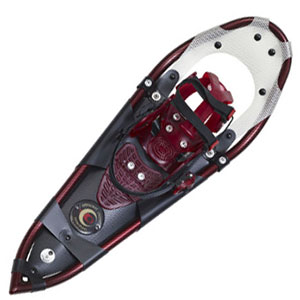 +2 more types
Review Your Outdoor Gear
If you've found this site helpful — or if we've missed something important — please consider paying it forward by some of your favorite (or least-favorite) outdoor gear.
Why? From professional gearheads to outdoor novices, everyone has an important point of view to contribute. will support the outdoor community and help others find the best gear.
Trailspace reviewers are outdoor enthusiasts like you: hikers, climbers, paddlers, backcountry skiers, and trail runners who share our experiences with the gear and clothing we rely on to get outside. Learn more about Trailspace