Compasses
Types of Compasses
Top Picks
Top Handheld Compass
Suunto M-3D Leader

(3 reviews)
The Suunto M-3D Leader Compass simply meets my detailed traditional requirements for use with my USGS Quad topo maps and my Garmin eTrex Venture HC hand held GPS (that is still available for about $100.00) for hiking on trail, off trail, scrambling and for bagging peaks in summer and sketchy winter weather. It is great for snowshoers, skiers, snowmobile riders, hunters and horsemen!
Reasons to Buy
Works best with traditional USGS topo map and handheld Garmin GPS, about $100
Reasons to Avoid
Will only work in North America for about $25. The global needle model works around the world for about $80!
The Suunto M-3D Leader Compass simply meets my detailed traditional requirements! Here is why: 1. A reasonably long, transparent plastic base-plate for pointing the compass at objects in the field and for joining points on the map and it has a prominent index mark indicating the direction of travel. (The three little rubber feet help you use the edge of the compass to find and draw your bearing on the paper map.) 2. A big rotating compass needle housing marked in two degree increments. The housing has a transparent base which is marked with true north-south meridian lines which, together with the long compass edge, form a protractor for use on the map.
Read more: Suunto M-3D Leader reviews (3)
Handheld Compass
Silva Explorer Pro HV

(1 review)
A high quality baseplate compass with many functions at a low price point! Declination adjustment, clinometer, and magnifier all for under $35.
Reasons to Buy
High quality
Lots of useful functions
Inexpensive
Lifetime warranty
Reasons to Avoid
Direction of travel arrow not super obvious
Silva carries a lifetime warranty on this compass, and it is a super product. This compass is great to work with for planning, and when out in the field! The measurements of the compass: 2.125" x 4.1875", weighing in at 1oz. The high visibility bezel really helps!  The dial is easy to turn, and has 2˚graduations. The compass has a gear driven adjustment for magnetic declination on the bottom of the compass. It has 1/10 mile scales for USGS 1:24,000 and 1:62,500 maps, and an inch ruler on the three square sides.
Read more: Silva Explorer Pro HV review (1)
Handheld Compass
Kasper & Richter Meridian Pro

(1 review)
This is a compass/hand transit made by the German firm Kasper & Richter. This compass is similar to the Brunton hand transit (also known as the M1 or M2 compass), but is about $60 - $150 less expensive-depending on the Brunton model used for comparison. I've been using mine now for several months and love it. The accuracy is +/- 1 degree or better. The Meridian Pro is easy to read, has a leveling bubble, international needle, sapphire bearing, near indestructible capsule, and many other features that will make this a compass for a life time of use! I've been up and down 6000 plus feet in under 24 hours and tested the Meridian Pro from freezing temperatures to +20C degrees and no bubble forms as promised.
Read more: Kasper & Richter Meridian Pro review (1)
Handheld Compass
Suunto M-3 G Global

(1 review)
Now this is a compass. I think the Suunto M-3 G with the Global Needle is perhaps the best orienteering or baseplate compass on the market. Most people who've used magnetic compasses long enough in a wide variety of environments realized that a standard baseplate compass is more than adequate for map-and-compass navigation. A $20 compass will work just fine for most people and most recreational navigation, no question about it. But then you may be like me, who wanted something a bit better.
Read more: Suunto M-3 G Global review (1)
Handheld Compass
Cammenga Tritium Lensatic Compass 3H

(12 reviews)
An accurate and tough compass that will give a lifetime of service. The Tritium won't, but this can be replaced by Cammenga every 13 years or so.
Reasons to Buy
Dry capsule will not develop bubbles.
Accurate and dependable
Can take rough use.
Replaceable parts
Reasons to Avoid
Tritium lifespan is 12-14 years, so the glowing dims about then
Not a beginners compass, but not hard to master either.
I have used this compass for the past year but have tried out a phosphorescent version for some time. I use the 3H mainly for navigating at darker times as we move to lookout areas for early morning calling. I do take it out on hikes and walks to keep skills up and really like the lensatic compasses for navigation. When they are quality built they are accurate and dependable. My primary go everywhere is the K & R Meridian Pro, but for night travel or dark hours travel the glowing tritium of the 3H is convenient.
Read more: Cammenga Tritium Lensatic Compass 3H reviews (12)
Handheld Compass
Suunto MC-2G Global

(6 reviews)
The needle on this thing is incredible. It's amazing the angles you can hold it at and still get accurate readings. It should work at just about any latitude, regardless of the magnetic dip. Sometimes this needle will block your view of the clinometer, though.The luminous dial is pretty useless. You can only read the points for a few seconds before it dims. The cardinal points are not illuminated which would be much more useful. The lanyard is too short. The slide catches, and is very hard to work.
Read more: Suunto MC-2G Global reviews (6)
Handheld Compass
Brunton TruArc 3

(1 review)
Inexpensive, accurate, precise, and compact compass with a global needle and adjustable declination. A compass you'll likely pack everywhere. Not loaded with features, but all the features you must have to navigate any terrain with your map. You can trust this item to do what you need it to do.
Reasons to Buy
Global needle
Tool-less adjustable declination
Price!
Reasons to Avoid
Lack of grid reference alignments on bottom of needle housing
 I've heard the TruArc 3 referred to as a training compass, a starter compass, and a beginner's compass. I take exception to that because there really is no such thing. Yes, there are basic base plate compasses and more advanced base plate compasses, but that does not relegate a compass to use by either beginners or experienced land navigators. Land navigation is first and foremost a mind game little improved with gadgetry beyond the basics needed — a good topo sheet in a useable scale, an accurate compass, and knowing the magnetic declination for the area you are in.
Read more: Brunton TruArc 3 review (1)
More Compasses
Trailspace reviewers have shared 223 reviews of 90 different compasses. Narrow your search and view more specific compass recommendations in these categories: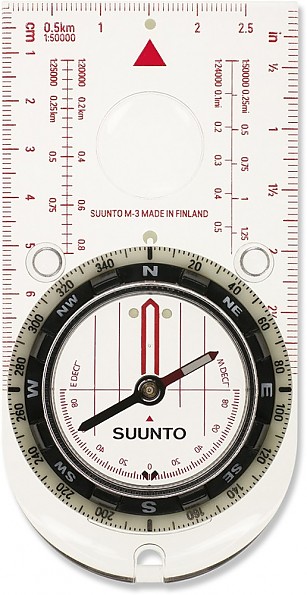 Handheld Compasses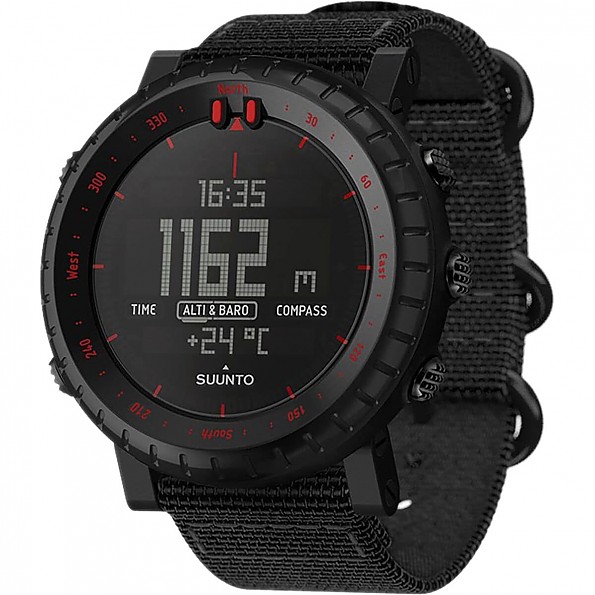 Compass Watches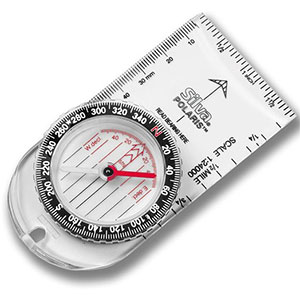 All Navigation Tools
Other Types of Navigation Tools
Find more navigation tools reviewed in these related categories:
Maps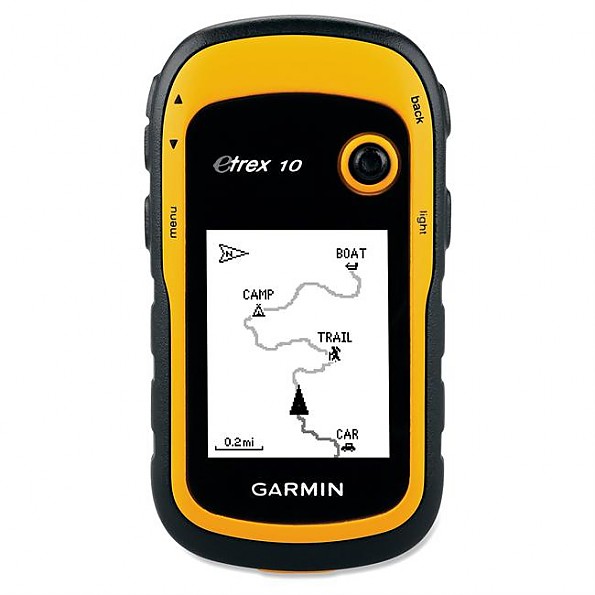 GPS Receivers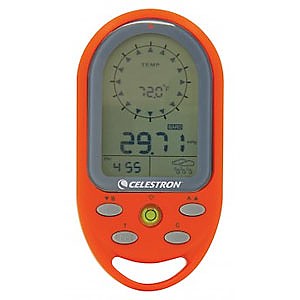 Altimeters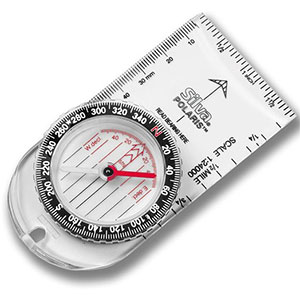 +2 more types
Review Your Outdoor Gear
If you've found this site helpful — or if we've missed something important — please consider paying it forward by some of your favorite (or least-favorite) outdoor gear.
Why? From professional gearheads to outdoor novices, everyone has an important point of view to contribute. will support the outdoor community and help others find the best gear.
Trailspace reviewers are outdoor enthusiasts like you: hikers, climbers, paddlers, backcountry skiers, and trail runners who share our experiences with the gear and clothing we rely on to get outside. Learn more about Trailspace