Welcome to Trailspace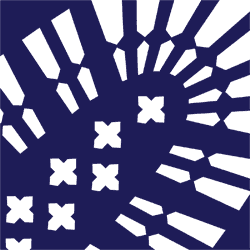 Trailspace is a gear review site by and for outdoor enthusiasts. Anybody can use Trailspace to find and share the best outdoor gear.
We are a worldwide community of outdoor enthusiasts who share our first-hand, independent reviews of gear, apparel, and footwear for hiking, backpacking, camping, climbing, paddling, skiing, and trail running.
With your help, the Trailspace community is working together to build the best resource for finding and selecting gear for human-powered backcountry recreation.
Here's how it works:
Anyone can review gear they've used
Trailspace is a community of outdoor enthusiasts like you.
We're hikers, climbers, paddlers, backcountry skiers, and trail runners who share our experiences with the gear and clothing we rely on to get outside.
From professional gearheads to outdoor novices, everyone has an important point of view to contribute.
Anyone can write a review, as long as they're honest and transparent about their experience.
The more people who participate, the more useful it becomes.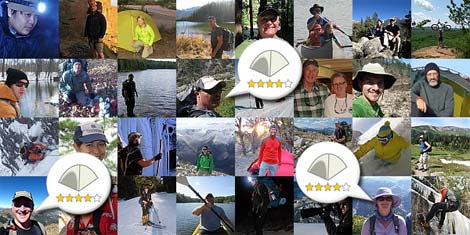 The best reviews and products are voted to the top

Good reviews are voted up, and rise to the top. The best reviews are shown first so you get the most useful info right away.

Products that consistently receive the highest marks from reviewers are shown at the top of relevant product lists. The best products are shown first so that they're easy to find.
Find the best gear for your needs
Browse or search to find gear you're interested in.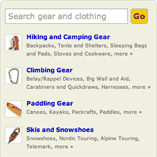 Filter products by category, price, and more.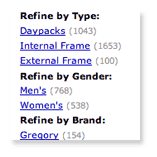 The highest-rated products are shown first.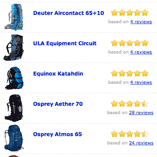 Read reviews and vote up the most helpful.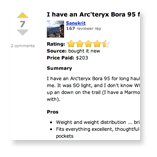 Check "Where To Buy" to find the best price.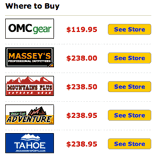 Get answers to your questions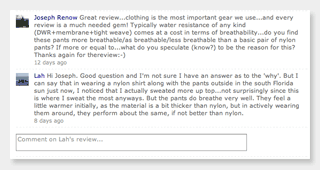 If a review is unclear or you have a question, you can leave a comment for the author.
Build a reputation by sharing your experience
Help others by reviewing the gear and technical clothing and footwear that you've used.
You can review any product you've used for human-powered backcountry recreation.
If a product you want to review isn't listed, you can add it.
Every time you post a review you gain reviewer reputation points.
You gain even more reputation when others vote up your contributions.
The most trusted reviewers get invited to join the Trailspace Review Corps.