Vests
A vest can be a versatile layering option for a wide range of weather conditions and activity levels. The lack of sleeves provides ventilation and freedom of motion while keeping your torso protected. In cold weather, a down, synthetic, or fleece vest can provide warmth under an outer shell. But vests really come into their own during changeable fall and spring weather, providing flexible insulation and wind protection in across a wide range of temperatures.
Keep reading for the best vests for outdoor recreation, reviewed by the Trailspace community.
Types of Vests
Top Picks
Top Fleece Vest
Black Diamond CoEfficient Vest

(1 review)
The Black Diamond Coefficient Vest is a worthy addition to the gear list for anyone venturing out to cool or cold places. It serves well as a mid-layer in colder weather, or even as a top layer in moderate to warmer temperatures and while active. It's compact, and light, so it's easy to carry along. It's also durable so it can be counted on out on the trail.
Reasons to Buy
Lightweight
Warm
Versatile (good various backcountry activities, as well as in the front country
Reasons to Avoid
I almost always find issues with gear. However about all I can say as a con of this item is that I wish it wasn't bright orange (though if worn as an outer layer, it would be good for use in the hunting season)
The reviewer getting ready for a hike along the California coast updated 20-Apr-2014 with confirmed weight Review Conditions Due to personal circumstances which cropped up shortly after accepting this review assignment, my ability to take time off to "head for the hills" was severely limited for much of the review period. Therefore it turned into more of an extended review lasting over six months. I used the vest for hiking and snowshoeing on (and off) the trail. Additionally, although it doesn't formally count for Trailspace reviews, I also used it in front-country conditions while attending a multi-night photography workshop on the northern California Coast (including pre-dawn and late night outings), during a coastal cleanup project...
Read more: Black Diamond CoEfficient Vest review (1)
Top Synthetic Insulated Vest
Arc'teryx Atom Vest

(5 reviews)
I've had my Atom LT Vest from Arc'teryx for more than eight years, and it continues to perform year-round as a versatile, lightweight synthetic insulated vest, especially for active use. I use the Atom LT as an extra layer of core insulation skiing (nordic and alpine), hiking, camping, and as an everyday layer. It's a mid layer, it's an outer standalone layer, it's an extra layer stashed in a pack. The Atom LT Vest is so useful I bought an Atom LT Hoody when I saw one on clearance in an outdoor store three years ago.
Reasons to Buy
Low-profile but adds extra warmth for active use
Durable and well constructed
Lightweight (7.4 oz for women's / 7.8 oz for men's)
Exterior face sheds wind and light precip
Stretchy sides for movement
Inner zip pocket holds a phone
Reasons to Avoid
Cost (currently $175 MSRP)
Trim fit (if you want to layer significantly underneath size up; this vest works best over a few fitted layers)
Nylon exterior looks techy in casual use
  spring ski touring While Arc'teryx's Atom LT Vest has been updated in the eight years I've had mine, the overall design and intent remain the same. As part of the brand's Atom line it's intended to be a "versatile synthetic insulated mid layer with a high degree of weather resistance." Fit Available in women's (XS-XL) and men's (S-XXXL) sizes, the Atom LT Vest is a lightweight (LT), low-profile, minimal vest. Arc'teryx classifies it as a trim fit. I have a women's medium and while it's not relaxed, I find it the right size for a mid-layering piece.
Read more: Arc'teryx Atom Vest reviews (5)
Top Down Insulated Vest
The North Face Nuptse Vest

(7 reviews)
I have found this vest very warm and it can be used on many different situations. I live in Finland, and this winter it has been extremely cold, the temperature has dropped below -25 C. But with Pumori Fleece and Nuptse vest under my TNF Mountain jacket it was feeling fine. And the Nuptse is a good vest to be used on brakes etc. In -5 C you can ski with only a T-shirt or some base layer under your shell jacket, but when you stop it gets very cold very fast. In those situations I have found the Nuptse Vest to be very good when dressed over your shell jacket.
Read more: The North Face Nuptse Vest reviews (7)
Down Insulated Vest
Patagonia Down Sweater Vest

(1 review)
This is a great vest for everyday use, but is also durable enough to use in many outdoor activities. Made from light and fluffy 800 fill down, this vest keeps your core warm and can pack down smaller than a softball.
Reasons to Buy
Very warm
Compact - includes
Nice zippered pockets
Lightweight
Durable
Reasons to Avoid
Down comes out periodically
Expensive
Because Patagonia makes gear that's out of my price range, I either have to save up some money for a while to get what I want, or I have to wait for things to go on sale (or sometimes both). At $179 MSRP, this vest was way out of my price range until last year when my local gear shop had a promotion. I own a Patagonia fleece (here's the review: https://www.trailspace.com/gear/patagonia/synchilla-snap-t/#review32187) and it's lasted for over 10 years so I was confident in purchasing this vest.
Read more: Patagonia Down Sweater Vest review (1)
Fleece Vest
Patagonia Synchilla Vest

(2 reviews)
A wardrobe staple. Recycled, lightweight, versatile, durable. An extra layer of warmth, which doesn't impede your shoulder movement.
Reasons to Buy
Multi purpose
Feather light
Washes well
Needs no special treatment—durable
Recycled fabric
Tough fastenings
Cosy, to the touch
Reasons to Avoid
Not inexpensive to buy
Not wind proof
Not a rain jacket
I like a vest/gilet/sleeveless sweater....call them what you will. I don't live in a warm climate but I go outdoors every day and don't always appreciate the restrictions of heavy and bulky clothing. If I'm cutting wood, paddling, or walking with poles, my arms are going to keep themselves warm. If I'm working, with arms above my head, the tradeoff of warmth for flexibility is often a good one. I have padded gilets, waxed cotton ones, shell vests, and a wind vest. It's only a matter or time, before I buy one, with a hood;-) The great benefit of a Patagonia, is that it breathes better than a shell, so makes a great mid-layer, or active external garment, if the northerlies aren't blowing.
Read more: Patagonia Synchilla Vest reviews (2)
Synthetic Insulated Vest
L.L.Bean PrimaLoft Packaway Vest

(1 review)
I had been looking for a lightweight, but warm, vest to wear under my anorak shell, and it seems that recently the packaway style vests have become very popular. I was not convinced that this light, easily packable, vest would add much warmth, but I was wrong! It is very comfortable, and work great under a shell, or alone over a base layer, for winter hiking and snowshoeing. I expect this vest will serve nearly year-round duty.
Reasons to Buy
Very light
Surprisingly warm
Easily packable
Seems durable
Nice color selection
Reasons to Avoid
I wish vests had a 2-way zipper!
This is a really nice vest, which has surpassed my expectations...from Bean, I knew I could return it at any time if not satisfied, but this one is staying with me! In fact, though it has been used only for winter activities until now, I know it will be great in the spring, and also to bring along on canoe camping trips this summer. It will aslo serve as an early spring extra layer, with my cycling jacket It is very comfortable, light, and warmer than I thought it would be, as it is so light. It has 60-gram PrimaLoft One polyester insulation, and it packs down into the pocket, to a nice compact size...I have brought it along in my day pack, and it takes up little space.
Read more: L.L.Bean PrimaLoft Packaway Vest review (1)
Fleece Vest
Patagonia Retro Pile Vest

(1 review)
A versatile insulator. From cutting the chill on a spring day to augmenting core warmth on really cold ones, this soft, comfortable fleece does the job. Don't expect it to stop any wind, as even a mild breeze runs right through this, unless you wear it under a shell. Brand new, it sheds until you wash or tumble dry it, and durability/pilling could be a longer-term issue.
Reasons to Buy
Soft feel
Warm
Versatility
Details—pockets and hang loop
Highly breathable
Reasons to Avoid
Initial shedding
Nearly no wind resistance
Pilling
OVERVIEW I had been eyeing the Retro Pile Jacket when I received this as a gift. Mine is size XL and weighs 14.4 ounces on an electronic scale. As the photo shows, three pockets—two large lower ones, one smaller one at the chest. All, including the front zipper, are large-tooth YKK zippers with sewn-on nylon pulls. If looking like sheep doesn't suit you, it's also available in a number of other colors. Whereas the Retro Pile Jacket reportedly has a more athletic fit, the vest is true to size, generously sized actually, so it's easy to wear over the heaviest base layers I own.
Read more: Patagonia Retro Pile Vest review (1)
Fleece Vest
Patagonia Classic Retro-X Vest

(2 reviews)
Great vest. Looks and is very comfy. Can wear as casual vest around town but works fantastic for hiking. I wore this vest as my primary hiking layer (over nylon shirt) for my hike up to the Everest basecamp. Wore pretty much the whole way up, alone up to maybe 4000m. Definitely windproof. Seems a little stiff straight out of the package, but loosens up wonderfully with some use, but still maintains windproof capabilities. Only issues—this is more designed for casual use, around camp, and not as high-tech mountaineering layer.
Read more: Patagonia Classic Retro-X Vest reviews (2)
Fleece Vest
Patagonia Better Sweater Vest

(2 reviews)
The Better Sweater Vest is a slimmer fleece-like vest that functions well for both outdoor and casual pursuits.
Reasons to Buy
Capable in multitude of scenarios (outdoors or casual)
Slimmer fit
Soft trim around openings
Holds shape
Warm
Easy to launder
Reasons to Avoid
Just a wee bit short in torso length
Lint attractor (perhaps more noticeable with dark color)
Starting to pill after one year
Conditions: In January 2015, I put a call out for recommendations (link to thread) to the Trailspace community for good-quality vests that could pull double duty; warm enough for cold season layering, stylish enough for occasional wear in business casual situations. After looking at many suggestions and weighing prices, I settled on the Patagonia Better Sweater Vest. Fortunately, I found it at my local gear store on a end-of-season sale.  I've worn the Better Sweater Vest for an entire year now in spring, fall, and most commonly in winter months in the mountains of central Pennsylvania.
Read more: Patagonia Better Sweater Vest reviews (2)
Fleece Vest
The North Face Denali Vest

(4 reviews)
One of my better vests, I usually go to if I want to wear a vest even though I have other vests. Does what it needs to do very well.
Reasons to Buy
Many pockets that are placed in the right spots
Reasons to Avoid
Wind goes through it, but can be stopped with a light shell
Got it in size XXL. Had to send it in for worn out zipper pulls, but that was after many years of use. I only had to pay postage to send it back to the mothership North Face manufacturer. Repairs are free. 
Read more: The North Face Denali Vest reviews (4)
More Vests
Trailspace reviewers have shared 97 reviews of 66 different vests. Narrow your search and view more specific vest recommendations in these categories:
Down Insulated Vests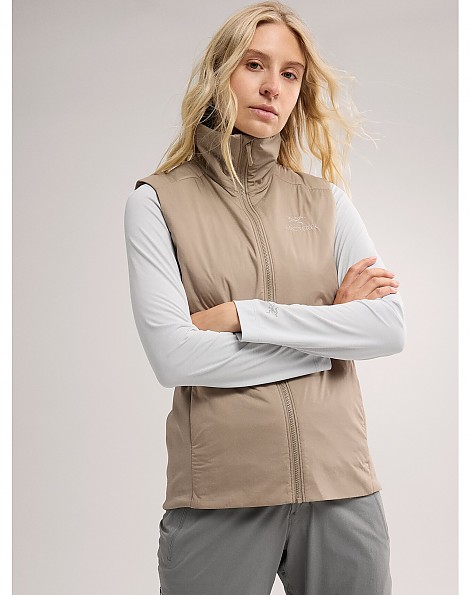 Synthetic Insulated Vests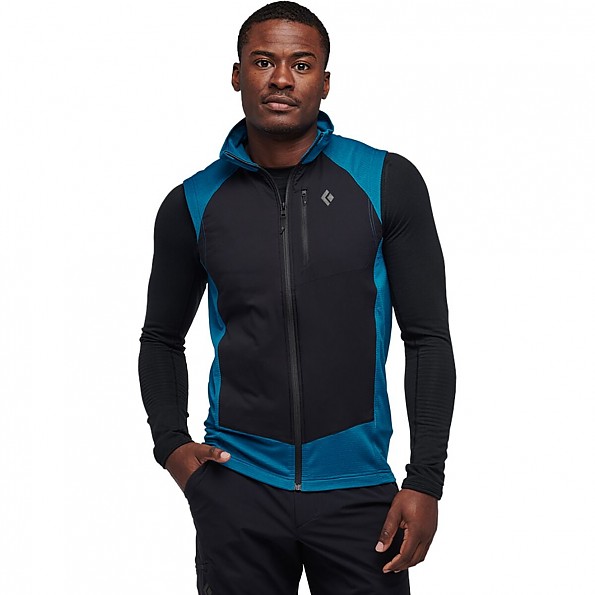 Fleece Vests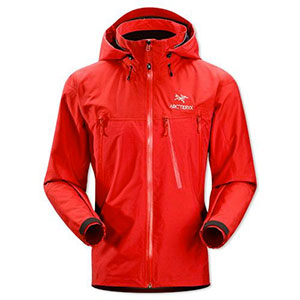 All Clothing and Accessories
Other Types of Clothing and Accessories
Find more clothing and accessories reviewed in these related categories: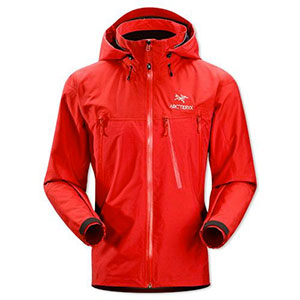 Jackets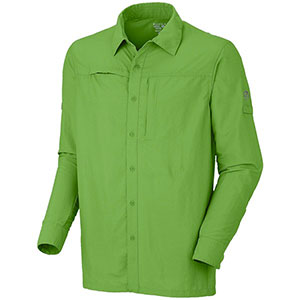 Shirts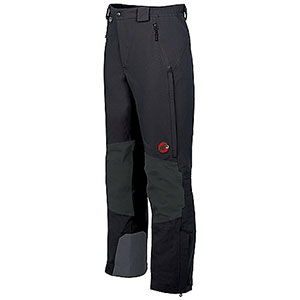 Pants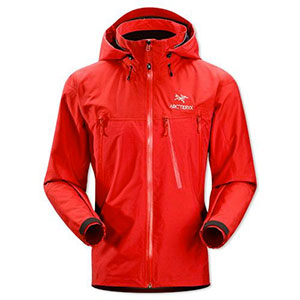 +10 more types
Review Your Outdoor Gear
If you've found this site helpful — or if we've missed something important — please consider paying it forward by some of your favorite (or least-favorite) outdoor gear.
Why? From professional gearheads to outdoor novices, everyone has an important point of view to contribute. will support the outdoor community and help others find the best gear.
Trailspace reviewers are outdoor enthusiasts like you: hikers, climbers, paddlers, backcountry skiers, and trail runners who share our experiences with the gear and clothing we rely on to get outside. Learn more about Trailspace