GPS Receivers
Types of GPS Receivers
Top Picks
Top Handheld GPS Receiver
Garmin eTrex 10

(6 reviews)
A quality entry level GPS that will will satisfy any expert.
Reasons to Buy
accurate and reliable
easy to read
easy to use
good battery life (~25 hours)
inexpensive (~$115)
durable
waterproof
light weight
Reasons to Avoid
not all functions are covered in the user manual
joist stick needs improvement
The Garmin eTrex 10 is a great product. It's best used in conjunction with a map and compass as it lacks extra features such as detailed, color maps that are available on more expensive models. But let's face it, you should never haphazardly wander into the wilderness relying solely on a GPS to begin with, so get a map as well.  It has a fairly small B&W screen but it is not so small that it hinders ease of use or readability. The unit fits in hand comfortably and is small enough to place in your pocket when not in use.
Read more: Garmin eTrex 10 reviews (6)
Handheld GPS Receiver / Dog Gear
Garmin Alpha 100

(1 review)
When used with the TT15 or T5 dog tracking collars this is a great tool for those off-leash moments when hunting or just enjoying recreation with your dog. The Alpha 100 receiver can also function as a stand alone GPS with mapping.
Reasons to Buy
Waterproof
Reliable
Good maps
Excellent range
Tracks up to 20 dogs
Has training mode
The Alpha 100 with the TT15 tracking collar allows you to track up to 20 dogs within a 9-mile range. It displays the track of each dog in a different color and lets you know when the dog has stopped and when the dog is barking. It has a training mode that can deliver a variable vibration or shock to the collar BUT I caution against using the shock unless you really understand dog training. Most dogs will never need such a correction. I have used my Alpha 100 in hilly and well forested  terrains and have never lost contact with my dog.
Read more: Garmin Alpha 100 review (1)
Top GPS Watch
Garmin Instinct

(1 review)
The Garmin Instinct is meeting my needs and lifestyle.
Reasons to Buy
Very lightweight
Comfortable and not bulky
Handles cold weather
Easy to use when you get the hang of it
The Garmin Connect app is simple.
Lots of features for an active lifestyle
Battery life is pretty decent.
Garmin Livetrack provides another layer of security for those of us who play alone.
Can be paired with newer InReach devices
Quite a few colours to choose from. I went with graphite.
Reasons to Avoid
There is a bit of a learning curve to use the Instinct. There are some excellent videos on YouTube that walk you through it.
The charging cable that's included is very short. I ended up buying a two pack of bases for home/car use. The short cable is in my pack with a portable charger.
Doesn't pair with older InReach devices. I was planning on upgrading anyhow but for someone with an older device it might be an issue.
I'm quite happy with this purchase...happy enough that I'm contemplating getting a second one when they're on sale again. I've only had this watch for about six weeks but in that time I've come to appreciate it. All the features that come with it seem pretty accurate when I compare them to other devices/known points of reference. This is one of the most comfortable watches I've ever worn...I really don't notice it's on my wrist. The silicone straps are supple, easy to adjust, and have two loops to secure the band.
Read more: Garmin Instinct review (1)
GPS Watch
Garmin fenix 6 Pro

(1 review)
The Garmin Fenix 6 Pro is a fantastic data tracker for the person who needs immediate information at the click of a button. Great for hiking and backpacking if you have the time to figure out how to work it.
Reasons to Buy
Large face
Easy to read
Minimal buttons
Relatively accurate
Lots of data tracking
Battery Life
Reasons to Avoid
Less useful if you aren't "techy"
Altimeter has never been accurate
I received my Garmin Fenix 6 Pro as a gift from my wife the week it was released (what's it been, 2 years?) to replace my 1st Gen Apple Watch. As a person who likes to spend a great deal of time outdoors, the purchase just made sense. Maps, Altimeter reading, Barometric Pressure, steps, etc...all things I wanted in a compact package, which also allowed me to leave my handheld Garmin E-trek at home. I spent the first two days trying to get it all set up and calibrated, while learning where to find certain pages on the fly.
Read more: Garmin fenix 6 Pro review (1)
Top Locator Beacon / Handheld
Garmin inReach Explorer+

(3 reviews)
If you're looking to combine your messaging and GPS needs into one device, this is it.
Reasons to Buy
Rugged design
Trustworthy mapping
Detailed maps
Good battery life
Reasons to Avoid
Not as user friendly as some Garmins
Not as many bells and whistles
Almost exactly the same as the older one?
I've acquired this GPS for a solid price of $300 through incentives of my workplace, and its the best $300 I've spent on gear. This GPS has accompanied me on any challenging hike, backpacking trip, backcountry skiing, or any trip into the mountains.  Communication (Requires subscription) As shown in some pictures I've uploaded, this GPS doesn't anything special in terms of features. But what it does do it does well. The communication aspect of this GPS is easy if you have a phone, and still very manageable when only using the device.
Read more: Garmin inReach Explorer+ reviews (3)
GPS Watch
Garmin Forerunner 235

(1 review)
GPS watch that can track a variety of activities and generate a load of helpful data about your activities. Stand-alone GPS means you can leave your smart phone at home. Waterproof with outstanding battery life, so fit for bad conditions, swims, stream crossings, and trips. Can download apps that add functionality.
Reasons to Buy
Stand-alone GPS
Waterproof
Serious ability to collect data about activities
Can add apps
Great battery life
Reasonable price
Reasons to Avoid
Not as many functions as more expensive models.
The Garmin Forerunner 235 falls in the middle of its wrist-worn GPS units. Garmin sells a few less-expensive fitness trackers and running watches; the 235 is a step up from those in terms of advanced function for runners. Garmin also sells a range of more expensive GPS watches that can port music to wireless headphones and offer functions like an altimeter and mapping. DEVICE DETAILS: The 235 has a 45-mm face, color screen, and rubber wristband. It will run 8-9 days on a charge if you don't use the GPS function; regular GPS-tracked running or hiking, you'll need to charge it every couple of days.
Read more: Garmin Forerunner 235 review (1)
GPS Watch
Apple Watch Series 5

(1 review)
The Apple Watch Series 5 is the best of the three high dollar "adventure watches" that I have used. I have tested it on all terrain, across multiple sports, and my initial skepticism was proven completely wrong.
Reasons to Buy
Altimeter
Heart rate monitor
Weather
Compass
Sun/Moon
Workout tracker
Voice recorder
Reasons to Avoid
What are the cons with every electronic? Battery!!
Connecticut River The My Sun/Moon app is crucial for planning sunset pictures It's been almost a full year of wearing the Apple Watch Series 5 44mm Aluminum every day, all day. This year included (beyond Corona Virus and Social Unrest) 50 days of alpine skiing, 50 days of Nordic skiing, +/- 100 miles of road cycling, +/- 100 miles of hiking, 120 days of paddling so far, including four trips (four days each) of solo canoeing. Three night solo basecamp I have to assume that if a person is interested in gear, they are interested in using that gear, vis a vis they are interested in fitness.
Read more: Apple Watch Series 5 review (1)
Handheld GPS Receiver
Garmin Oregon 450

(1 review)
Sturdy. Nice-sized screen. Touch-sensitive screen. Waterproof.
Reasons to Buy
Does what it is intended for
Waterproof
Touch screen
Good battery life
Reasons to Avoid
Useless installed maps for hunting
Only basic "Quick User" guide included
Ease of Use: I think this is a great hunting and hiking GPS unit. Everything is easy to use and understand. The icons are large, and pretty self-explanatory. You install the batteries, turn it ON, wait a minute for it to acquire the satellites, and you are ready to go. If you want to be more accurate, take the extra minute to calibrate the 3-axis compass and fine tune some more of the instruments). If you ARE NOT GPS savvy, then it bites that Garmin did not include their full User Manual with the device.
Read more: Garmin Oregon 450 review (1)
More GPS Receivers
Trailspace reviewers have shared 358 reviews of 112 different gps receivers. Narrow your search and view more specific gps receiver recommendations in these categories: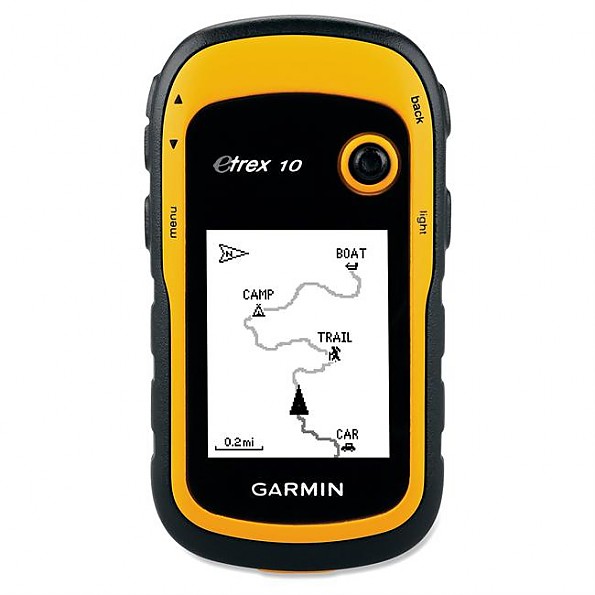 Handheld GPS Receivers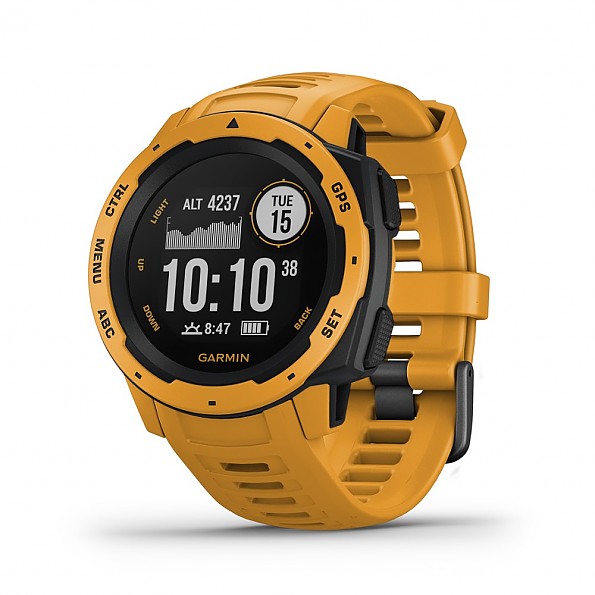 GPS Watches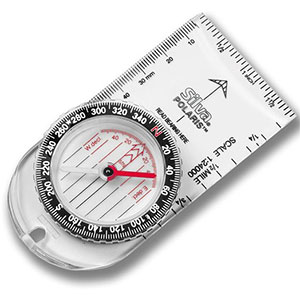 All Navigation Tools
Other Types of Navigation Tools
Find more navigation tools reviewed in these related categories:
Maps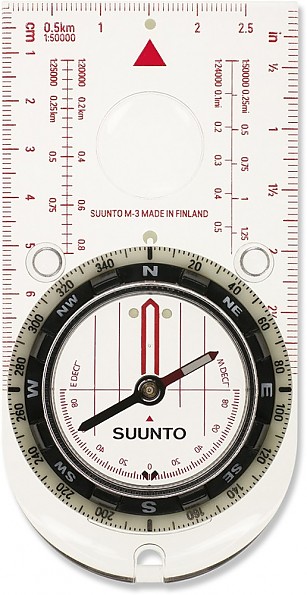 Compasses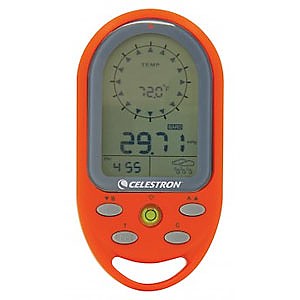 Altimeters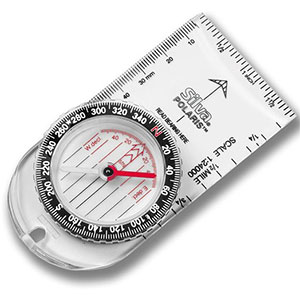 +2 more types
Review Your Outdoor Gear
If you've found this site helpful — or if we've missed something important — please consider paying it forward by some of your favorite (or least-favorite) outdoor gear.
Why? From professional gearheads to outdoor novices, everyone has an important point of view to contribute. will support the outdoor community and help others find the best gear.
Trailspace reviewers are outdoor enthusiasts like you: hikers, climbers, paddlers, backcountry skiers, and trail runners who share our experiences with the gear and clothing we rely on to get outside. Learn more about Trailspace