Liquid Fuel Stoves
Liquid fuel stoves burn white gas, which is stored in a refillable fuel bottle and connects to the stove burner via a hose. You pump up the bottle to pressurize the fuel, which means these stoves can continue to work well in the cold. Liquid-fuel stoves are best for year-round use, and large group cooking
Top Picks
Top Liquid Fuel Stove / Multi-Fuel Stove
MSR XGK-EX

(13 reviews)
Excellent stove for boiling water and fast cooking I have used this stove in the Beartooth Wilderness of Montana and the Porcupine Mountains in Michigan. I was able to turn the stove low enough that I could cook eggs and pancakes with it, but that is really pushing the stove on the low end. If you need to simmer a pot of gourmet gumbo, look into the MSR Dragonfly instead. I highly recommend this stove and have never been let down by any MSR product.
Reasons to Buy
Hot and fast
Burns anything
Primes easily
Stove sets up easily. Just thread the pump into the bottle, connect the fuel line, and it is ready to light. It doesn't have a built-in lighter, but I have never had an issue lighting it with a match. The flame is slightly adjustable, but don't count on this stove to simmer. This is primarily a water boiling stove, but I have used it for pancakes, eggs, and bacon with desirable results. Boil time with white gas was about 9 minutes for 2.5 liters of water in a real world test. This is very close to the claimed times.
Read more: MSR XGK-EX reviews (13)
Optimus Svea 123

(60 reviews)
The seva 123 is widely known as one of the most reliable stoves ever made and for good reason, they don't break and most of them are still around in some form or another (parts, tarnished or new in box). The svea has been around for over half a century now and is still available new which can really attest for its quality and customer loyalty. Mine is an older Optimus model, and is missing the aluminum cup so I cannot speak as to the cup's performance. I still enjoy taking this stove on day hikes to cook some ramen noodles or Meso soup, plus it will get you some props from the older trail mates.
Reasons to Buy
Always works
Tuff as nails
Fuel efficent
Lightweight 15oz full
Reasons to Avoid
Sometimes difficult to prime
Brass tarnishes easily
Dosen't carry much fuel
Poor flame control
Rather unstable
Story I found this stove completely by accident when I was cleaning out the basement; I found a milk crate full of old hiking gear. So I drug it out into the sunlight and inspected the contents and was amazed. Inside there were 20 unused Gaz canisters with matching stove, a Whisperlite, fold up candle lantern and the svea 123. Evidently it had been sitting in that crate for 20 years with all the other gear so first thing I did was fill it up with Coleman fuel fill the priming cup and torch it off.
Read more: Optimus Svea 123 reviews (60)
Liquid Fuel Stove / Canister Stove / Multi-Fuel Stove
MSR WhisperLite Universal

(12 reviews)
Finally here is a true multi-fuel (MSR calls it a hybrid) stove that burns both liquid fuels and canister gas (upright or inverted). Not only does it burn these fuels, but it does it well — plus it simmers...no it really does! In just a couple minutes the stove can be configured to burn the various fuels (see below) by simply changing a couple parts using the supplied tool. This is a great option for anyone who wants a stove that can be used year round in multiple climates, with multiple fuels. For groups it allows flexibility through the use of multiple fuels — or for those who travel abroad to places where some fuels may be harder to get or if it's not clear what fuels will be available. The Universal will burn: White gas – Unleaded auto gas – Kerosene Canister gas – (upright or inverted)
Reasons to Buy
Multi-fuel (liquid and canister)
Everything is included
Changing fuel types is quick
Well built / sturdy
Will handle large pots
Good windscreen
Simmers well
Instructions easy to understand / follow
Reasons to Avoid
Price point
Weight
Small parts to keep up with
Will not support pots smaller than 4 ¼ in. or 11 cm. in diameter.
Fuel line is stiff
A review of the MSR Whisperlite Universal Hybrid fuel stove A backpacking stove made by Cascade Designs – Seattle WA, USA I received this stove from Cascade Designs for testing and used it on five separate outings as well as a lot of testing at home. Stove Description: The stove arrived in a nice looking cardboard package (see photos), it included the stove, all parts for changing fuel types, pressure pump for liquid fuel bottles, canister stand, wind screen and ground protector, a nice stuff sack, and full instructions in three languages (three separate booklets) plus a quick reference guide in two languages, along with warnings etc.
Read more: MSR WhisperLite Universal reviews (12)
Liquid Fuel Stove / Multi-Fuel Stove
MSR DragonFly

(46 reviews)
After having my isobutane become unusable at temperatures below -30° C., I purchased this stove for winter trips. It is loud but there is a reason for that and that is it is creating huge amounts of heat.
Reasons to Buy
Excellent in cold weather
Can simmer, so it's great for the chefs
Multiple fuels can be used
Massive amounts of heat
Reasons to Avoid
Loud, literaly sounds like a jet
Big and heavy
The MSR Draonfly has been around for years. It is a tried and true expedition stove. It works on multiple different fuels from white gas, jet fuel, diesel, kerosene and gasoline. It will work in all temperatures and at all altitudes.  I bought the stove after struggling in colder temperatures to get my isobutane stove to work properly and this stove had no trouble in temperatures below -30° C. It is great at melting snow for water and can boil a liter in less than 4 minutes. The stove has a large pot stand that can easily accommodate large pots and pans with great stability.
Read more: MSR DragonFly reviews (46)
Liquid Fuel Stove / Canister Stove / Multi-Fuel Stove
Primus OmniFuel

(21 reviews)
There is only one thing preventing this stove from being perfect and that is the fact that it is a roarer burner: the jet of fuel is spread out onto the pan's surface by hitting a metal concave cover on the way up. Other than that, there is very little to fault it. The pump shaft is metal, not plastic (I know several people who have broken MSR pumps and sometimes have had to buy the entire pump assembly again). I have stood on this stove a couple of times and each time the legs just bend back into place.
Read more: Primus OmniFuel reviews (21)
Liquid Fuel Stove / Multi-Fuel Stove
Primus OmniLite TI

(3 reviews)
Lightweight but true expedition-grade stove for use on numerous types of fuel, regardless of the country where you are. In the meantime it's well suitable for all people who often cook in cold weather and disregard the canister gas.
Reasons to Buy
Proven Omnifuel design (just scaled down)
Expedition-grade durability even for most challenging conditions
Very low tendency to clogging, easy to clean
Works well on most fuels you may encounter
Very small and lightweight for such a stove
Just 10% less powerful than Omnifuel
Reasons to Avoid
Awkward, heavy, and useless soft case
Roaring sound
Not very durable pump
No "automatic" cleaning needle
Fuel sprays when disconnecting the pump from the bottle
I've been using this stove since 2013 in all my outdoor adventures. The primary fuel is white gas in domestic trips and car petrol in international trips (for me finding the gas canisters or white gas in unfamiliar country is a waste of precious time). My primary stove in 2008-2013 was Primus Omnifuel, which I liked very much despite its weight and size.  There are two main reasons to use the multifuel stove instead of regular gas stove: Performance at low temperatures. If you cook at temperatures below +10 °C (50 °F) and ESPECIALLY below the freezing, the gas stoves are not a good choice for you.
Read more: Primus OmniLite TI reviews (3)
Coleman Peak 1 Stove

(7 reviews)
Still going strong after 38 years! Replaced with Coleman Compact Dual Fuel Stove Model 533.
Reasons to Buy
Longevity
Performance
Stability
Ruggedness
Dual fuel...even unleaded for your car!
Reasons to Avoid
Easy of use lighting
Weight
I am sure this review applies to the new model as well...they are exactly the same except for the tank design. I think the newer wider base with no legs might be better. As other reviewers of this same stove have commented "it's bomb proof". It is...read on: I bought this in 1979. I used a few years and then stuck it in a shed, outside, half full of fuel in 1990. It has been in temperatures from 15°F to 110°F in the storage shed...in fact I suspect up to about 140 when it the shed is closed off in summer.
Read more: Coleman Peak 1 Stove reviews (7)
Liquid Fuel Stove / Multi-Fuel Stove
MSR WhisperLite International

(42 reviews)
The only reason this isn't a 5-star review is because of the weight of this item compared to other stoves. But, I've used this same stove for 16 years. It has seen countless nights in temps down to the teens. It has NEVER EVER failed me. This is a workhorse stove that gets the job done!
Reasons to Buy
Reliability
Self-cleaning
There is a reason that MSR continues to make this stove. It works. It's reliable. It's easy to use. And, on and on... I bought my stove for my 2000 AT thru hike. It has never failed. It works no matter how cold it gets. I carry the 11oz fuel bottle. I've never used more than half the fuel in 5 nights, including a couple hot breakfasts. Yes, I could save 6 to 8 oz in weight if I switched to another stove. But, then I'd have to buy fuel canisters at $4 each. I'd contribute to waste with those canisters.
Read more: MSR WhisperLite International reviews (42)
MSR WhisperLite

(44 reviews)
So durable I inherited one.
Reasons to Buy
Durable
Lasts forever
Stable
Consistent and reliable
Reasons to Avoid
Takes longer to boil water than a Jetboil
Flames up a bit before settling in
Takes a little longer to light than newer designs, but you get the hang of it
Folded up and in hand for scale. My dad passed this stove down to me after many years of service. It looks like it is around 20 years old? Would that be an exaggeration? The yellowed instructions put the company at an old address with only a local Seattle phone number. The bottles were just plain aluminum with no logo or name and the pump was just yellowish plastic. It worked like this for many years for me before the hosing became brittle and cracked and the other rubber and leather parts deteriorated.
Read more: MSR WhisperLite reviews (44)
Liquid Fuel Stove / Multi-Fuel Stove
Coleman 533

(4 reviews)
If you are a weekend walker, I agree, buy the compressed gas stoves that litter the top of this stove review list. If however, you are spending time in places where 'mom & pop' camping stores are a little harder to come by a multi-fuel burner is essential. If you are going out in nice summer conditions where you can prime a stove in a well ventilated area where the wind gently kisses the summer flowers and lazily wafts their sweet scent past your nostrils, I again agree, buy a Primus. If however you can not be certain of either, then Coleman products are best by a long way.
Read more: Coleman 533 reviews (4)
More Liquid Fuel Stoves
Trailspace reviewers have shared 502 reviews of 59 different liquid fuel stoves.
How to Choose a Liquid Fuel Backpacking Stove
What should I consider when choosing a liquid stove?
Fuel Efficiency: How much water can you boil or food can you cook, for a given volume of fuel?
Ignition: How easy is to prime or light? Does any built-in igniter work well consistently?
Setup: How easy is the stove to setup and fuel?
Flame Control: Is the burner adjustable? If so, how well?
Cooking: How well does the stove let you boil, simmer, fry, bake, etc.?
Boil Time: How long does it take to boil water in sheltered conditions?
Wind: Does the stove stay lit in wind? How does wind affect boiling time? Is there a windscreen?
Stability: Is it stable and secure with a pot, or a potential "noodle-dumper"?
Packability: How well does the stove pack away and store?
Ease of Use: Do parts and features work as expected? Consistently?
Field Maintanable?
What are the advantages of a liquid fuel stove?
works consistently in cold or hot temperatures
fuel is less expensive than canisters
fuel is easy to obtain around the world
fuel bottle is refillable for less waste
you know how much fuel is in the bottle
Are there any downsides?
can be heavy and bulky
have to pump up
need to prime
need to maintain
can be dangerous
What specific fuels do these stoves burn?
Liquid-fuel stoves burn white gas. Not all liquid-fuels are recommended for or can be used in all stoves, even multi-fuel models:
White gas/petroleum Naphtha: the standard and most recommended choice, white gas burns cleanest; it is also available under brand names, for example MSR

SuperFuel, Coleman Fuel, Primus Gas

Coleman Fuel: a petroleum naphtha

product marketed by the

Coleman Company

Kerosene: aka paraffin oil, is available around the world, it's also dirty and stinky, and the quality can be unknown
Diesel: it's dirty and stinky, and not all

multi-fuel stoves that run white gas and kerosene can use diesel; check your instructions.

Avgas/aviation gasoline: Jet fuel:
Unleaded Automotive Gasoline: aka petrol; the additives in car gas can muck up your stove, and any e

thanol/alcohol in the gas can corrode your fuel bottle; if in need, use unleaded
What are the best liquid-fuel stoves?
Check out the top-rated liquid stoves above for Trailspace reviewers' recommendations. Then review your own stoves and add to that expertise.
Who invented the liquid-fuel stove?
In the 1890s, Carl Richard Nyberg inventor of the blowtorch, began manufacturing Primus gas stoves. The first model, was called the Viktoria and was not very successful, but the later Svea did better. Frans W Lindqvist is also credited for designing gas stoves at the same time.
How do I stay safe?
To prevent injury, always consult and follow your stove manufacturer's fuel recommendation and stove instructions. Always use stoves in a safe, well-ventilated, outdoor area. Be aware of any fire bans and rules. Practice Leave No Trace.
Other Types of Backpacking and Camp Stoves
Find more backpacking and camp stoves reviewed in these related categories: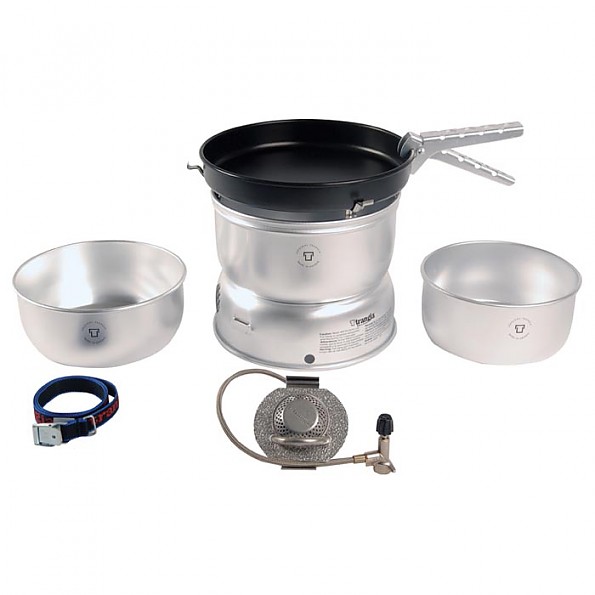 Alcohol Stoves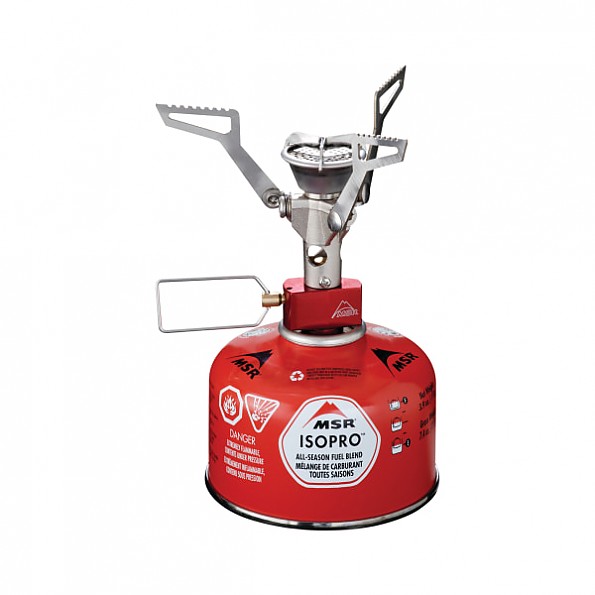 Compressed Fuel Canister Stoves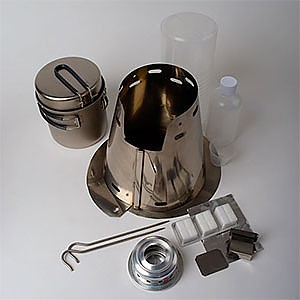 Multi-Fuel Stoves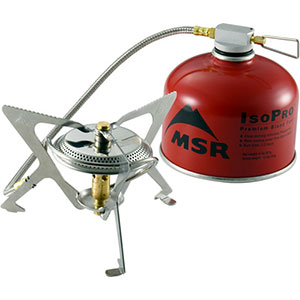 +6 more types
Review Your Outdoor Gear
If you've found this site helpful — or if we've missed something important — please consider paying it forward by some of your favorite (or least-favorite) outdoor gear.
Why? From professional gearheads to outdoor novices, everyone has an important point of view to contribute. will support the outdoor community and help others find the best gear.
Trailspace reviewers are outdoor enthusiasts like you: hikers, climbers, paddlers, backcountry skiers, and trail runners who share our experiences with the gear and clothing we rely on to get outside. Learn more about Trailspace