Running Footwear
Find the best trail running shoes, including minimal and barefoot models, right here, thanks to independent reviews and ratings by real trail runners, endurance athletes, and outdoor enthusiasts. Don't forget the technical wicking running socks and compression socks.
For more top-rated outdoor footwear—including hiking, backpacking, and mountaineering boots, climbing shoes, and sport sandals—check out our full Footwear reviews and ratings for real-world user reviews.

The best running footwear, reviewed and curated by the Trailspace community. The latest review was added on October 17, 2023. Stores' prices and availability are updated daily.
Recent Running Footwear Reviews
VJ claims to have the best grip on the planet. These are the widest orienteering shoes with metal studs that I could find. I got these after realizing that my super-comfy Altra Lone Peak 6 may be great for all-day comfort, but don't compare with studded orienteering shoes for off-trail running and may be a little too roomy for competition.  After these arrived in the mail (from Latvia!), I tried them on, and took them for a 1.6 mile run through some nearby woods. The extra traction was most noticeable… Full review
Very comfy for descents, terrible for ascents. My quest for a decent trail runner continues and, unfortunately, these are not the one. The Peregrine 12's are a very lightweight trail running shoe with amazing grip. But uphill comfort and longevity fall short. At first I thought the heel rub on ascents was just a matter of stiff shoes needing to be broken in, but now broken in, they still rub. The heel rub is most noticeable on uphill climbs. Now with almost 40 miles on them, they should be broken… Full review
Terrible quality control, wrong size and width showed up, not sure how since they had imprints... Took over 45 days to arrive. I had to CUT them myself to make it fit. Nonsense, waste of time and money. The only reason I don't call this a scam is that the product showed up at all. I don't know if this is a problem because the product comes from Israel—are they using non-USA shoe sizes to make the insoles?—but the size I indicated vs what showed up was quite different. There is no indication… Full review
These shoes have a fit and build that are great for all day comfort, on or off trail. "Original Footshape fit" is amazing for wide feet! The extra space may make them unsuitable for fierce competition, though. Fit: These use Altra's "original footshape fit", which is their roomiest fit. Believe it, or not, they also come in a wide. When I ordered these, they were only available in wide, so that's what I got.  Comfort: The wide toe box is so comfortable. I'm almost always used to having my foot… Full review
An amazing shoe for hiking and orienteering with questionable durability. Fit: They are Altra's Standard Footshape Fit, wider than common running shoes, but narrower than their original footshape. I prefer shoes to be just a bit wider than these. (For comparison, I replaced these with the Lone Peak 6 wide, which have a little more room that I'd like, original fit regular would be best for me.) Comfort: They didn't need any break-in period. I appreciate the zero drop to keep my feet level and comfortable. Full review
Incredibly comfortable shoes whether you're running or hiking the trails. Ready to go straight out of the box with minimal wear-in needed.           Due to a spinal injury a couple of years back I occasionally drag my left foot, so when my last pear of trail runners wore out I debated on getting the same again or trying a different shoe. My trusty Asics Gel Trabuco gave me about 700km before wearing through the material at my small toes so, while the ASICS were also very comfortable, I was… Full review
Remind's new product line is the best out there. I have all of them in every pair of shoe. My feet have never felt so comfortable. I am a customer for life. Full review
Gamechangers live up to their name. I was having a really hard time getting my snowboard boots to feel comfortable. My feet would hurt and I was getting numbness in them. I looked up videos and it was suggested changing the insoles, and I read about FP Gamechangers. The very first time I used them, I had no pain. They really lived up to their name! I love that I could heat mold them to my feet, so there was virtually no breaking in period. I'm a barefoot believer. I don't like shoes much, and I… Full review
These are by far the best Insoles I have ever owned, and I have had most on the market! You cannot beat these for customizable foot and back protection! The Gamechangers by FP Insole Technology (fpinsoles.com) were primarily designed for sKate and snowboarders to help absorb impact of trIcks from higher elevations. So when I ran across these looking for insoles for my new trail running shoes I thought, "are these really what I am looking for?" Well, after 10 miles in these, I will unequivocally… Full review
Other Types of Running Gear
Find more running gear reviewed in these related categories: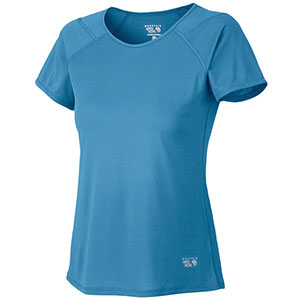 Running Clothing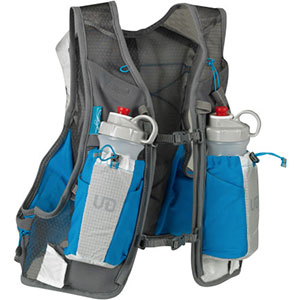 Packs, Vests, Water Bottles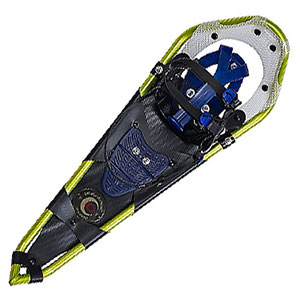 Running Accesories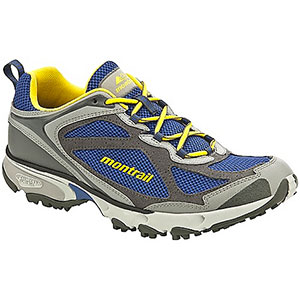 +2 more types