Packs, Vests, Water Bottles
Whether it's a single handheld water bottle for a quick midday run or a hydration pack equipped for a full day on the trail, you need some way to carry your running gear and essentials. Check out our reviews, ratings, and price comparisons, for the top hydration and lumbar packs, belts, and vests, plus water bottles and reservoirs of all sizes for on-the-go adventures.
For more top-rated outdoor packs—including internal, external, daypacks, and more—check out our full Backpack ratings and reviews for thousands of independent gear reviews by real-world outdoor enthusiasts.

The best packs, vests, water bottles, reviewed and curated by the Trailspace community. The latest review was added on May 31, 2023. Stores' prices and availability are updated daily.
Recent Pack, Vest, or Bottle Reviews
Have you ever found yourself wondering how many National Parks you've visited? With 424 national park sites, and 63 national parks, it can be challenging to track them all unless you have the Wondery Parks of the USA Water Bottle. The Wondery Parks of the USA Water Bottle features small laser engraved images of all 63 national parks. And it comes with a series of stickers that you match to the engravings on the water bottle once you've made it to the corresponding park. It basically serves as… Full review
Comparing it to a Outback 2l Hydration bag at 1/3 of the cost this thing is amazing! Compared to other similarly priced products I don't know... This is my first good one. I bought this a year ago for about 59.99 CAD at Sportscheck and you can get the newer design, I'm guessing it is a newer dersign, for about 54.99 CAD. Overall it has been my companion for hikes and mountain biking with my North Face Hydra 26. Small enough where it doesn't get in the way but just big enough for this bladder. I… Full review
This is a simple, durable, relatively lightweight bottle. Among rigid plastic bottles, this is one of the best. The narrow mouth makes it easier to drink from but harder to fill. If you want a rigid, transparent bottle, this is the one to get. It is strong, light, and fits into most bottle pockets. I would recommend this to almost anyone. This bottle has been "discontinued", but they really just added 50% recycled plastic and called it a new bottle (Nalgene Sustain). Ease of Use: Intuitive to use. Full review
A compact, no-bounce fanny pack with a reliable water bottle holster and just enough pocket room for running and riding essentials. Cell phone pocket need optimizing and a raincoat. I needed a runner's fanny pack that works juuuust right. I have one with a nice, easy in and out water bottle holster, but the two thin, triangular pockets just barely hold a Snickers, never mind my cell phone or a buff. Toooo small. Another has a 1000L main compartment, nice to be able to hold Snickers and phone and… Full review
A great, durable and practical water bladder for outdoor activities. It's available in various capacities and has clever features: dual opening with large collecting easy, and the ubiquitous 28mm thread and optional 42mm beefed-up version.   The 2L CNOC Vecto: compact and lightweight but robust and practical Outdoorspeople takes hydration seriously. Every part of the water system—collecting, treating, purifying, storing, drinking—must be easy, reliable and durable to withstand some level… Full review
A decent reservoir, with a couple glaring flaws. I picked this up two years ago as a replacement for another reservoir that had, through my own poor habits, gone moldy. This bag has anti-microbial materials in its construction, so I have nothing to worry about there. In fact, after the first couple uses there hasn't even been any plastic taste to speak of, even if I occasionally forget to empty the bladder for a week or so. It's a decent bit of kit, and the 3L size is excellent for longer dayhikes… Full review
A well made, nice sized pack for everyday and shorter outings. Now that I'm retired I find myself hiking the myriad of single-track trails we have close by daily.   I was carrying a 20 oz handle water bottle and nothing else. I'm pretty dialed in to the weather and what to wear, but would sometimes find I wished I had brought gloves or a beanie or a windshirt or a little more water or a snack, etc. I've got a few day packs that would certainly work, but was looking for something smaller. Enter… Full review
Mystery Ranch's Hip Monkey is a roomy, durable, well-made lumbar pack that provides easy access to items on the go. With most of its 8-liter capacity in one large pocket, it's versatile for a wide range of uses year-round. Hiking, snowshoeing, mountain biking, traveling, fishing, and more, if the gear fits, you can carry it for your favorite activity in the Hip Monkey. Mystery Ranch even touts it can hold a six-pack or a set of frisbee golf discs. The Hip Monkey can be worn around your waist or… Full review
$29 for a basic 1-liter fanny pack? Do I really need this? Yes, I do. My Ultralight Black Hole Mini Hip Pack lives in my car's glovebox and is extremely useful for unexpected walks and hikes. Sometimes I find myself with a half hour or hour between appointments or waiting to pick up a kid. If possible, I like to spend those snippets of time outdoors—walking a trail, visiting nearby woods or arboretum, looking for birds and wildlife, and so on. This little hip pack from Patagonia allows me to stow… Full review
Other Types of Running Gear
Find more running gear reviewed in these related categories: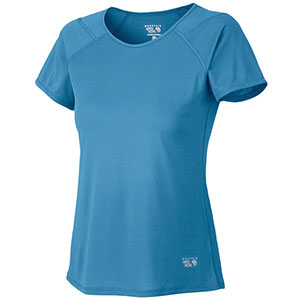 Running Clothing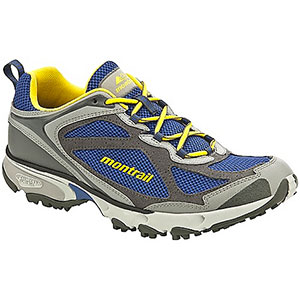 Running Footwear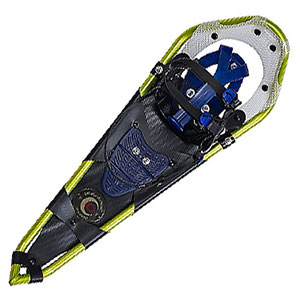 Running Accesories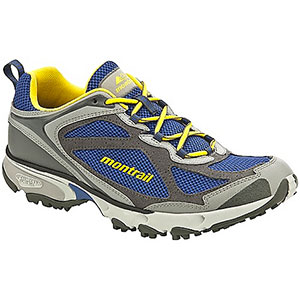 +2 more types