Wood Stoves for Camping and Backpacking
Wood backpacking stoves burn wood or other biomass. "The most significant reason to use a wood burning stove is simply that in nearly all locations you have an unlimited supply of free fuel! No need to buy," says Brian Vargo, founder of Vargo Designs, which makes several wood stoves.
Pros

burn wood, a renewable resource
fuel can be free
traditional

Cons

harder to use
can't be used with fire bans
heavier
need access to fuel
may not be Leave No Trace
Top Picks
Toaks Titanium Backpacking Wood Burning Stove (small)

(3 reviews)
Super light titanium wood gas stove, this is the smaller version, and fits nicely into a Toaks 750ml pot making a 250 g cook kit that you don't have to carry fuel for. Will burn twigs, sticks, pinecones, almost anything you're going to find on the forest floor.
Reasons to Buy
Light
Compact
Don't have to carry or worry about fuel
                    The stove nests in the Toaks 750 ml pot in its own nylon stuff sack.                       The stove is made up of three piece and is simple to assemble.                    It takes about 5 min. before the stove starts complete combustion.Great lightweight backpacking wood burning stove. Some people can go stove-less, I, on the other hand, almost always carry two stoves. Usually a wood stove that I don't have to worry too much about fuel with and I'll typically also carry an alcohol stove for backup.
Read more: Toaks Titanium Backpacking Wood Burning Stove (small) reviews (3)
Emberlit FireAnt Titanium

(3 reviews)
The Emberlit Fireant TI is a flat packing wood burner that can also be used with a spirit burner, solid fuel like Esbit, or alcohol gels. It can take a bit to get the hang of putting it together, but makes a solid base for pots and kettles.
Reasons to Buy
Packs flat
Light
Foraged fuel
Good alcohol stove stand
Reasons to Avoid
Setup can be challenging at times
Soot mess and odor
  Nice package Depending on the trip, I have been carrying the Emberlit FireAnt TI as either part of my primary cooking system or as a backup for the last two years. It was a bit of an investment at the time, but has become a useful tool that has a lot of value in my pack. Let me tell you a bit about it and then I'll show you a video demonstration that should answer most any leftover questions. Construction: The entire kit, no caboodle The stove pieces are stamped from thin titanium plates and come packed in a vinyl pouch to protect the sharp edges.
Read more: Emberlit FireAnt Titanium reviews (3)
Solo Stove Lite

(19 reviews)
An efficient gasifier stove that allows one to use found wood for fuel rather than carrying fuel. While it can be used with any pot or pan that can handle open fire, the Lite nestles within the Solo Stove Pot 900. Best used for boiling water or heating foods for 1-2 people. Recommended for those who don't mind the brief ritual of collecting and preparing natural fuel whenever they wish to use the stove.
Reasons to Buy
Proven design provides very efficient use of fuel
Simple construction and use
Enclosed design keeps ashes in the stove
Works with Trangia-style alcohol burners (not included), too
Competitively priced (compared to similar, handmade options)
Reasons to Avoid
Learning curve to optimize use
Requires tending while in use
Heavier than some woodburning options
Susceptible to environmental factors
The two-piece Solo Stove Lite with drawstring pouch The Solo Stove Lite is a gasifier stove. Note: The following review is of a wood-burning stove. All testing of this stove was conducted in accordance with local fire and firewood regulations. When using wood-burning stoves (or campfires), always adhere to local guidelines for fire use. In the United States, the United States Forest Service maintains a Wildland Fire Assessment System, from which are derived Smokey Bear's Fire Danger Today posts.
Read more: Solo Stove Lite reviews (19)
Top Alcohol Stove / Solid Fuel Stove / Multi-Fuel Stove / Wood Stove
Trail Designs Sidewinder Ti-Tri

(2 reviews)
After more than three years of constant use, I can confidently say this is still my favorite stove and piece of gear that I own! The light weight, versatility of fuel types, and heating efficiency of the Sidewinder Ti Tri have exceeded all my expectations. Minor negatives include the multiple-part setup, price, and being sized for one pot per stove.
Reasons to Buy
Lightweight
Versatile (wood, alcohol, solid fuel)
Very stable
Fuel efficient—carry less in forests
Sturdy construction and durable
Simmers well
Don't have to carry all fuel type components
Quite as a mouse
Reasons to Avoid
Setup takes a little practice
Price
Unique sizing to just one pot per stove
Multiple parts
Alcohol stove durability (same as other can stoves)
Blackening of pots (and hands)
After an initial review in 2014 and a minor update in 2015, I decided to completely rewrite this review as it didn't do justice to this great stove! I could rave on about this stove for hours, but will try to keep it to a couple chapters…as much as I love this stove if you are a simple "boil water and put it in a bag" person then I'll save your time right now and suggest you go a different direction. However, if you love the camping aspect as much as the hiking part of backpacking, actually "cook" some meals, or just prefer the ultimate flexibility of multiple fuel sources then look no further or at least seriously consider the Sidewinder Ti-Tri!COOKING APPROACH After spending almost 30 years dabbling with canister, white gas, wood...
Read more: Trail Designs Sidewinder Ti-Tri reviews (2)
180 Tack 180 Stove

(2 reviews)
Very Light and compact backpacking stove that eliminates the need to buy and carry fuels. The 180 Stove weighs the same as a micro stove and one small fuel canister. Never worry about fuel again. Cook with twigs, grass, leaves, etc. Stainless steel and folds into very compact case that keeps the smoky parts on the inside. Very cool!
Reasons to Buy
No need to carry fuel
Very stable
Made in America
Light and strong
Made to last
Better for the environment
Reasons to Avoid
Requires fire-making skills
Smokes up the pan
I have been using a 180 STOVE for more than two years now and find it liberating. This is a compact, light-weight cook stove with a stable, generous 6"x7" cooking surface. It only uses a handful of twigs to cook dinner. I don't have to sweat how much fuel to buy and store or carry. The stove packs down to a 3"x 6"x 5/8"self-forming case, too, that keeps smoky parts away from my gear. It is as light as the tiny micro stoves with a single fuel canister but far more dependable. Likewise, I have done several field tests with the 180-VL.
Read more: 180 Tack 180 Stove reviews (2)
SolHuma VitalGrill Survival Stove

(3 reviews)
The Vital Stove is a good quality, compact twig stove that uses a tiny battery powered fan to burn twigs and ground litter completely and cleanly. It is compact, easy to use, requires extremely little in the way of fuel and, best of all it offers very good temperature control. It can boil fast but also achieve a long slow simmer.
Reasons to Buy
Compact, sturdily built
Fuel and fuel bottles need not be packed in
Very good temperature control
Ecologically low-impact.
Battery draw is low, so batteries last long
Reasons to Avoid
Not ultra-light, but fuel needn't be packed in.
Cannot be used in areas where fire bans are in effect.
Stove must be fed twigs and ground litter while cooking.
My wife and I have been lifetime users of open fire cooking and Trangia (alcohol) stoves, but in the last three years we've come to favour the Vital Stove, which is a fan-powered twig stove. So far, I have found it to be an excellent stove, performing much better than I expected it to, being more versatile than the manufacturers have advertised it to be.Here are a few things I can say about it along with some photos:The assembled stove in actionThe stove packed flatThe stove used to prepare a mealPros: Solidly built, well-engineered, works as it should with no fussing required.
Read more: SolHuma VitalGrill Survival Stove reviews (3)
DIY: Collapsible Cylinder Wood Stove

(1 review)
DIY wood burning cylinder stove offers the same functionality as commercial models at 1/10th the cost. Most suitable for family sized tents and groups of two or more backpackers in winter.
Reasons to Buy
Collapsible for backpacking
Cooks and heats for family sized groups
Saves carrying fuel
Reasons to Avoid
Requires 3 hours to make, not counting shopping for parts
Heavier by 1 1/4 pounds compared to similar sized titanium stoves
Wood fuel must be cut and collected at campsite
This DIY (Do It Yourself) stove is not a branded or sold product, requiring the user to collect the parts and build the stove themselves. I built the prototypes for personal use and to instruct Junior Forest Wardens (children) to make it themselves. As I do not have the time to make them for sale, I have provided instructions on how this can be done by the users. This model is one of four types I instruct children to make under adult supervision. For this review I have covered only the largest collapsible model.
Read more: DIY: Collapsible Cylinder Wood Stove review (1)
Emberlit Original Stainless Stove

(2 reviews)
Great stove. Versatile, handy, packable, and durable! Get one now!
Reasons to Buy
Takes some abuse
Handles all kinds of fuel
Good for a small fire in the wind and is sturdy for handling all kinds of cookware.
Reasons to Avoid
About a pound in weight
Edges are sharp; Be careful
This stove is fantastic. My son and I both carry one and we love them. He started using his when he was 12 years old and does great with it. We both just have the steel version to keep the cost down and we use them for all sorts of things with fire. We backpack with them, cook streamside lunch on our fishing trips, we take them hunting to cook a hot meal on cold PA hunting trips and to get a little heat to boost morale. We have used them to heat up pine pitch to make fatwood, and practice our fire-making techniques.  The stove comes with a plastic/canvas-like sleeve but it doesn't hold up a long time.
Read more: Emberlit Original Stainless Stove reviews (2)
More Wood Stoves
Trailspace reviewers have shared 108 reviews of 41 different wood stoves.
Other Types of Backpacking and Camp Stoves
Find more backpacking and camp stoves reviewed in these related categories: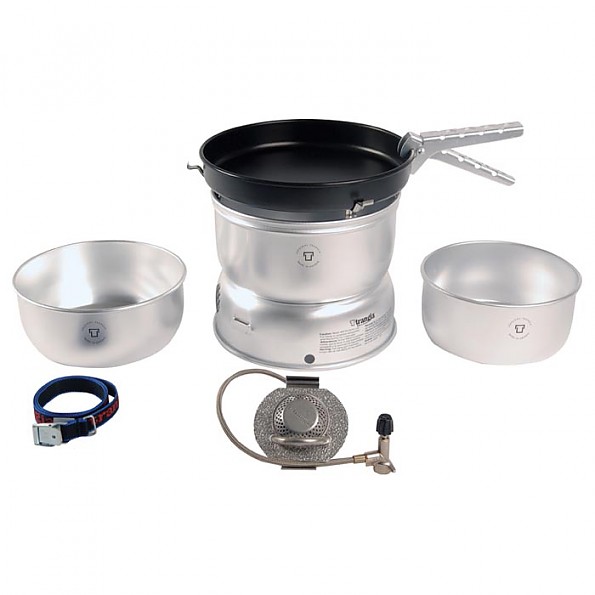 Alcohol Stoves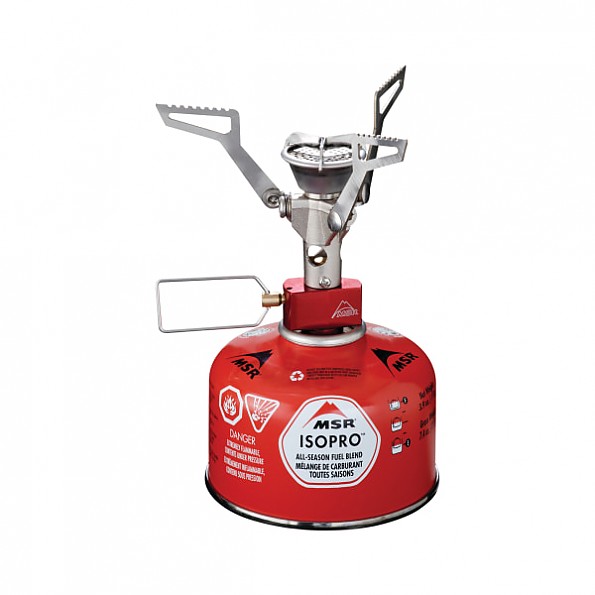 Compressed Fuel Canister Stoves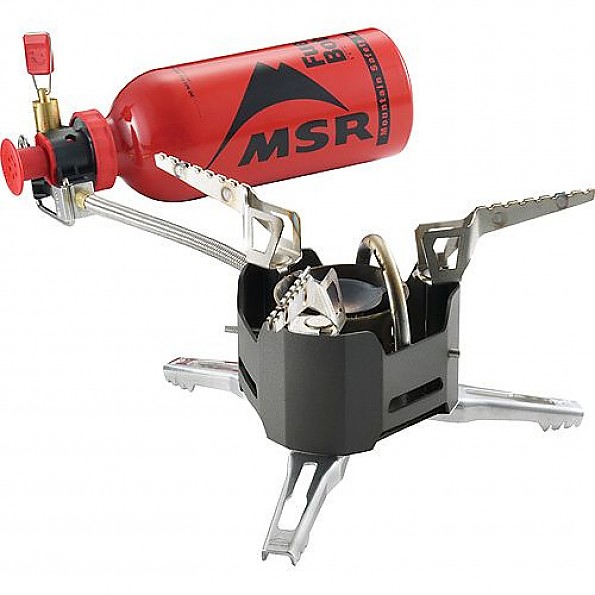 Liquid Fuel Stoves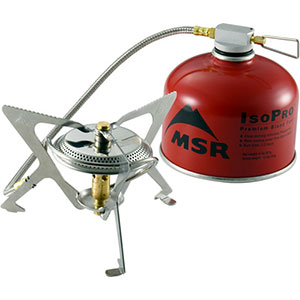 +6 more types
Review Your Outdoor Gear
If you've found this site helpful — or if we've missed something important — please consider paying it forward by some of your favorite (or least-favorite) outdoor gear.
Why? From professional gearheads to outdoor novices, everyone has an important point of view to contribute. will support the outdoor community and help others find the best gear.
Trailspace reviewers are outdoor enthusiasts like you: hikers, climbers, paddlers, backcountry skiers, and trail runners who share our experiences with the gear and clothing we rely on to get outside. Learn more about Trailspace