User Review:
Sawyer Complete Water Filtration System 2 Liter
Rating:


Source: REI sales person

Summary
I have this system and like one of the reviewers said, the sales people will say this filter cleans water better than God. I used it while traveling in the Philippine and it clogged while I filtering tap water. I know that you can back flush it to make it clean. Additionally, I dropped the filter on the concrete and it broke!

I took it back to REI and they gave me a new one. The new one does not have the "kangaroo" pouch to store the filter in. What a pain!

I have to say that Sawyer needs to work on the user friendliness of this thing. Needs to be unbreakable too. What happens when you are in the back country and it breaks like it did for me? You are $.... out of luck.
Cons
breakable
clogs
no carrying case (duh!!!!)
After being sold by an overzealous sales person at REI, bought it hook line and sinker. It's a pain in the rear to use. I am not even sure what this thing does.  It's supposed to clean giardia and all the nasty stuff.  Good luck if you buy one.
It's slow.
It's breakable.
It does not come with a storage case. You have all kinds of hoses and connectors. Not simple to use out of the box.
Buy yourself a pump.  I have used a ceramic MSR pump for years and it has never failed.
Where to Buy
Buy Online Compare prices from 4 outdoor retailers:

sponsored links

$99.95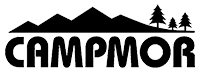 $119.99

$99.95

$99.95
Add your voice
to the world's most comprehensive and useful collection of
independent outdoor gear reviews
.
Review Your Gear