User Review:
Esbit Pocket Stove
Rating:

You have to have an efficient setup to take full advantage of this design. Use a lightweight "pot" and try and keep it to about 2 cups with one tab. With a windscreen, it can boil up to 2 cups with one tab. More than that and it will take more than one tab. I am using it on the AT (thru-hike) and it gets the job done :)
Where to Buy
Buy Online Compare prices from 4 outdoor retailers:

sponsored links

$9.99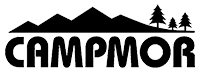 $19.99

$10.50

$10.50
Add your voice
to the world's most comprehensive and useful collection of
independent outdoor gear reviews
.
Review Your Gear