GE to Offer New Laminates for Outdoor Industry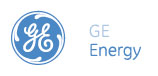 GE Energy has announced a collaboration with Amaterrace, Inc., to create new membrane laminates for outdoor industry manufacturers. GE's award-winning eVent membrane technology will be paired with Amaterrace's proprietary knowledge of lamination to create several new air-permeable fabrics never before seen in the outdoor industry.
"Together with Amaterrace, we're using GE membranes to create air-permeable windproof softshells and fleeces, woven-backed hardshells and windproof air permeable shells and liners," said Glenn Crowther, product line leader for performance fabrics at GE.
"Amaterrace has been instrumental in developing these ranges and we're proud that GE's membrane technology is a part of that. These are new-to-world, high performance laminates."
Amaterrace, based in Osaka, Japan, supplies Japanese smart fabrics and laminations to outdoor clients both in Japan and around the world. The company, founded in 2003, uses cutting-edge techniques and materials to create custom made or demand oriented waterproof/breathable and high performance fabrics with one of the best task force PT (production teams) in Japanese textile industries.
GE's collaborative approach allows for greater customer flexibility, putting the customer's label on the outside with proven eVent technology on the inside. For entrepreneurial brands, this offers a new level of design freedom, ushering in a new era of innovation in waterproof-breathable apparel, footwear, and gear.
"We are pleased that Amaterrace has embraced the flexibility and innovation that GE offers with its eVent fabrics product line. Together, we're creating laminates we believe outdoor brands globally will use to create innovative new garment styles," said Crowther.