GaryPalmer
238 reviewer rep | 5,441 forum posts
10:30 p.m. on August 31, 2013 (EDT)
For those of you who have yet to experience southwestern Utah and Zion, here is a picture of  some sandstone spires in the main canyon.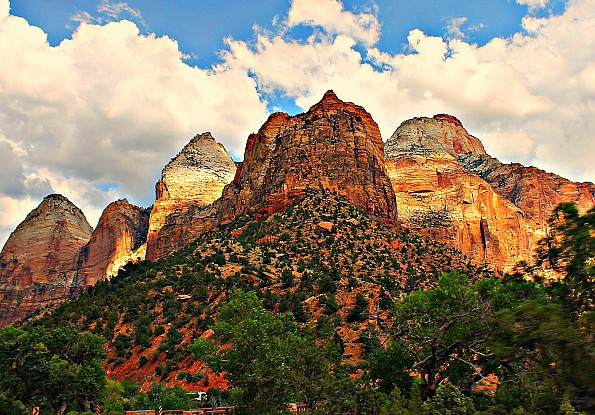 Look at the base of the red foreground cliff spire in the tree below on the left to see a park shuttle (white) for scale of these monoliths, 3000 feet higher than the valley floor.
I plan to stay and visit Zion from late September to late March when tho its cold and snowing some on the tops its rather dry and cold at the bases.
These shots were taken about 4 pm with a approaching storm above. A half hour later about home we ran into the storm and got poured on for a few minutes as we drove thru the storm clouds up in East Zion.