1:03 p.m. on March 12, 2014 (EDT)
GaryPalmer

244 reviewer rep
5,429 forum posts
http://www.hcn.org/wotr/lets-not-bring-las-vegas-to-grand-canyon 
I saw in the newspaper here in Jackson Hole Wyoming that the Navajo Indians are proposing a $120 million dollar reort to be built on the rim above the confluence of the Colorado and Little Colorado Rivers in the eastern edge of the the national park?See: http://grandcanyonescalade.com/Also this is the article that was in the local paper I read this morning; http://www.hcn.org/wotr/lets-not-bring-las-vegas-to-grand-canyonHow odd is this? I mean the Skywalk on the Hualipai reservation wasn't bad being its a ways from the main area of the park, but to se a hotel on the rim of the East Rim out northeast of Desert View. I have been out there to Cape Solitude and its a nice view and wild spot to be, but to put (according to the article) "a tramway,to haul tourists down to the river and a restaurant,with a elevated river-walk,seating area directly overlooking the Little Colorado."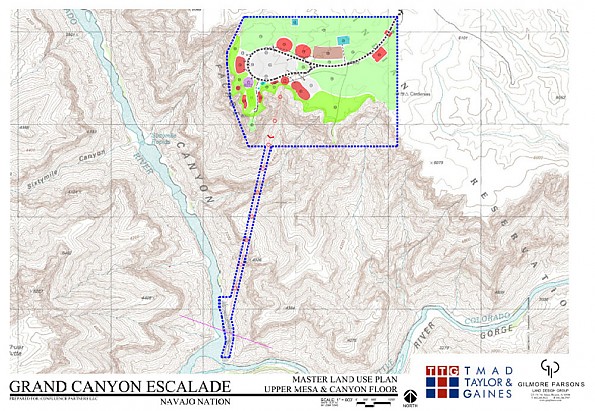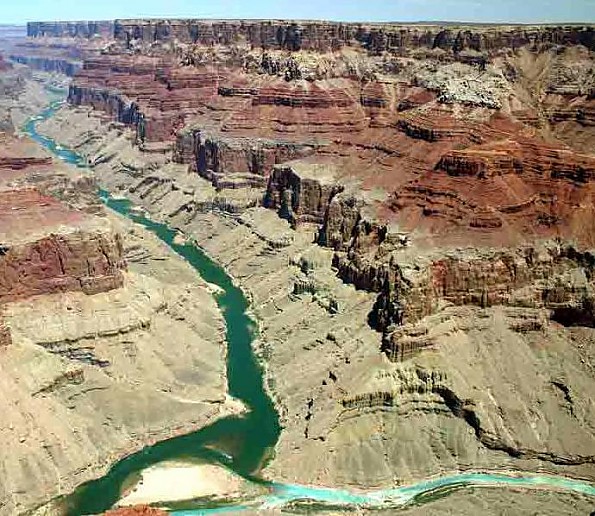 This is the view up river of Marble Canyon. The green looking water is the Colorado River and the light blue on coming in from lower right is the Little Colorado.
The proposed $120 million dollar resort would be sitting on the Marble Canyon rim about halfway across the top of the picture above. The tramway would cut straight down to the Little Colorado River basically straight down the center of the above view.
This aerial view shows where the site could be.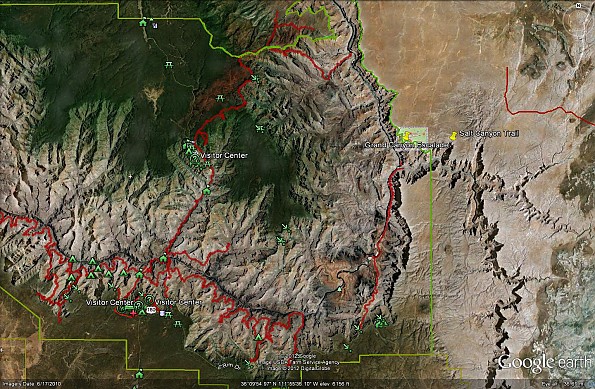 For those of you not familiar with the Grand Canyon, the lower section of the above image shows the main Grand Canyon village and south rim along the lower left to lower middle of this image. The Little Colorado is the long gash canyon coming in from the lower right running north then entering the GC right of center. The point just south of the building project on the opposite side of the Little Colorado and Colorado Confluence is called Cape Solitude from where the second image above was taken looking up river through Marble Canyon.