10:32 p.m. on June 2, 2014 (EDT)
Overheard this news on the AM radio while driving home today.
In the middle of a 4:00AM thunderstorm, a 60' tree that looked green and healthy contacted a couple other trees and sent a 9" diameter limb crashing down onto the tent of a family camping on Site #435 at the Ice Age Campground at Devil's Lake State Park, in Baraboo, Wisconsin.
A father and his 13-year-old son were injured, but his 10-year-old daughter didn't make it.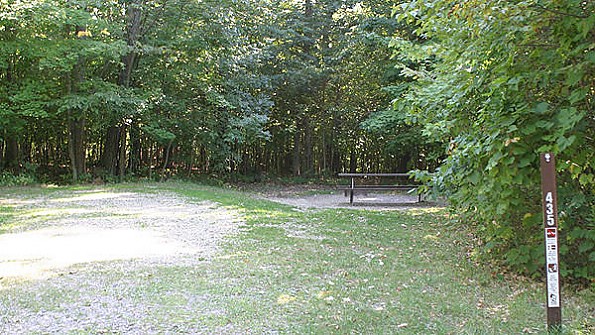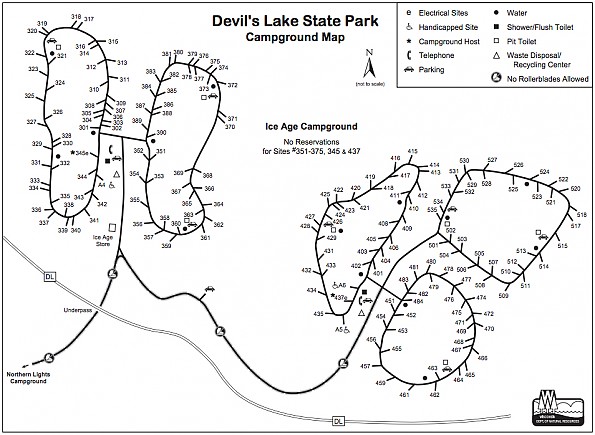 My girlfriend and I stayed at this same campground when we visited in May of 2013.  We made camp at Site #521 on the other side of the campground: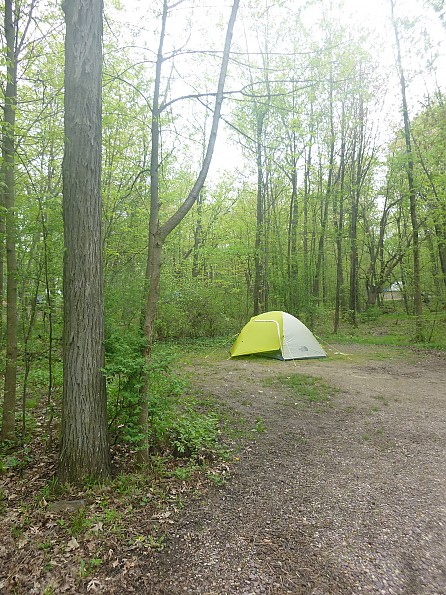 Unlike my recent experience with widowmakers (during which I saw two enormous trees succumb to high winds), this park appeared to have had nothing but healthy and live trees within it. I'm a little shaken by it, and definitely saddened by the news.
My experience with widowmakers was along a backpacking trail with primitive sites - there was some "wilderness" element to be expected, and hanging a hammock at the time, I'd no choice but to spot those trees.
However, I've no doubt most folks find a false sense of security when they make their reservations for a tent campground at an enormously popular state park. There's not a great deal of information beyond the simple facts of the tragedy available right now, but it certainly does raise some questions and beg for awareness on the subject matter. 
More than anything, my heart goes out to this family, the park staff, and anyone else who may have been affected by it.