11:16 a.m. on September 18, 2017 (EDT)
FlipNC

TOP 25 REVIEWER
REVIEW CORPS
4,113 reviewer rep
1,553 forum posts
Goose's thread on the DIY Bidet inspired me to share my own not-so-personal gear tweak.
After carrying an Instaflator for a couple of years and really enjoying the ease of blowing up my sleeping pad at night, I decided to experiment with something more multi-use and a little sturdier.  Since I already use a trash compactor bag to line my pack, I took the fittings off that and used them to make a port in the bottom of my pack liner.  You could also just overlap two different sizes of tubing, and catch the liner in between those.  I found a small cap in my shed the right size to plug up the port, but could probably find the right sized stopper if needed.  A couple of photos: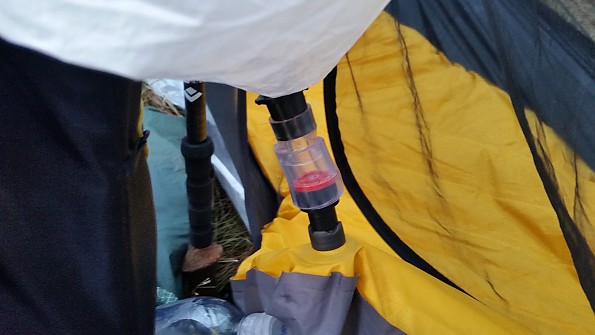 Here it is connected to my Nemo Astro Insulated Lite pad - an extra piece of tubing stays on the Nemo to make it fit onto the smaller tubing (that is sized for a more common Thermarest valve).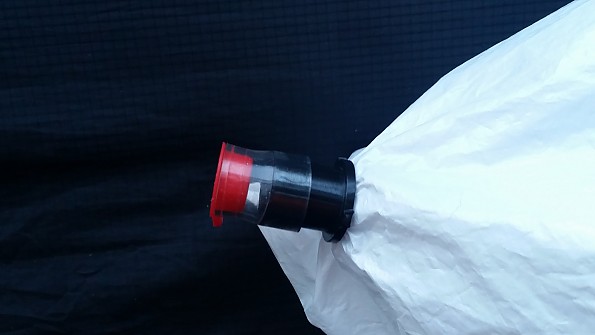 Closer look at the fitting - the black tube overlaps a smaller tube inside the liner (see below) and catches the bag between them.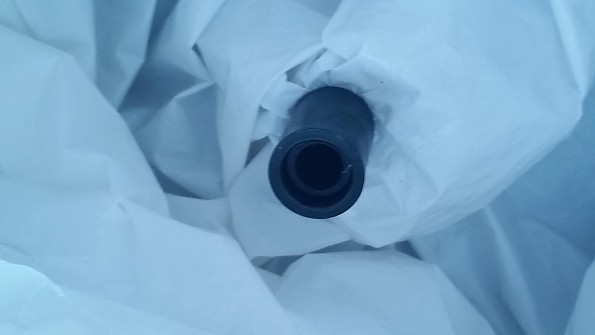 A shot from inside the bag - the two overlapping tubes hold the liner bag air tight.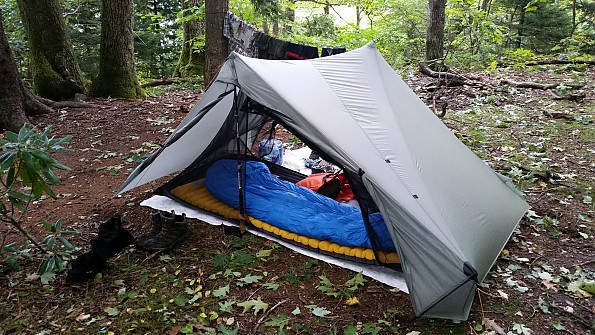 It took two full bags of air to fill my Nemo this weekend (shot from my last camp above shows the full size mattress).  I blew into the bag twice from about a foot away and it filled up.  I then rolled it closed and squeezed it into the pad.  No leaking that I could notice - this is also a good way to check your liner bag doesn't leak!

I was able to blow up the air mattress quickly and from inside the tent (which is a lot harder with the longer Instaflator).  The bag is a lot more sturdy and the port weighs next to nothing.  I guess if I have concerns on really wet trips about leakage around the port in the bottom of the pack I could double line it.  So far so good...