1:32 p.m. on March 26, 2020 (EDT)
Bentbrook

TOP 25 REVIEWER
REVIEW CORPS
6,073 reviewer rep
208 forum posts
This may be a recurring theme here, but since a lot of us are sheltering in place and not getting out as much as we'd like, I thought I'd go ahead and post it.
So we all have our luxuries when we're in the backcountry....
It might be a chair, a nip of something, a little something extra. My own luxury items vary from trip to trip, but my greatest indulgence by far is this stainless steel cook kit. I call this my "bushcraft cook kit," but that's just an excuse to justify the weight (and redundancies!)--the truth is, I often also tote my axe and saw when I carry this kit to take advantage of dead and down timber in locales where that is allowed (plenty around me here in NC).
I'm not even going to list the weight; that's beside the point. I wanted the heft and aesthetic of steel, perhaps to balance my lightweight Ti fetish on other trips. This is intended for backpacking treks where I'll be cooking over open fires (although it includes both an alcohol stove and a twig stove for a quick boil). My goal was to assemble a kit that would allow me to cook basically anything I wanted to in the wilderness. Obviously not every place I go allows fires or has established fire rings, so my opportunities to use this indulgence are limited. Still, it's created a lot of memorable meals in memorable places. Somehow, admittedly in lumpy but endearing fashion, it all fits in the canvas bag. Feel free to let me know what I'm missing or to ask questions about any of this.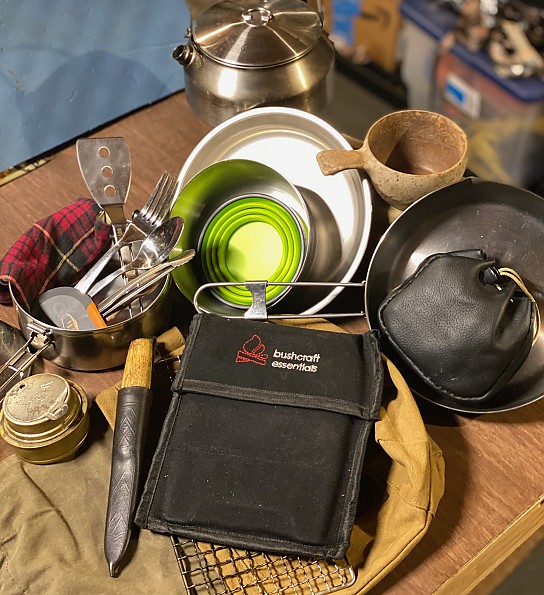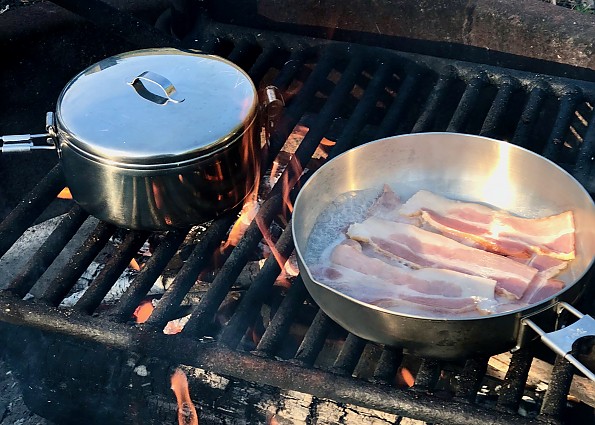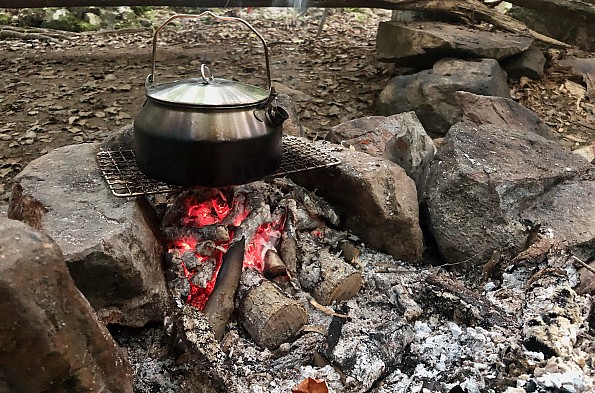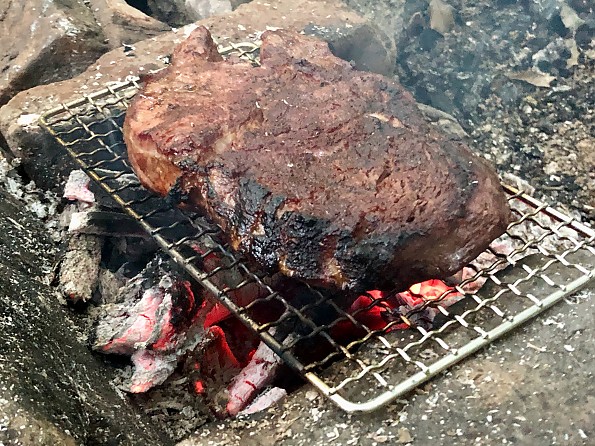 Okay, now that I've confessed, what are your own favorite backcountry indulgences, and why do you bring them? Please share pictures if you have them.