Alicia MacLeay @Alicia
TRAILSPACE STAFF
TOP 25 REVIEWER
3,522 reviewer rep | 4,958 forum posts
5:28 p.m. on November 17, 2021 (EST)
For those who need some reading suggestions or gift ideas for outdoorsy folks, the 2021 National Outdoor Book Award Winners have been announced. Below is the press release.
The National Outdoor Book Awards (NOBA) is the outdoor world's largest and most prestigious book award program. It is a non-profit, educational program, sponsored by the National Outdoor Book Awards Foundation Association of Outdoor Recreation and Education, and Idaho State University.
Personally, I'm fascinated to read This Land of Snow and Bicycling with Butterflies.
************
Winners of the 2021 National Outdoor Book Awards
JOURNEYS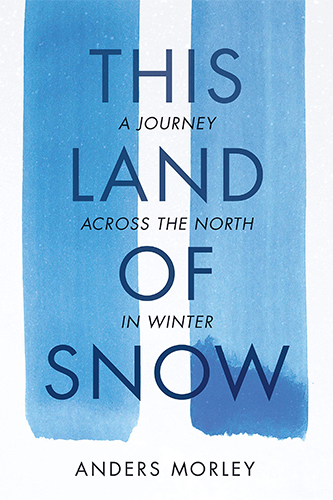 Winner. This Land of Snow: A Journey Across the North in Winter by Anders Morley
(Mountaineers Books, Seattle. ISBN 9781680512724)
This is the first year of a new "Journeys" category for the National Outdoor Book Awards, and the judges couldn't think of a better representative to be its inaugural winner.  To put it simply, This Land of Snow is a tour-de-force of adventure writing. Author Anders Morley chronicles an extraordinary journey in which he mostly skis across Northwest Canada, from the Pacific Ocean, all the way across three provinces, finally ending in Manitoba.
What makes this book rise above others is that the narrative is a multifaceted adventure, bringing in elements of culture, character, humor, all of which overlay Morley's dogged perseverance. Morley is thoughtful, perceptive, and keenly observant. As he meets people along the way, he listens to their way of speech and captures it in his writing. It is just one more way Morley brings life to this book. This is what great journey writing is all about: an inward and outward adventure that entertains and enlightens. An outstanding work!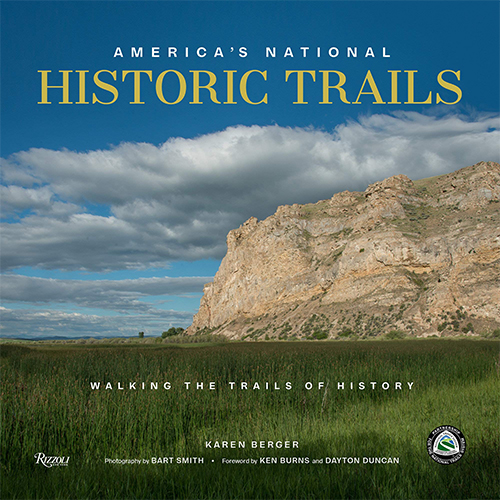 Silver Medalist. America's National Historic Trails:  Walking the Trails of History by Karen Berger.  Photography by Bart Smith.
(Rizzoli, New York. ISBN 9780847868858)
Let this book inspire you to take a journey back in time.  Follow the ancient pathways of Native Americans, the river routes of Lewis and Clark, or the winding wagon roads of the early pioneers. That's just a sampling of the journeys you can take. In fact, there are over 37,000 miles of historic trails, and while this book can't guide you on all of those miles, it will help you get started.
Author Karen Berger handily describes the trails' history and what to expect when on your own exploring expedition. What adds to this book's appeal is the photographic artistry of Bart Smith and an abundance of his sumptuous images that capture the old byways and the surrounding scenery. 
*************************
HISTORY / BIOGRAPHY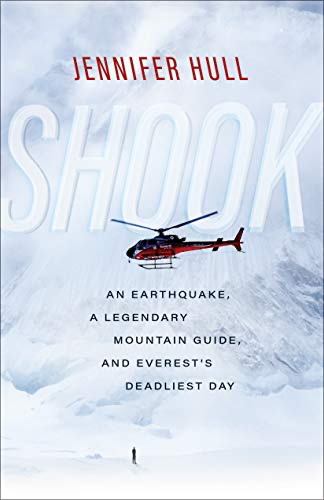 Winner. Shook: An Earthquake, a Legendary Mountain Guide, and Everest's Deadliest Day by Jennifer Hull 
(University of New Mexico Press, Albuquerque.
ISBN 9780826361943)
In this master work of Everest history, Jennifer Hull reconstructs the events leading up to and following the earthquake which rocked Nepal and the Himalayas in 2015. Using scores of interviews, expedition dispatches, documents, photos and other source material, she pieces together an engrossing story that reads like a novel. This is one to put on your list. It's an impressive work which will hold your interest from start to finish.  
***********************************
NATURAL HISTORY LITERATURE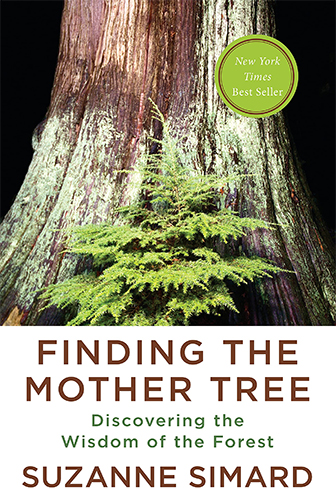 Winner. Finding the Mother Tree: Discovering the Wisdom of the Forest by Suzanne Simard
(Allen Lane/Penguin Canada, Toronto. ISBN 9780735237759)
It is because of author Suzanne Simard's groundbreaking scientific work that we now know that the trees in a forest are connected by underground networks. A key part of that network is the "mother tree," a tree of advanced age which provides carbon and nitrogen to younger trees, helping in their survival.
This is the story of Simard's research and the struggles she faces both in her life and in her scientific work. It is, in essence, the story of how science works, the search for truth through experimental design, the long hours, the disappointments and successes, and the balancing act of work and relationships.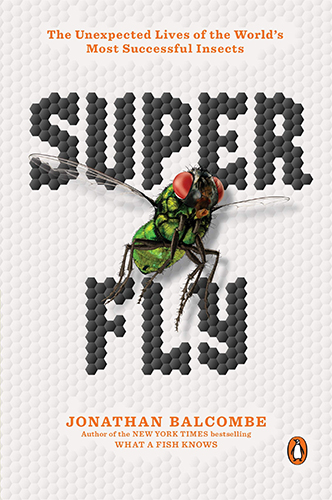 Winner. Super Fly: The Unexpected Lives of the World's Most Successful Insects by Jonathan Balcombe  
(Penguin Books, New York. ISBN 9780143134275)
A book about flies? Oh yes. Flies. Those annoying little creatures like mosquitoes, black flies, biting gnats, and house flies. But give yourself a chance with this book. This is not a dry, ponderous academic text. Author Jonathan Balcombe approaches the book in a lively, conversational way.
You will be amazed at questions asked and answered. Do flies have a mind? Can they be trained? Can they smell or hear? Do they sleep? Drawing from personal experience, extensive research and interviews with scientists, Balcombe has fashioned a fascinating narrative:  a biography, if you will, about the life, loves, and times of super fly.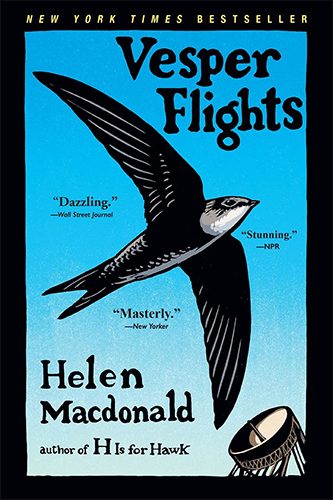 Silver Medalist. Vesper Flights by Helen Macdonald  
(Hamish Hamilton/Penguin Canada, Toronto. ISBN 9780735235502)
In this collection of eloquent and thought-provoking writings, Helen Macdonald explores a diverse range of natural history topics. One essay is about her explorations as a little girl in nearby marshes, another is about wild boars whose populations have increased in the English countryside. Still another is about the soaring and swooping of swifts which she describes as being "magical in the manner of all things that exist." The evening flights of swifts are known as vesper flights, a lovely phrase that Macdonald has always found enchanting and from which comes the book's title. Vespers are evening devotional prayers, and in a certain sense, her book is a devotional to the natural world in all its strangeness and wonder.
************************
OUTDOOR LITERATURE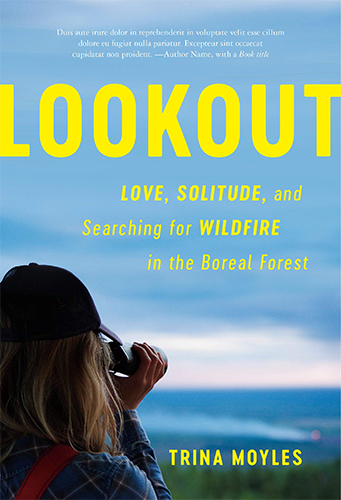 Winner. Lookout: Love, Solitude and Searching for Wildfire in the Boreal Forest by Trina Moyles
(Random House Canada, Toronto. ISBN 9780735279919)
In this elegant and captivating memoir, Trina Moyles describes a four-year experience at a fire lookout tower in Canada. If she had just written about her life at the lookout, it would have been a standout among this year's books, for she is a gifted writer, able to place us in the scene as if we are living it ourselves. But the book is much more.
Moyles is largely isolated for four to five months at a time, and we become party to her struggles with being alone. Then there are matters of the heart. From her remote location, she is questioning whether she should break it off with her fiancée who has brought her much happiness but comes from a country a world away and an entirely different culture. There are no easy answers, nor is the job an easy one as she surveys the vast, tinder-dry, boreal forest below her lookout and a flash of lightning streaks down from the sky.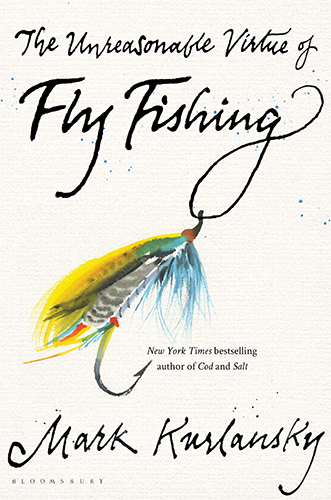 Winner. The Unreasonable Virtue of Fly Fishing by Mark Kurlansky
(Bloomsbury, New York. ISBN 9781635573077)
Some books are pure pleasure to read and this is one. Sit back in a comfortable chair and let Mark Kurlansky take you on a wide ranging, kaleidoscopic tour of fly fishing. It doesn't matter whether you're a fishing enthusiast or you have no interest in the sport, other than perhaps what appetizing dish of fish appears on a restaurant's menu. Give him a chance and Kurlansky's story telling skills will have you absorbed. Suddenly, you'll find yourself standing with him, steam rising from a river on a winter's morning – or eyeing a feather which just might make the perfect fly. Part history, part personal experience, with lots of fun thrown in, this is one fine book on fly fishing.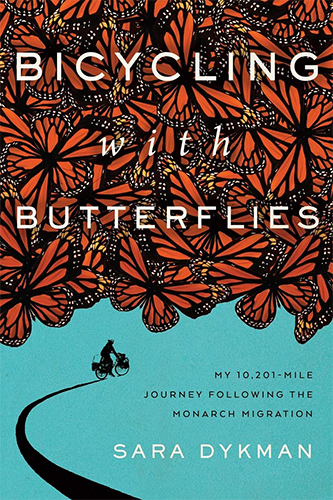 Winner. Bicycling with Butterflies: My 10,201 Mile Journey Following the Monarch Migration by Sara Dykman
(Timber Press, Portland. ISBN 9781643260457)
Two remarkable journeys are covered by this book. One is the annual migration of monarch butterflies each year. And the other is Sara Dykman's quest to follow the monarchs on that migration. She does it solo on a bicycle that she has cobbled together from spare parts. Beginning in central Mexico, we follow her as she rides with the butterflies flying north to the US border, then from Texas all the way to Michigan, until she finally reaches Canada. 
But it isn't over yet. She swings her bike southeast, reaching the East Coast, and then races to catch the fall monarch migration, eventually coming full circle to her starting point in Mexico.It's a marvelous, well told story: a pilgrimage in which she pedals 10,200 miles over a period of 250 days. You can't come away from this book without being inspired by this magnificent butterfly and by Dykman's tireless devotion to their survival. 
************************************

NATURE AND THE ENVIRONMENT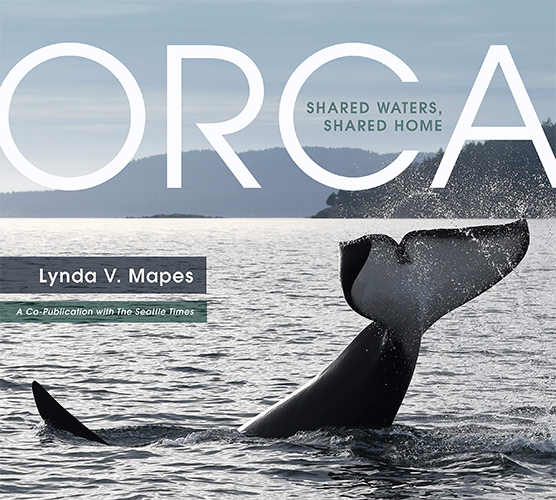 Winner. Orca: Shared Waters, Shared Home by Lynda V. Mapes
(Braided River/Mountaineers Books, Seattle. ISBN 9781680513264 )
Lynda Mapes is a journalist who reports on environmental and natural history topics for the Seattle Times. In an on-line profile, she says that her work comes from all five senses, and especially, a sixth, a sense of wonder. We see all of those senses, including that important sixth sense, coming into play in this splendid book about the orca whale.
She brings us up-to-date with the latest on orca life:  where orcas are found, how orca family groups stay together, how their way of communicating is one of the animal world's most advanced, and what's being done to save the remaining populations. Beautifully designed, with a profusion of color photography and historic black and whites, this is a book that informs—and leave us with a sense of wonder.
********************************

DESIGN AND ARTISTIC MERIT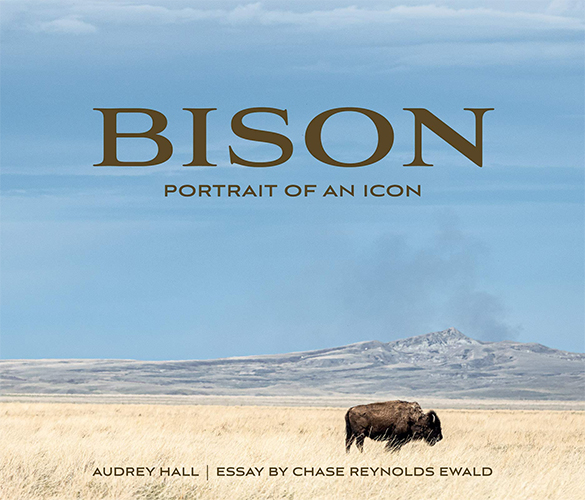 Winner. Bison: Portrait of an Icon photography by Audrey Hall. Essay by Chase Reynolds Ewald
(Gibbs Smith, Layton, UT. ISBN 9781423653752)
For the bison, the living symbol of the American landscape, comes a book worth its stature. Photographer Audrey Hall has done something extraordinary in this book, capturing the bison in all of its manifestations and in all of its seasons. As her photographs roll across the page, you can almost hear the thundering of hooves.
Adding to Hall's visual creativity is an extended essay by Chase Reynolds Ewald. Included also is the poetry of Henry Real Bird, a member of the Crow Nation and former Montana poet laureate. Absolutely no doubt about it. This is an outstanding tribute to these irrepressible creatures.
*************************
CHILDREN'S CATEGORY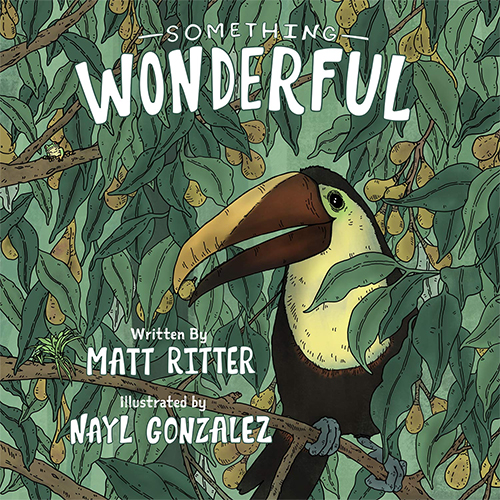 Winner. Something Wonderful by Matt Ritter. Illustrations by Nayl Gonzalez (Pacific Street Publishing, San Luis Obispo, CA. ISBN 9780999896013)
When a child opens the cover of this charming book, they'll immediately be transported to someplace wonderful:  a tropical forest, a place where the color green and all of its shades are the rule. The illustrator Nayl Gonzalez has done a magnificent job of creating the forest-like effect, and even adults will find themselves immersed among the green foliage and trees rising from the mist.
Once in the forest, a story enfolds of a seed dropping from the air and landing on a branch. From that seed grows a tiny fig tree. The whole fascinating life cycle of fig trees is told from start to finish. What really makes it fun for children is a tree frog which is found on each page. Since it blends into its surroundings, the frog isn't easy to see, and children will love trying to find it as they listen to the story. At the end of the book, for parents' benefit, Author Matt Ritter adds some details and facts about fig trees (and tree frogs!). It's just enough so parents will have information at their fingertips to help answer any questions asked by curious little minds. (For ages 5-8)
*********
CLASSIC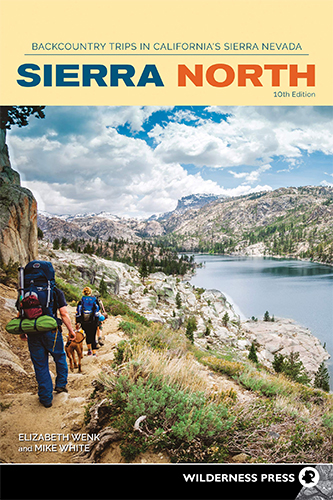 Winner. Sierra South / Sierra North by Elizabeth Wenk and Mike White
(Wilderness Press/AdventureKEEN, Birmingham, AL. ISBN 9780899978840 / 9780899978864)
Sierra South and Sierra North have been honored in the past, but by selecting them for this year's classic award, the judges wanted to highlight the contributions of Thomas Winnett and Karl Schwenke. Winnett and Schwenke were the original authors of these and other Sierra guidebooks and co-founders of Wilderness Press.  
Sierra North which covers hiking trails between Tahoe and Yosemite was the first, originally published in 1967. It had an orange cover with drawings of big horn sheep and mountains. It wasn't particularly fancy but it sold like hotcakes. Sierra South followed in 1968.
Over the years, the guides have gone through a number of editions and have sold over 100,000 copies. The latest editions have been meticulously updated by Elizabeth Wenk and Mike White and include a feature that Winnett and Schwenke could never have imagined back in 1967:  GPS trail coordinates. These fine books are certain to continue to guide hikers for generations to come, all thanks to the foresight and pioneering work of Winnett and Schwenke. 
**********************************
OUTDOOR ADVENTURE GUIDES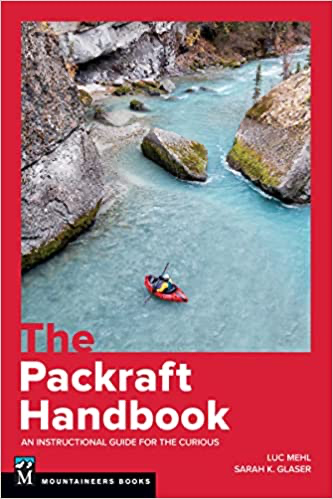 Winner. The Packraft Handbook: An Instructional Guide for the Curious by Luc Mehl. Illustrations by Sarah K. Glaser
(Luc Mehl, Anchorage. ISBN 9781578338542)
This is it: the bible of packrafting! It has it all: comprehensive coverage, intelligent layout, eye-catching photography, first rate illustrations and color throughout.  Author Luc Mehl's breadth of experience clearly shows with coherent, step-by-step instructions and plenty of helpful tips.
One of the book's strong points is Mehl's emphasis on safety. He returns to the safety angle again and again with the hope that his readers will keep it foremost in their minds. The package is complete with an abundance of Sarah Glaser's clear and instructive illustrations which perfectly complement the text.
******************
NATURE GUIDES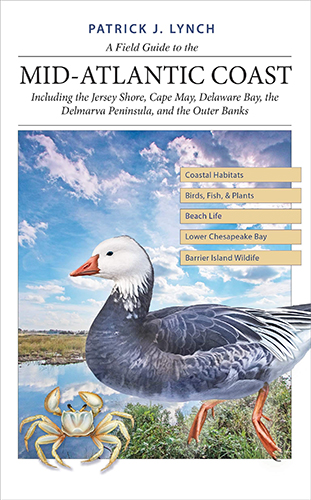 Winner. A Field Guide to the Mid-Atlantic Coast by Patrick J. Lynch
(Yale University Press, New Haven. ISBN 9780300246469)
In this exceptionally useful guide, Patrick Lynch covers the natural history of the East Coast from Sandy Hook in New Jersey south to Cape Hatteras on the Outer Banks of North Carolina. The guide is arranged by environmental zones including barrier island environments, beaches, dunes, maritime forests, salt marshes and estuaries.
Easy enough to use:  just look around, decide what environment you're in, and page to that segment of the guide. Sturdily constructed and sized just right, the guide is filled with color photos and Lynch's outstanding illustrations. It's the perfect companion to have along when it comes time to escape the hustle and bustle of city life and enjoy a day in nature.