trouthunter
1,763 reviewer rep | 3,956 forum posts
9:59 a.m. on January 2, 2010 (EST)
I recently spent a couple days in one of my favorite watershed areas along the Cumberland Plateau Escarpment in TN.
I just wanted to share the view I had while enjoying a cup of coffee.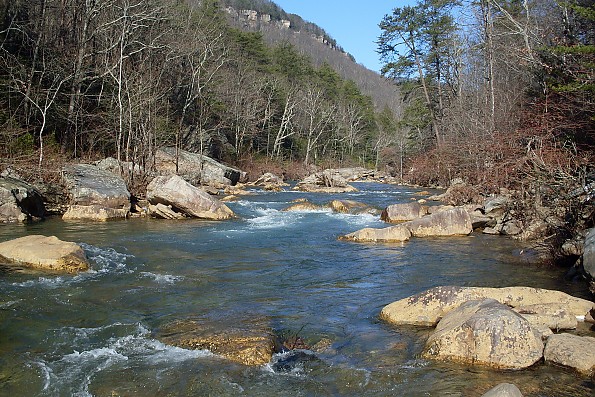 This is the North Chickamauga Creek Gorge, it has made a significant recovery from acid mine drainage due to coal mining in the area. The stream is starting to support aquatic life again after the closing of the mining operations. The area is very popular with hikers & kayakers and is one of the first places I started backpacking in the early 80's.
Hope you enjoy the view!