Jeff Dianocky
0 reviewer rep | 4 forum posts
3:00 p.m. on January 16, 2020 (EST)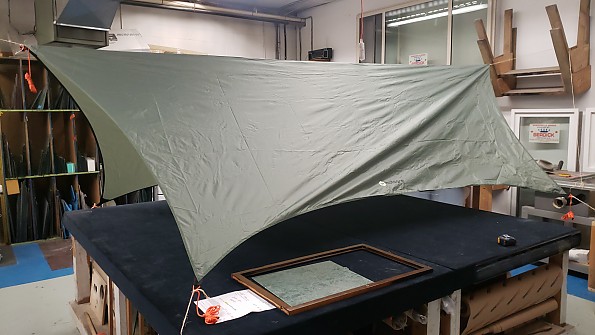 I am 100% new to tarp camping and going to give it a serious effort this year as in not taking a tent. Have my SUV for backup if need be. I got this wingman for free. It's 9.5 by 12 feet.
I know the deep cat cut isn't going to allow for many options pitch wise, but will this keep me dry? I figure I can possibly stake down one end really low and make more of a shelter out of it. Just curious if I should spring the cash and buy a normal backpacking tarp or will this suffice. I'm hesitant as I've never tarp camped before. any tips and advice on this wingman style tarp would be greatly appreciated. 
I will be sleeping on a therma rest closed sell foam pad with a self inflating mec brand camper deluxe sleeping pad 5.4 r value and a -10 poly bag. I'm not worried about staying warm just dry I live in british columbia and rain can come quickly.