6:18 p.m. on September 28, 2013 (EDT)
melensdad

118 reviewer rep
131 forum posts
I've been away from backpacking for quite a few years and have recently gotten back to frequent hikes, we live in a rural area so its pretty easy to strike out along the roads, into the fields, along the rivers, etc.
Not sure what happened to my old OPTIMUS iso-butane canister stove, its probably packed away in a box in one of the garages, down in the crawl space or somewhere else that I can't remember. I found my windscreen, but can't find the old stove! I decided that I needed to get back to backpacking so I started looking at stoves all over again.
Lots of interesting choices these days.
I have NOT tried any of these stoves yet. Honestly I expect the little Snow Peak to run flawlessly. Its basic design has been around a long time, there are lots of people making this type of stove, I can't imagine anything could go wrong with it. The SOTO MUKA is interesting in that it offers some interesting features like the pressure indicator on the pump and the no-prime start up.
Picked up a little SNOW PEAK GigaPower Auto => http://www.snowpeak.com/stoves/backpacking/gigapower-auto-stove-gs-100a.html It looks like every other little canister stove. Neat little package, came with a windscreen and a repair kit, and free shipping from an Ebay seller for $39 even.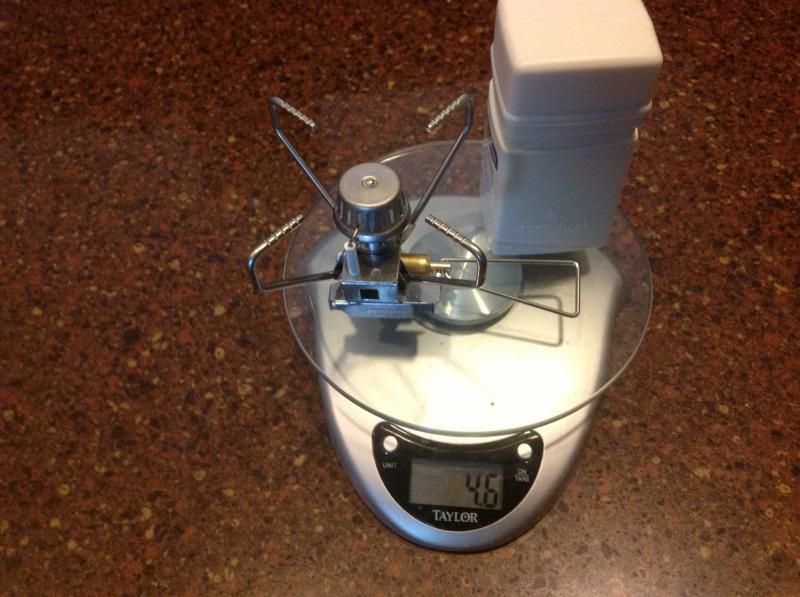 Picked up a SOTO MUKA liquid gas stove => http://www.sotooutdoors.com/products/item/OD-1NP.html I liked the fact that it doesn't require priming, but don't like the fact that it uses a proprietary fuel bottle with a wider mouth. Got this for $90 on Ebay, the fuel bottle came from REI for $26 (including shipping)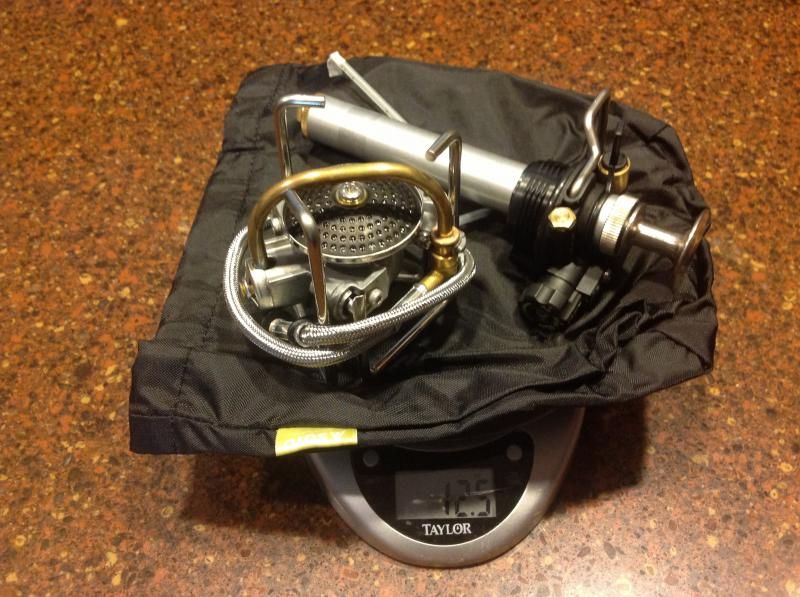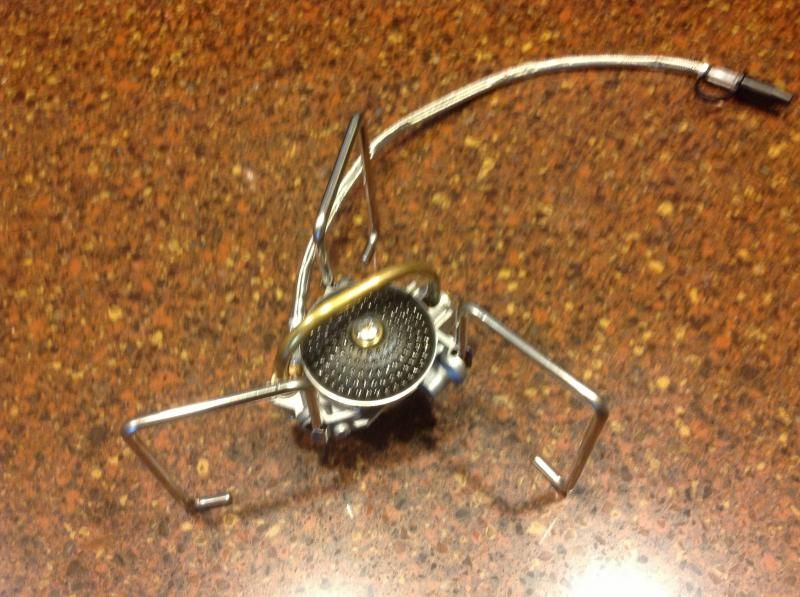 And what is a stretch, I picked up a SMOKEEATER 908 "Ring Of Fire" alcohol stove => http://www.outdoortrailgear.com/featured/ring-of-fire-alcohol-stove/ With this stove I also picked up a pot stand. Price was about $86 with shipping, making it the most expensive alcohol stove that I've ever seen! But it just got my curiosity up enough that I decided to go for it and give it a try.
Here is a YouTube video of the "Ring Of Fire" from the guy who makes it: http://m.youtube.com/watch?v=0XVDwjsrUkI&feature=player_embedded&desktop_uri=%2Fwatch%3Fv%3D0XVDwjsrUkI%26feature%3Dplayer_embedded
One thing I don't like is the fuel nipple being so exposed/unguarded. I may be making some modification to add some sort of guard to protect that nipple. But at 2.5 ounces with a fuel bottle (empty) is a nice tidy weight. The stove is milled out of a piece of solid aluminum on a lathe, no chance it can be crushed under foot.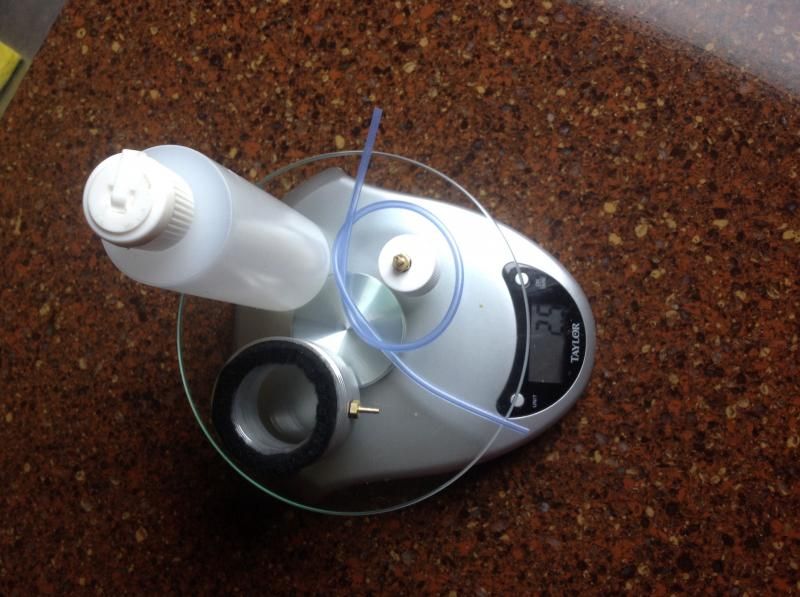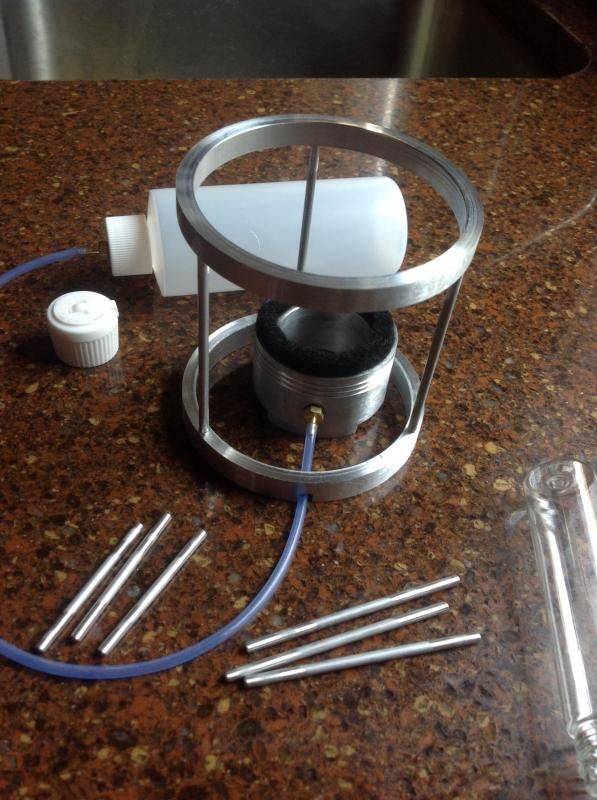 And everything fits into a ZipLock sandwich size bag, with room to spare:
For those of you who may have any of these 3 stoves, any advice? Words of caution?
Oh, it will probably be a couple weeks before I can get out and compare these things side by side. Going to North Carolina (Wake Forest U.) to visit my daughter next weekend, Got a big shooting event coming up in mid-October, may be able to take them to that event and try them out at the cooking station!
I expect the "Ring Of Fire" to be the slowest to boil, least flexible, but I do appreciate the lack of weight. The Snow Peak GigaPower should be the easiest to get set up and cooking. The Soto Muka may be the most flexible of them all when all the testing is done, but its also the biggest and heaviest.