Chris Myers
1,069 reviewer rep | 19 forum posts
5:06 p.m. on September 22, 2015 (EDT)
I am a coffee drinker and that does not change simply because I am going camping. I might even enjoy it even more while camping. For many of you it is the same story. I however am not real picky about my coffee. I just avoid anything that is to acidic. I usually doctor it up with cream and sugar too.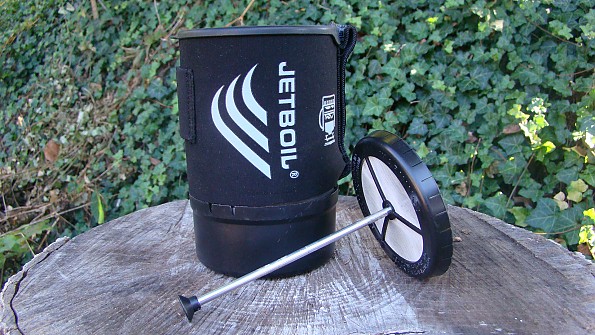 There is something about waking up in the tent on a cold morning and having that hot cup of Joe to get you going. It helps me mentally and physically and most of the time I am fixing my first cup while still in my sleeping bag.
I have not really experimented a lot with my coffee and would like to get some input from the Trailspace community before I do. I know that some of you are very passionate about your coffee and that it is more like a ritual than a routine. How do you brew? Instant? What kind? Do you use the French press? Which one? What about beans? Grinding and storing them? I have so many questions.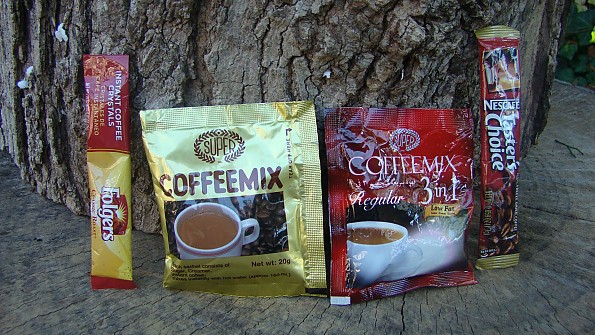 I have heard that a French press is the way to go and provides the most flavor. I have seen contraptions that have a built in grinder, heater and mug. I have seen set ups that weigh several pounds.
In the past I have simply used instant coffee. Several different brands. Most of the time I drank it black while on the trail. A friend of mine showed me these instant coffee packs that already have the cream and sugar mixed in. They are not bad for what they are and only weigh 20 grams or .7 ounces per packet. For a coffee lover that weight is nothing. He gets them from an Asian Food Market in Indiana. I place an order every so often and he picks them up for me. Not a bad price. 10 bucks for 48 packets. If you are looking for a vary simple coffee fix and are not picky you should try these. See the photo. 3 in 1 coffee mix. Other photos show that I have 2 different kinds by the same company.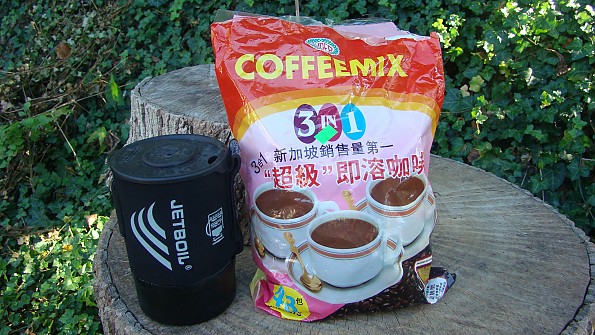 I have a French press for my Jetboil that I am going to try out but need recommendations on the best way to brew.
So, again. How do you brew?