GaryPalmer
238 reviewer rep | 5,438 forum posts
6:01 p.m. on September 30, 2015 (EDT)
I just got back from a 4 day backpacking trip with a new cycling friend who brought this product call Aquamira. It's two small bottles of liquids that when mixed together in about 7 drops each makes a tasteless way to purify water in the back country. 
I just looked it up online at: http://www.aquamira.com/products/aquamira-water-treatment-drops/ 
Comes in two small bottle weighing just around an ounce.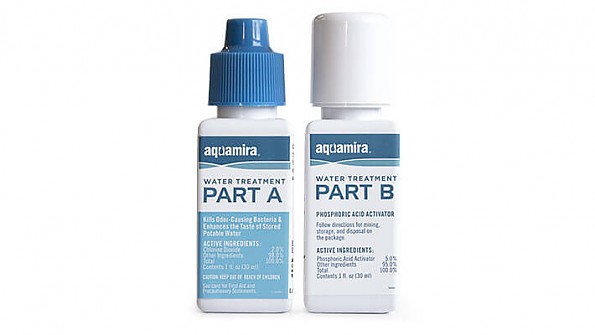 Mixes in the white cap of Part B above, turns yellow after a 5 minute wait, then added to water it takes a minimum of 15 minutes to purify the water.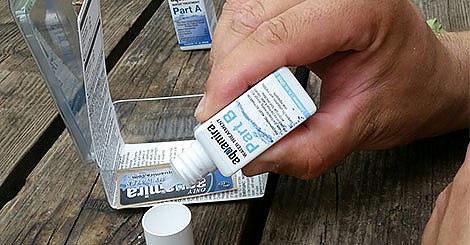 Worked great for us at very water stop from a couple high alpine lakes and mountain streams and water falls. Much lighter than my trusty old pump water purifier! 
I plan to get some asap for my next out door adventures