Mike Mineart
TOP 10 REVIEWER
REVIEW CORPS
4,223 reviewer rep | 167 forum posts
12:39 a.m. on December 4, 2020 (EST)
On a JMT Facebook group I belong too, someone mentioned Pork Fu as a dried meat product to bring along on trips, so I stopped by a local Asian market and picked up a tub.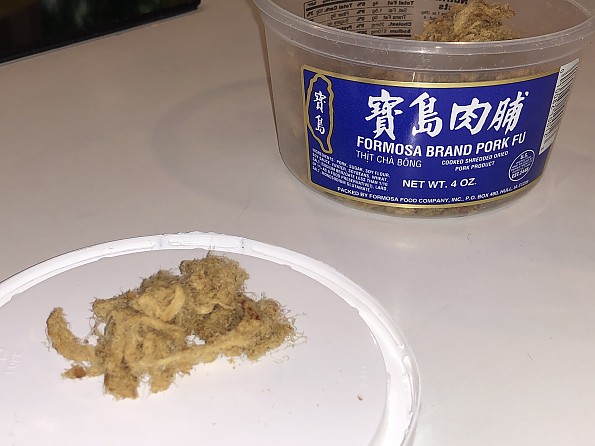 When you first open the tub and pull a little pork fu out it seems very odd as it has the consistency of old wool that you might pull off the sweater from your great aunt Agnes.
It's pretty cheap, has 110 calories per ounce and seems to keep forever. The tub I picked up was off an unrefrigerated shelf in the store and had a best use by date of 2022. 
I've had it mixed in with Top Ramen and like the taste and will be buying more tubs in the future.
Anyone else have any experience with Pork Fu or know of other products like tis?