7:55 p.m. on September 1, 2011 (EDT)
TonyB

0 reviewer rep
52 forum posts
I must caution users of this stove.
Having used my Chinese One Road Star Fire153g stove once in the field with good success, I decided that I would take it with me last weekend on a three day snowshoe trip to the Australian High country, for some reason just before I left I decided to give the stove a test in my garage, the stove started up all right but after a few seconds the flame died to just a small pilot light size, what the hell was going on, so after trying another canister I started to pulled the stove apart, when I removed the jet some black powder fell out of the jet base, on closer inspection I noticed the sintered bronze filter was blocked with this black powder. I was guessing that the fuel line is made from rubber or something similar as it is very flexible for a fuel line and that operating the stove in liquid gas configuration in cold conditions caused the inside of the fuel line to disintegrate.
If I had not have tested this stove before I left I would have been in some trouble as it was very cold and when I needed to cook and melt water for drinking, it was evening and I was a full days walking from the nearest exit point.
I packed my trusty old Coleman Extreme stove which performed as usual, except on one very cold morning I could not get a strong flame going, I had to warm the canister a bit with my hands.
I have just pulled the fuel line off and as expected it "is" made from a black rubbery type material, I have manage to clean the particles out of the stove and it is now working normal but I will replace the fuel line with Cole Parmer PFA tubing which I know is capable of handling cold liquid gas.
Another minor problem with the One Road stove was that in liquid gas mode it took a long time for the stove to die after it was turned off, as I guessed this is because the fuel line does not have a piece of o-ring cord inside to reduce the volume.
While I like the stove and will persist with it, as I have the knowledge and equipment to modify this stove, I would not recommend this stove until the company changes the fuel line to one that can handle cold liquid gas.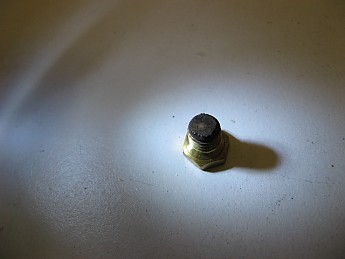 Tony