1:31 a.m. on March 3, 2012 (EST)
Backpackerguy

0 reviewer rep
12 forum posts
Up for sale is my lightly used Dana Designs K2 Long Bed external frame backpack.
Asking $250.00 plus shipping.
PayPal preferred.
 
This thing is definitely not UltraLight, but is considered by many the best and most comfortable external frame backpack ever made.
I bought this pack for a week-long backpacking trip to Isle Royale National Park in MICHIGAN with my 67 year old father, and those 6 days were the only time it was used.
It is VERY comfortable for heavy loads (I packed 52lbs), or for using for winter camping.
I can fit everything inside the pack...sleeping bag, tent, EMS pad, cook gear, clothes, etc. The suspension is AMAZING, particularly the load lifters on the waist belt!

1. Shoulder pads and lift straps adjust in unison for perfect adjustment.

2. Carbon fiber crosslinks cushion the frame on your back, absorbing frame sway.

3. Grippy mesh clings to your back.

4. Magic wands transfer the load to your hips while allowing natural motion.

5. Tapered frame bottom keeps the LoadMaster's harness mounted tight---no-slip and squeak.

The pack is a size REGULAR with a REGULAR hip belt.
Originally sold for $399.00 in 2004 (last year of production).
Pack is excellent condition with VERY MINOR wear (scuffs) on bottom of frame.
No rips or tears, the buckles lock solidly, the zippers work flawlessly.


From the Dana Designs web-site:

"Longbed
Sizes: Regular, Large.
Capacity: *6,100 cu. in./ 99 litres
Weight: *7 lb. 13 oz./ 3.2 kg.

Need a framepack that provides a place for everything?                               Our Longbed gives you organizational flexibility.                                           Ten pockets keep your trail life conveniently compartmentalized.            Toploading and panel loading options provide packing and unpacking alternatives.                                                                                               The LoadMaster frame provides the comfort of active framing with the advantages of a rigid frame.                                                                           Forget about load distribution worries, the Longbed carries well no matter how it's organized.                                                                                                A top choice of the flexibly minded, anal retentive, packing impaired, load hauling maniac."
These pictures were taken by me, and are pictures the actual pack I am selling: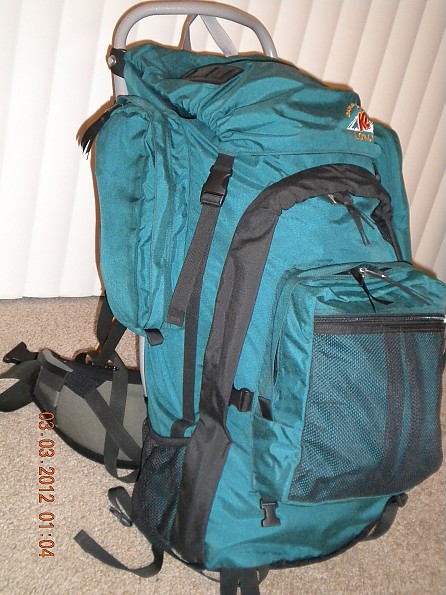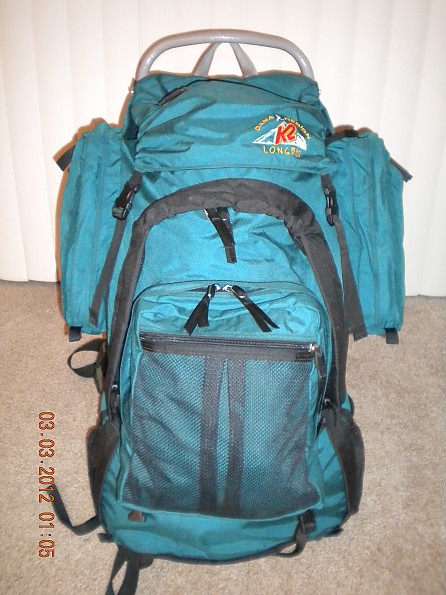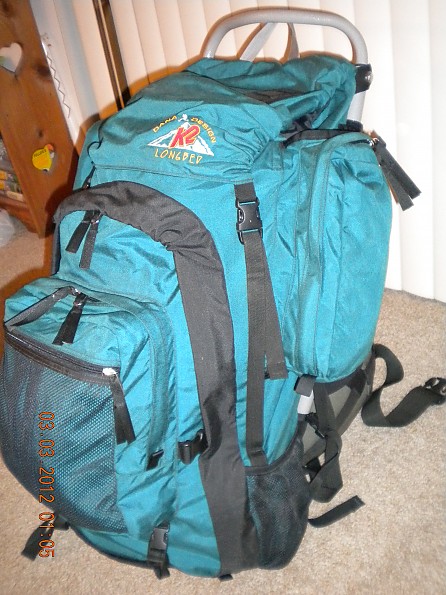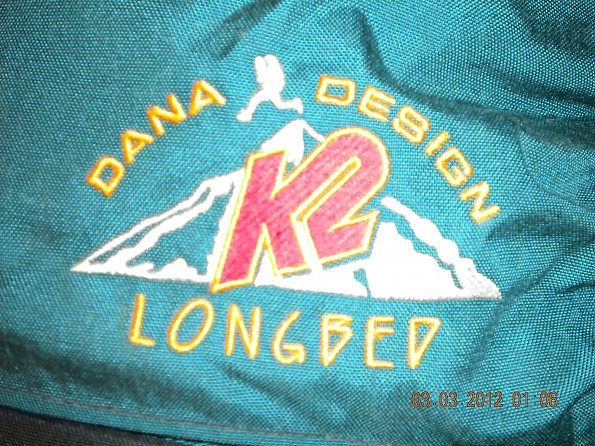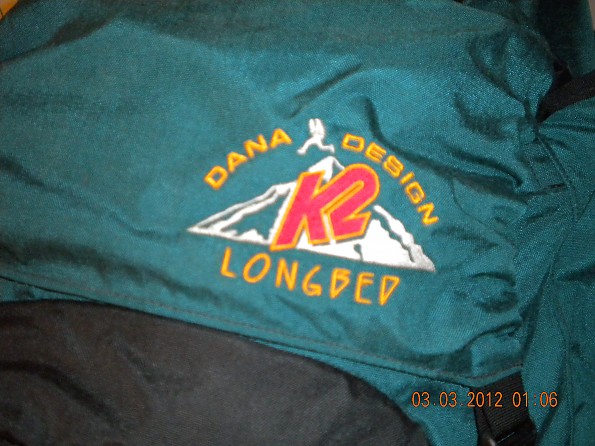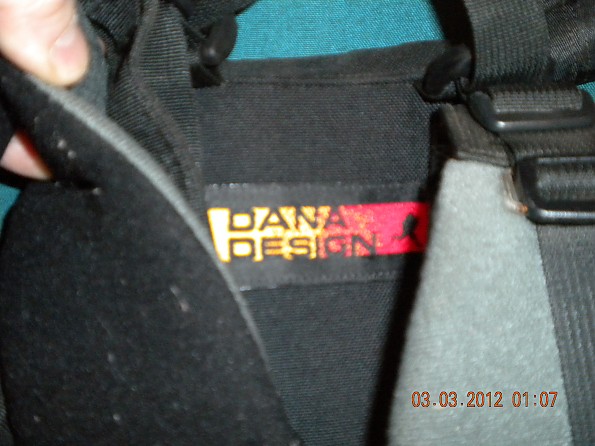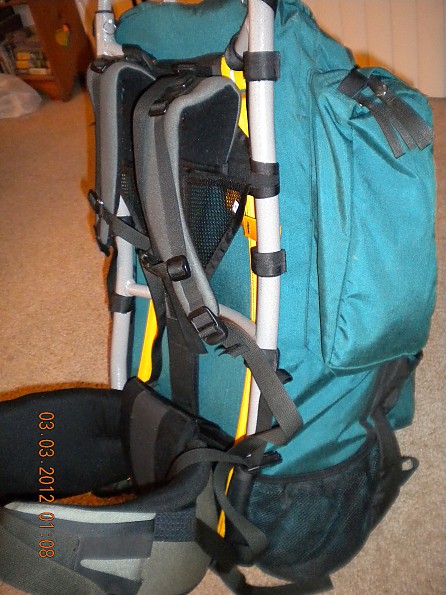 (a wooden stick is propping the pack upright in the next 2 photos)