pillowthread
REVIEW CORPS
2,710 reviewer rep | 1,519 forum posts
10:21 p.m. on February 2, 2013 (EST)
So, I kept these babies a secret, and I'm glad I did, as they ended up being too large. Marked a men's size 13, with an "A" width heel, they fit closer to a 12.5, and have a standard "D" width forefoot (with an inner length of approx. 11-3/4 inches). I bought them off ebay about two months ago, and while the width is perfect for me, they're too long for me, and I've got to cinch them up too tightly to get things right...the fact that I have a better idea of my "correct" size in Pivettas notwithstanding, I am quite pissed, and my loss can now be your gain...
Each boot upper is made from a single piece of literally the finest full-grain leather, with a single back seam. Fully leather lined. Bombproof Littleway Welt. About a 9-inch total height from the ground to the top of the cuff.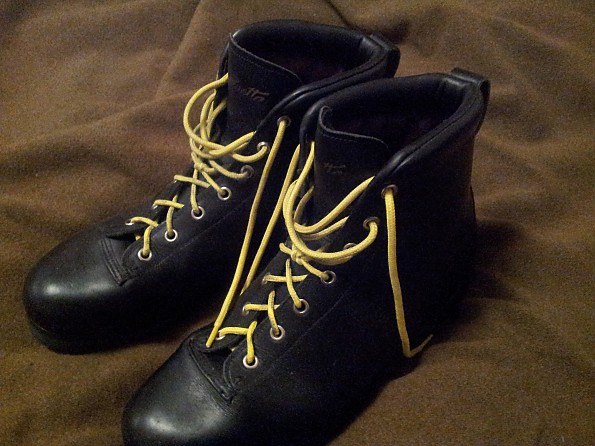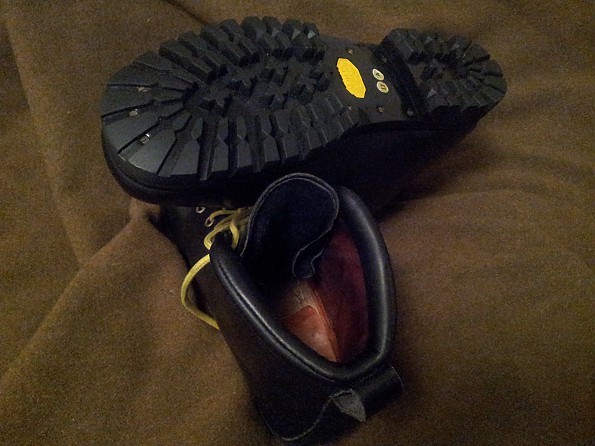 I paid $200 plus shipping, and am looking only to recoup that. They are in near-perfect condition. Look at the original stickers on the mirror-shinny soles, the flawless leather cuff, the gold lettering still on the tongues. These have been very well-taken care off their entire life, as the leather is still supple and strong, and they are not even close to being broken in. As you may well know, Pivettas are no longer made, and these particular boots are some 40 years old. Were you to try to buy a pair of boots constructed like this today, you'd have to go to a custom bootmaker like Charles Van Gorkom, beg him pretty please, wait three years, and pay him $1500.
(Read: Take advantage of this opportunity. As some of you surely know, this is once-in-a-lifetime stuff...I've been called "knowledgeable" about these things, and I will not steer you wrong...for those of you that remember my 5's  and my 8's, these Eigers are in better condition still...)
$200 plus shipping, OBO. First come, first served...no dibs. Paypal only; PM me for the address, and thanks for looking!!