pine sap
0 reviewer rep | 711 forum posts
11:43 p.m. on September 30, 2016 (EDT)
Brown Label TNF - Classic tear drop shaped, 2 compartment day hiking pack that I remember from the mid seventies. Dark blue, 8 oz nylon pack cloth, thick leather bottom. In rare, exceptionally good condition with the urethane coating intact and not peeling or blistering. You will need to see this pack to appreciate its light usage so here are some photo's: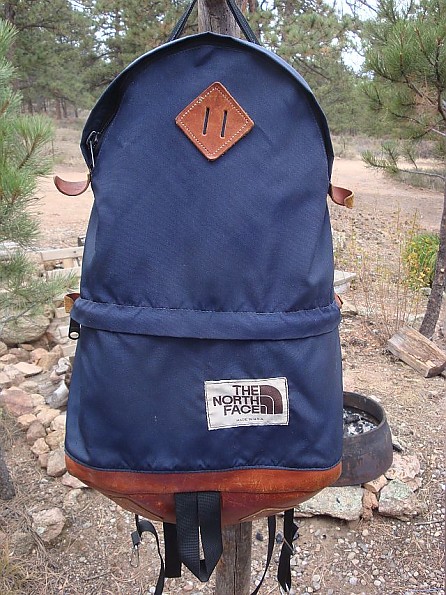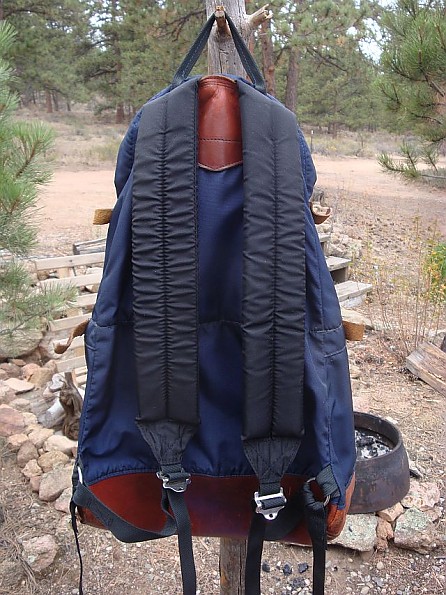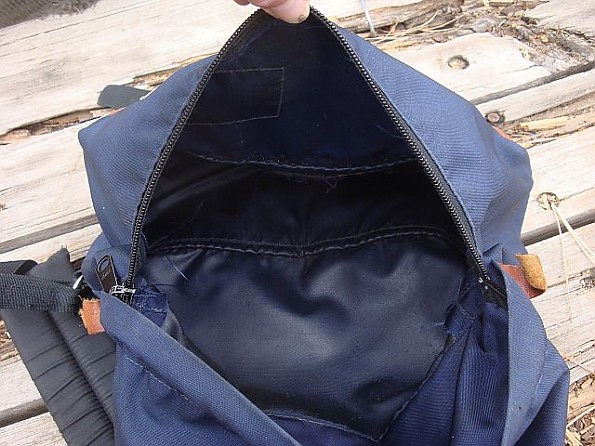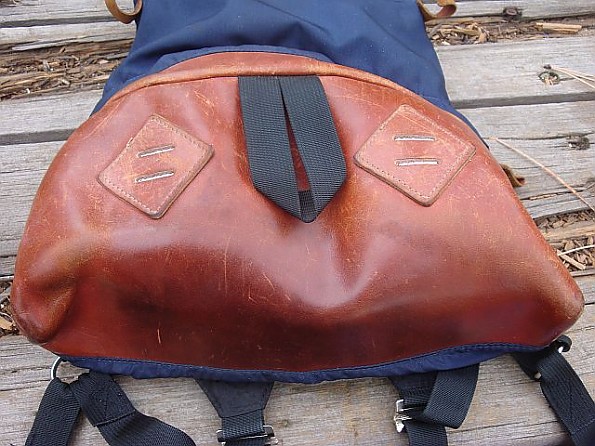 - No cuts, abrasions, frayed webbing, or failed stitching.
- Foam shoulder straps have not hardened and appear near unused.
- Thick beautiful leather bottom. Lashing patches also appear unused.
- Both zippers work just fine.
Asking $45.00, shipped to the lower 48.