andrew f. @leadbelly2550
TOP 10 REVIEWER
REVIEW CORPS
8,468 reviewer rep | 2,431 forum posts
8:40 a.m. on January 27, 2017 (EST)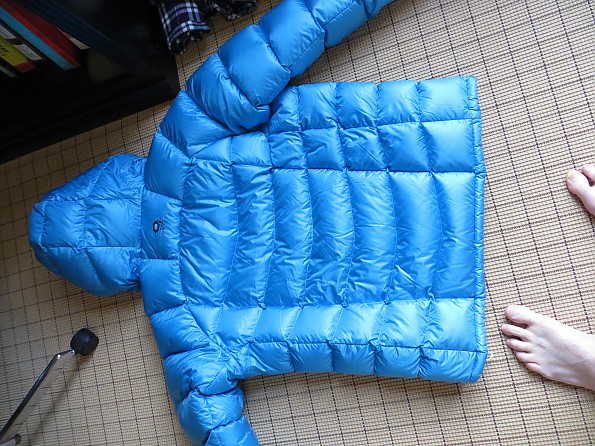 For sale: used Mountain Hardwear Phantom jacket, men's XL with hood, light blue.  Used for occasional winter hikes and climbs, in excellent condition.  Cleaning it with down wash prior to sale.  Selling it because I received a replacement as a gift.  Current retail price is $400.  The lowest price I could find for a new one (in a neon yellow color only) is $218, but most places are selling them for somewhere between $235 and retail price.  I'm asking $125.  
Technical details: weighs 16 ounces.  2 zippered hand pockets, 1 zippered internal pocket, 1 internal drop-in pocket that can hold a water bottle.  Elastic cuffs, elastic drawcord at hem and to cinch hood.  Approximately 5.8 ounces of 800+ fill power down.  The jacket stuffs into one of the zippered hand pockets for packing. 
Note this jacket is slightly different than the same jacket today.  It is a few ounces lighter than the current model.  This does not have jersey cuffs, and unlike the current model, the down is sewn into smaller channels and smaller compartments in both the front and the back - which keeps the down more securely in place.  
Sizing is generous - this is cut to fit over a mid-layer, like a fleece or sweater.  As you can see from the photo, the hem sits right around your hips (i'm 5 foot 9).  I have worn this jacket comfortably in zero degree weather.