6:18 p.m. on November 30, 2017 (EST)
JRinGeorgia

2,017 reviewer rep
393 forum posts
Yes that's right, FREE STUFF! Just in time for the holidays! This is a "PIF", or "pay it forward" – basically passing good karma back to the community.
Earlier this year I was honored as one of Trailspace's Reviewers of the Month, for which I received a very generous goodie bag of backpacking gear. Again, thank you Trailspace! Yet, some of the prizes I received are items I already have several of and don't need more. I would rather see this stuff put to good use, so I'm giving it away!
The giveaways will be by a random drawing. So you can't just claim an item, you have to enter the drawing for it. All items are new never used. I only ask that each winner pays the actual shipping cost for their prize.
Here is what's up for grabs:
Victorinox Swiss Army Knife "Huntsman." 15 tools in one compact piece of gear with a unique hardwood handle. Engraved with "Trailspace.com." It's a beautiful piece.
Ibex Meru merino hat.  Unisex, black color w/embroidered "Trailspace" logo.
UCO X-120R headlamp w/storage case.  Cree XP-E LED, adjustable brightness up to 120 lumens. Flood, spot and red night-vision modes. Adjustable angle. IPX4 water resistance. Li-ion battery pack with integrated micro-USB input (or can use AAA batteries).
Adventure Medical Kits Mountain "Hiker" first aid kit.Expiration date is Oct 2018.
Potable Aqua tablets. Two bottles, 50 tablets per bottle. First is iodine to purify water, second neutralizes the iodine taste. Effective against bacteria, Giardia, Cryptosporidium, and viruses.
"Mountaineering: The Freedom of the Hills", hardcover, 8th edition. This is THE classic mountaineering book.
So here's how it works:
Enter the drawing by replying to this thread or by sending a private message to me. Reply by December 10. You can enter for any and all items. Be sure to indicate which item(s) you want to be in the drawing for.
Enter for an item

only

if it is something you will actually use or you know will be used by someone close to you (not just that you think they might be able to use it, or you think that one day you'll find someone who could use it). And definitely not for you to turn around and sell it. The whole idea of doing this PIF is to make sure this gear gets put to good use within the Trailspace community in a "good karma" kind of way.
For each item, all unduplicated names for that item will go into a virtual hat, and I will draw a winner at random. Drawing will be on December 11, and I will inform the winners. Once all winners are confirmed I'll post the winner list here.
A given person can win only one PIF – let's spread the good cheer. If the same person is chosen to win multiple items I will contact him/her to ask which item they want and then will randomly pick a winner for the other item.
I do ask that the winners pay actual shipping cost, but that's all. Estimated shipping costs below.
If your destination requires a different amount, or if you want the item shipped faster I'm glad to do that, I'll let you know what the new shipping cost is. Winner sends me the shipping amount via Paypal and once received I'll ship it out to you.
If you are a winner, I strongly urge you to post a PIF of your own very soon – you should feel the mojo to keep the good karma going.
So that's the deal. And Happy Kwanzanukahxmas!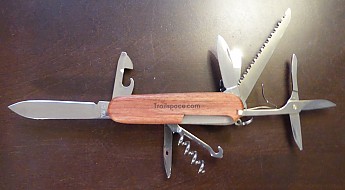 "Huntsman" Swiss Army knife: shipping est = $7.15 (Priority 2-day small flat-rate)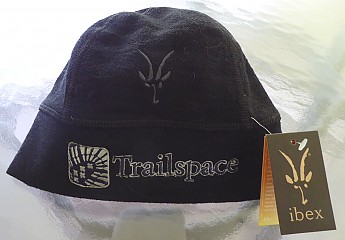 Ibex Meru merino hat: shipping est = $1.40 (1st class large envelope)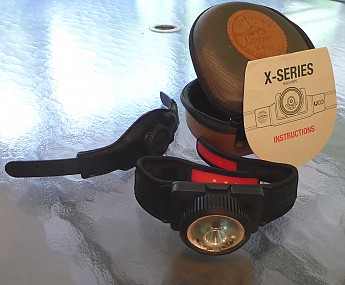 UCO X-120R headlamp w/storage case: shipping est = $8.35 (Priority 2-day regular box)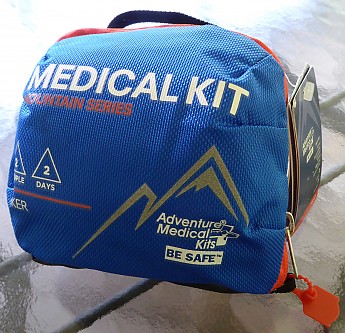 AMK first aid kit: shipping est = $8.35 (Priority 2-day regular box)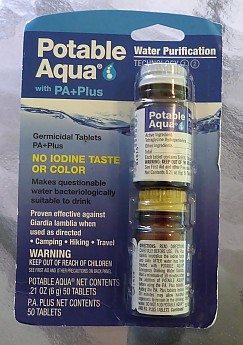 Potable Aqua tablets: shipping est = $7.15 (Priority 2-day small flat-rate)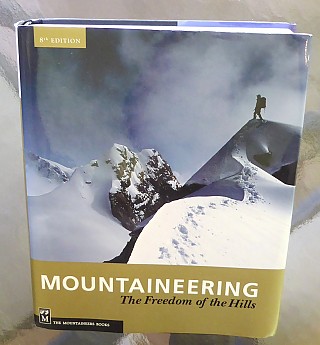 "Mountaineering: The Freedom of the Hills": shipping est = $13.60 (Priority 2-day med flat-rate)…OR…might be eligible for $4.10 media mail w/longer delivery time).
-