Alicia MacLeay @Alicia
TRAILSPACE STAFF
TOP 10 REVIEWER
2,892 reviewer rep | 4,772 forum posts
11:12 a.m. on July 21, 2010 (EDT)
The subject sums it up. I'm doing a Rainier climb in mid-August and am debating between bringing my older plastics (Koflach Arctis Expe) or newer leather mountaineering boots (La Sportiva Nepal EVO GTX boots).
The general climb info says plastics are preferable for their warmth, and I admit to being a somewhat cold person when I stop moving. (My spouse keeps saying, just bring the Koflachs.) I figure the Koflachs are the safest choice and I've never complained about cold feet when wearing them.


However, I really want to bring the La Sportivas because they're lighter, a bit more comfortable for hiking, fit a tad better in the heel (thought the Koflachs are generally fine), and (honestly) I want to use them some more. I realize the last reason is not the best one for selecting gear, but I'm wondering if it's worth bringing both pairs with me to decide once I'm at the mountain.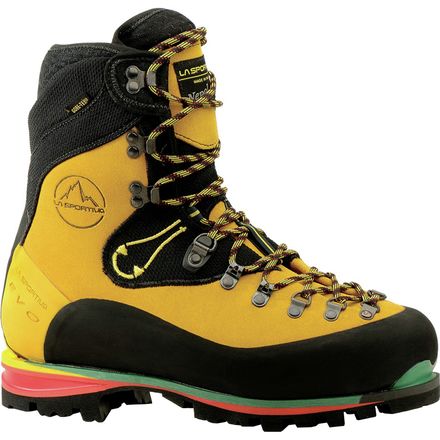 So, if you've done Rainier in August and/or have some input, please share.
I'll also have a chance to ask my guides this question in a conference call next week.
Thanks.