Sean Van Cleve
GUIDE/OUTFITTER
TOP 10 REVIEWER
REVIEW CORPS
12,637 reviewer rep | 479 forum posts
9:54 a.m. on October 31, 2013 (EDT)
I purchased a Rab Latok Jacket about two and a half years ago, and couldn't praise it more for its quality.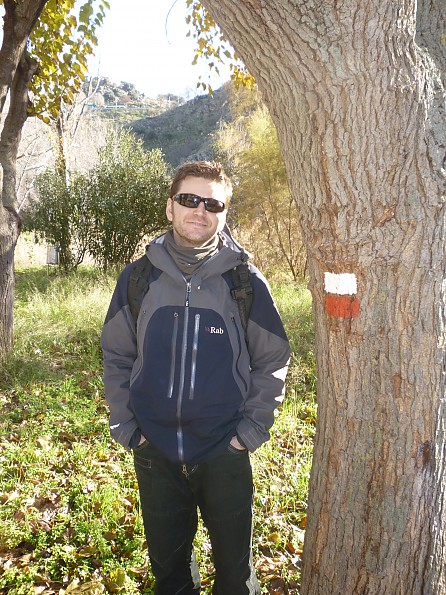 Here is a photo from a couple of years ago on the trail outside of Toledo, Spain. Please see my past review for some additional details... It quickly became my favorite jacket ever, in short. 
About six months ago, this showed up after a wash.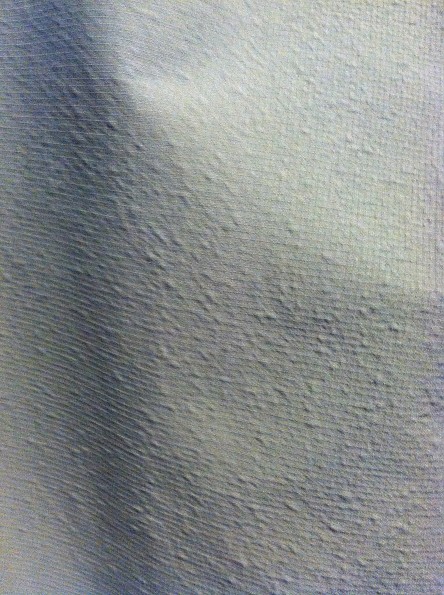 The 'Wash-Me-Often' instructions did mention that one could dry the coat on a low setting, but how could this happen??? My Rab Latok pants had about the same age, same wear, same washings, with no similar signs. I only had the jacket in the dryer on the low setting for a few minutes... This is when the investigation began...
In the past, there had been an a concern with some Rab products delaminating from the eVent membrane. I got in contact with an extremely polite, responsive crew at Rab USA in Louisville, CO. I was directed to send my jacket to them for inspection, and was assured I was going to be taken care of. I was also told that delamination could have occurred from lack of washing, that oils from the skin can work their way through the inner layer of material, causing it. This was definitely not the case, however we all sweat out there... a lot! Too high of heat in the dryer, and ironing could also have been the culprit. These were obviously not the case either. 
I washed the jacket again, as instructed before sending it to them. Lo and behold, look after an additional washing:
I was pretty sure that this was not the norm for a $400 jacket that carried a lifetime warranty. 
After the jacket was inspected, I was quickly sent a replacement. The jacket was two model years newer, which is understandable considering the time that passed. With several minor improvements, I was certainly ok with that!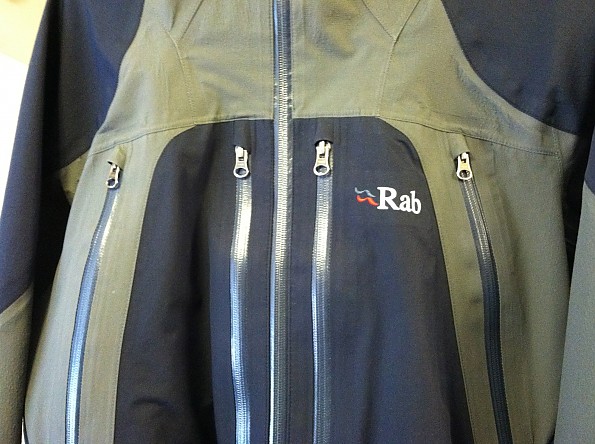 Old Jacket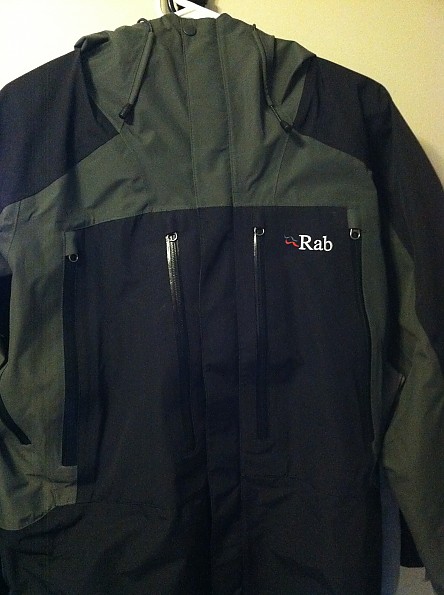 New Jacket!
I wanted to mention that a couple types of normal maintenance can damage your fine ride, and I happened to luck out with a manufacturer's defect. FYI to this day, my Rab Latok rain pants are still in 100% condition, other than the patched holes I've worn in them from sliding down a mountainside...
If you're looking to support a company that actually picks up the phone during normal business hours, Rab delivers!