FromSagetoSnow
TOP 25 REVIEWER
REVIEW CORPS
7,670 reviewer rep | 1,714 forum posts
11:11 p.m. on May 31, 2014 (EDT)
So, after sneaking the money out of the mattress to buy a $400 tent, risking the kids' college fund and the house payment the tent company has the nerve to ask you to buy the $100 footprint so you can have a groundsheet to protect the floor of your soon to be doghouse. 
To prevent this, I asked the guy at the lumber yard for a piece of Tyvec to make my own.  Its only sold in 60' rolls so either buy the whole roll (might as well pay for the brand name groundsheet) or scrounge construction sites; too time consuming, possibly trespassing.
The lumber store guy said that I was free to have a lumber tarp they were throwing away, as long as I took the whole thing.  Free!  Score!
This stuff is as light as Tyvec, almost as durable and super easy to cut. 
Wicked expensive tent: (don't ask me about the review, I just got it!)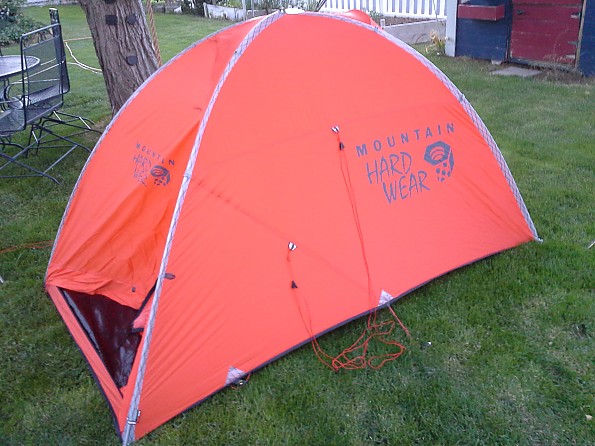 Giant lumber tarp, some company in Oregon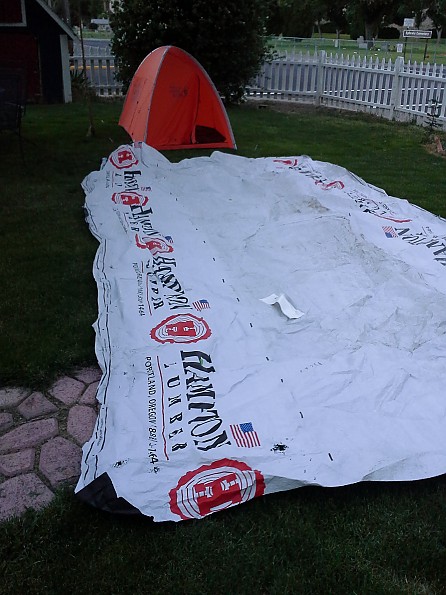 I cut out the holy pieces and made two sheets to go under my tent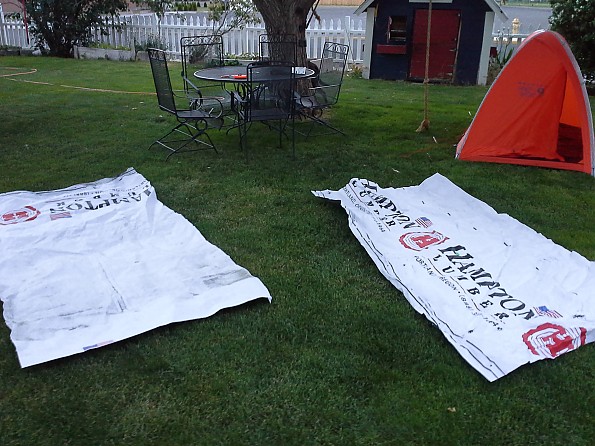 The tools and the two sheets, lightly folded, they pack pretty small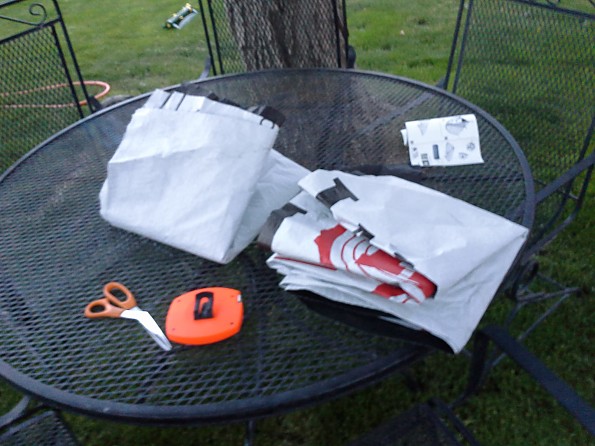 The part that took the longest was the drive to the lumber yard.  When one shreds, who cares! Just make another.
Jeff