GaryPalmer
238 reviewer rep | 5,443 forum posts
11:14 p.m. on April 10, 2018 (EDT)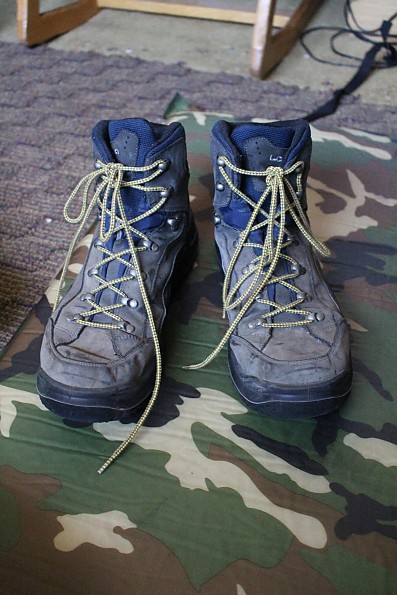 Recently I found these Lowa Renagades at Goodwill, size 14, $12, just what I need for my hikes in and on the north rim of the Grand Canyon this summer while working there. In good shape except for the back outside edges of the heels.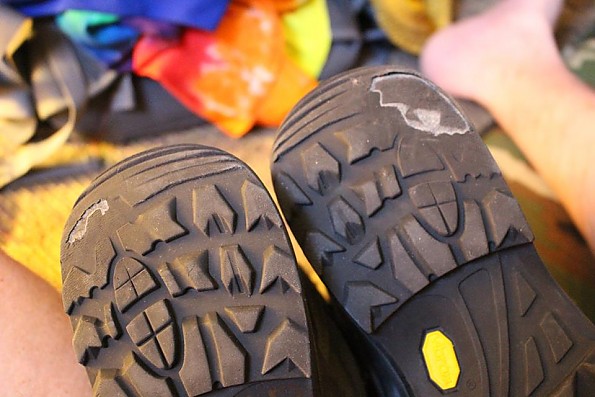 The previous owner must have walked/stepped on mainly his end of the heel cause the only wear is here, especially on the left sole. Shows a lot of wear but the rest of the sole is unworn at all.

So having no Shoe Goo, I had my friend put hot glue on them. Surprising how lavendar it looks for being clear plastic on black soles. Guess I will find out how long it will hold up once I get on the North Rim and start hiking?
As you can see little sign of wear on the front under soles.
What do you guys/gals think? Will the hot glue wear okay or maybe just peel off after I start walking on it?