Ashleigh
RETAILER
REVIEW CORPS
4,256 reviewer rep | 603 forum posts
10:24 a.m. on May 29, 2013 (EDT)
I went to Backpacker's Get Out More Tour (hosted by Sheri and Randy Propster) in Columbia, SC last week. Of course they had all kinds of wonderful new gear that I drooled over, but one very small and inexpensive item caught my eye. Sawyer now makes a Fast Fill Adaptor that allows you to not have to take your bladder out of your pack to filter water into it. It works for my husband and I because we both have Platypus Big Zips, which the bite valve snaps in and out, so no cutting of the bladder tube is neccessary.  When you are done, just pull the adaptor out snap the bite valve back on. It would work for one person or multiple people. I am aware of the innovative Inline Fitler Adaptor that they make as well, but I share my filter, so that would not work for me. 
Here is a picture to demonstrate: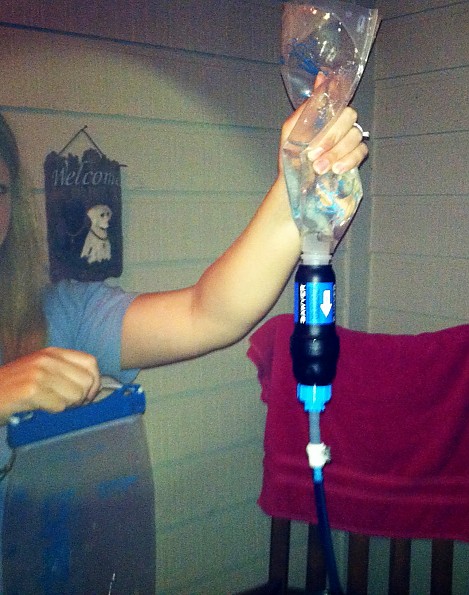 I will do a gear review later, once I have actually tested it in the field.